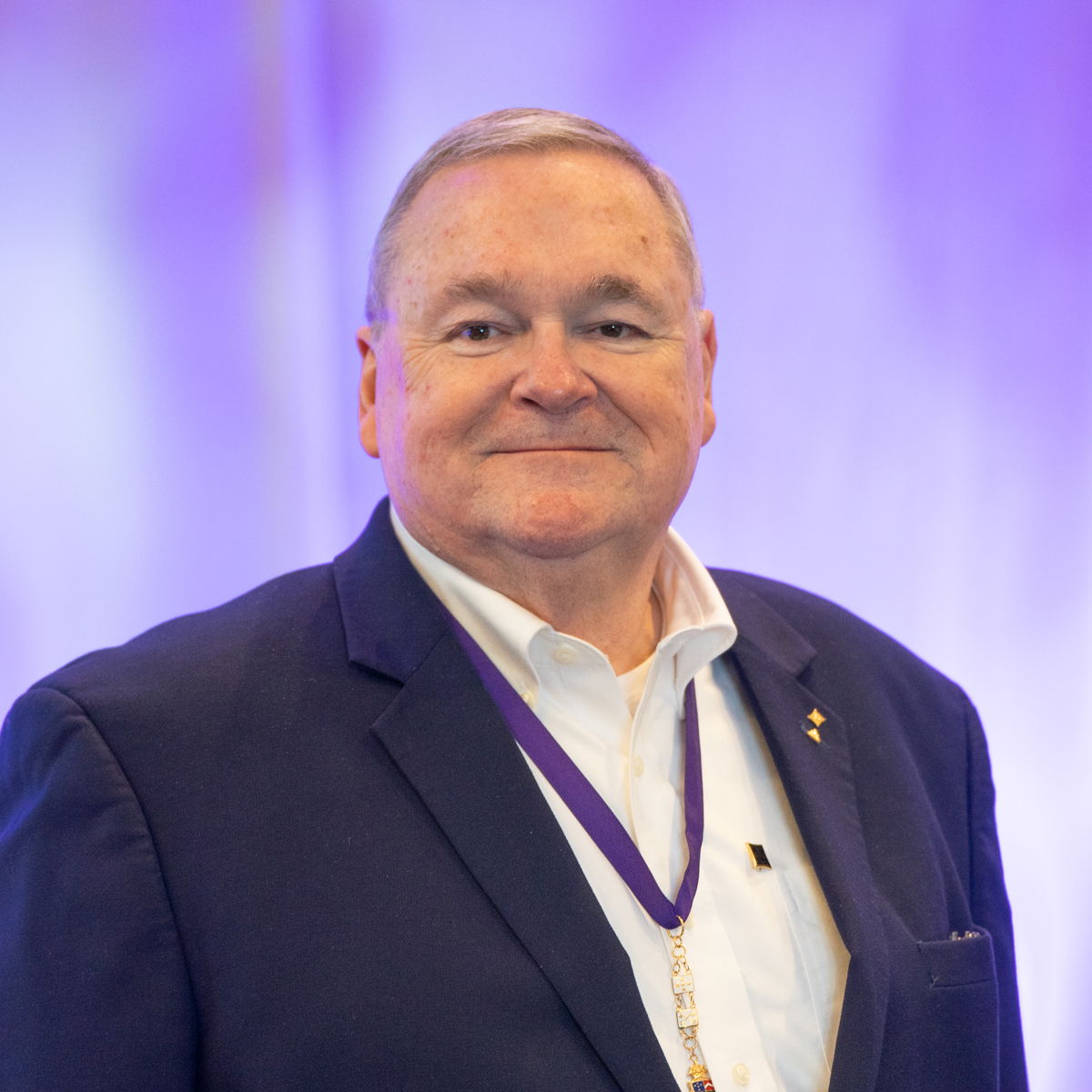 Tiger Edwards
Director at Large
Charles "Tiger" Edwards was elected as Second Vice President at the 2022 Karnea. He served two terms as the Southern Division president from 2015-2019 and has also served as a Southern Division vice president for 30 years.
He was the first recipient of the William J. Fraering Award for outstanding service to the Fraternity and was cited to membership in the Distinguished Service Chapter at the Washington, D.C. Karnea in 2010.
At Epsilon Phi's 50th Anniversary Edwards along with longtime Chapter Advisor Gene Pregeant were honored by their chapter brothers with a scholarship in their names with the Delta Tau Delta Foundation. This scholarship is intended to aid future Epsilon Phi members in attending Karnea's and Division Conferences.
Edwards has fulfilled multiple roles at Karneas from 1978 through 2014, including co-chairman of the local committee, Sergeant-at-Arms and Credentials Committee chairman. In addition, he has been a chapter advisor at Beta Xi, a Phonarch, a facilitator at numerous Karneas and division conferences, a member of the Epsilon Phi House Corporation, a member of the Hammond Alumni Chapter, and president of the New Orleans Alumni Chapter.
Edwards earned a degree in health, physical and safety education and coaching from Southeastern Louisiana and earned a Master's of Education in administration and supervision from the University of Southern Mississippi. He then returned to Southeastern to earn his education specialist degree in educational administration.
Edwards' service to others extends beyond his Fraternity involvement. He was elected president of the Southeastern Louisiana University Alumni Association and has served on multiple local boards for residents of Mandeville, La. He is a member of on the board of directors for the Louisiana Football Coaches Association.
Edwards is a retired sportscaster, reporter and writer for Channel 13, the St. Tammany Parish School Board's cable-access television station where he won First Place in Writing from the New Orleans Press Club in 2016 and 2 Telly awards during his time there. Prior to that he also worked as a teacher, coach, and junior high administrator for the district.
Edwards lives in Mandeville, La., with his wife Cindy.
Get in Touch
College: Southeastern Louisiana University
Class of 1973
Director at Large Responsibilities
Oversees the review of Fraternity education programs and manuals. Chairs the Fraternity Awards Committee. Acts as the Arch Chapter liaison to the Undergraduate Council.