Purpose of the MIS:
To provide a premier fraternal experience, the Fraternity must understand how undergraduate men are experiencing membership in Delta Tau Delta. There are fundamental questions that the organization can always use to determine its value to members and society: How is the Fraternity successfully fostering an impactful experience? Where do the opportunities for improvement exist? Do the Mission and Values resonate in the undergraduate experience, and to what degree? How does the Fraternity enrich the lives of young men? Understanding answers to these questions and making meaningful decisions around support, program offerings, and priority setting will only make the Fraternity better. The purpose of the Membership Impact Study (MIS) is to help the Fraternity answer these core questions so we can make informed, impactful decisions for the future of the organization and for current and future members.
How to Participate:
Undergraduate members should have received an email with a link to the survey on February 25, 2023. All members have to do is complete the survey. We think it would be best for chapter officers to plan to use at least 30 minutes during the first chapter meeting in March to provide time for the members to complete the survey.
Important Note: All the survey links are unique to individual students; the links should not be forwarded to another member.
If a member did not receive an email with a link on February 25, 2023, please contact Shannon DeSplinter at Shannon.DeSplinter@delts.org.
Participation Goals and Incentives:
For this to be beneficial to every chapter, the Fraternity needs as many undergraduate members to complete this as possible. Our goal is for chapters to have at least 50% of their members complete the survey. There will be regular checks throughout March to ensure chapters are having members complete the survey.
Also, to incentivize students and chapters, the Fraternity will provide chances to win an assortment of swag. Every chapter that reaches 50% completion will be entered into a raffle for exciting prizes. Last year's winners were entered to win :

A Delt-branded cornhole set
A Delt tailgate tent, chapter banners like those that hang from the ballrooms at official Delt events,
Up to $1,000 towards recruitment shirts.
Every student who completes the survey will be entered into a raffle where they could win a Delt quarter-zip, or other Delt apparel.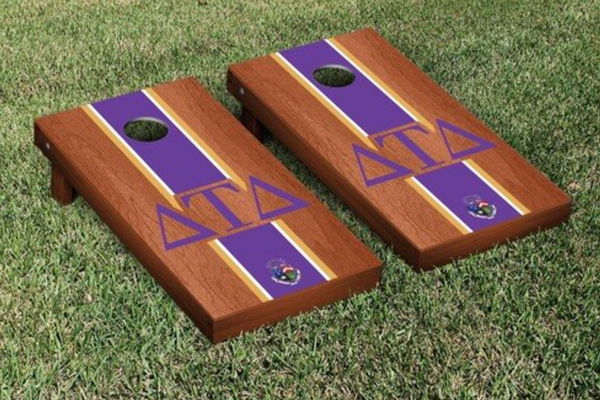 What Will the Fraternity Do with the Data?
The Fraternity will be able to use the data to design programs and chapter support models to bolster or address areas of operations. We will also be able to produce chapter reports to be shared with chapter officers and volunteers. We believe being transparent about chapter and national data will help local chapter leaders make decisions about chapter culture and will assist all members to understand the direction and strategic choices made by the Fraternity.
Important Note: The Fraternity is committed to confidentiality. Individual student data will never be made available. All responses will be reported through chapter aggregate data. Any questions about how the Fraternity handles student data can be sent to the Central Office at Delts@Delts.org.
A sample MIS report (pages 1 - 4) can be reviewed below.
Undergraduate Members
Just a few simple actions will help. First, log into MyDelt and make sure your current email is updated. Second, you can set a reminder to check your email for a link to the survey. Lastly, set aside 30 minutes to take the survey once you receive it.
Chapter Officers
You can discuss how you would like to organize an opportunity for every member to complete the survey. We recommend using a chapter meeting to do so. It may also be beneficial to select an officer or a general member to be responsible for checking on the completion status of members. The Central Office will be providing a weekly report to the chapter president, vice president(s), director of communications, director of member education, and the new member educator starting in the first week of March. You can use that information to reach out to members and follow-up with them so they complete it. Lastly, discuss the purpose and value of participating in this study with your members. The Fraternity is going to be evaluating members in this way for at least the next four years, so it would be best to have members understand the value of this work now.
Volunteers
You can work with chapter officers to ensure men understand the value and investment in this study. Remind undergraduate members of the potential long-term benefit of participating. Again, the more honest responses we receive, the better equipped you and the chapter members will be to create change and foster growth. Again, you can work with officers to schedule a time during a chapter meeting during which the majority of the chapter can participate in the survey.
Who Do I Contact to Learn More?
There are several staff members ready to help answer your questions. Please contact any of the following staff members based on your needs: