Catalyst: A Volunteer Development Experience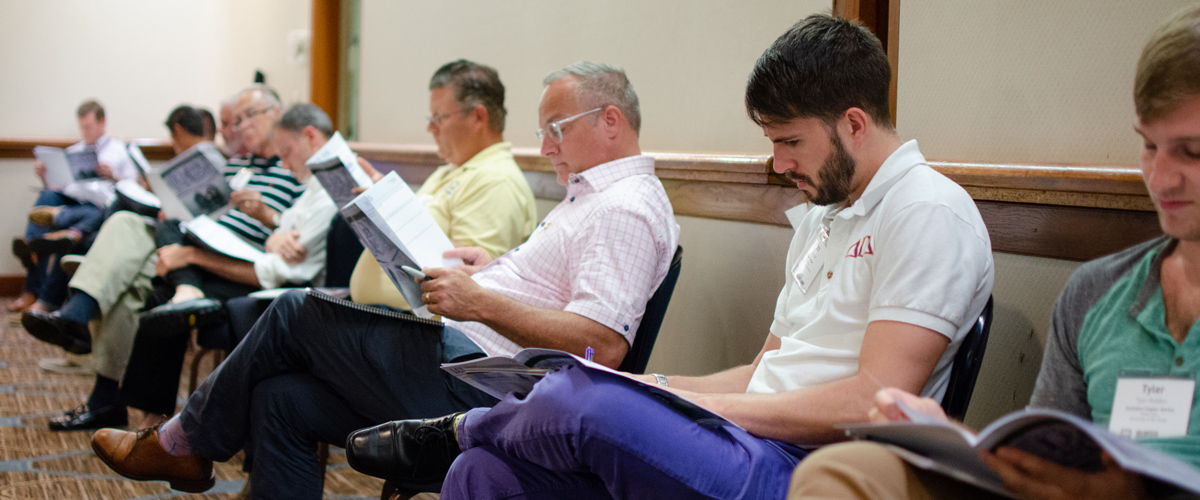 Delta Tau Delta is a catalyst for higher performance and personal development. Our secret is and always has been, coaching. Students today must operate in an increasingly complex and ambiguous academic, social, and political environment, yet the Fraternity's purpose in our students' lives hasn't changed: we believe in the education of youth and the inspiration of maturity, so students may better learn and live the truth. We remain committed to this belief because we see it as the path for students to live lives of excellence. So, given the complex environment, our students must operate in, how best can we help them to be successful?
One of the most powerful ways for the Fraternity to enhance the performance of its leaders is not by giving them orders, providing them with shortcuts, or solving their problems for them. Instead, the Fraternity helps students develop the capacity to solve bigger and more complex challenges through proper mentoring.
Who Should Attend?
Catalyst is for all chapter advisors, colony advisors, volunteer advisory team members, ASC members, house corporation members, division vice presidents, and regional governors.
When and Where?
August 10-13, 2023, in Milwaukee, Wis.
Hilton Milwaukee City Center located at 509 W. Wisconsin Avenue, Milwaukee, Wisconsin, 53203
How much does attendance cost?
Registration is free for all attendees. Registration includes five meals during the event, along with program materials.
What Should You Expect?
During this workshop, you will:
Practice coaching in real-time conversations
Analyze direct feedback on personal effectiveness of coaching conversations.
Explore adapting coaching style in real-time based on mentee and mentee's response.
Explore how coaching may help to manage conflict constructively.
Explore alignment between personal and organizational values.
Create intentional relationships with mentors and mentees based on mutual trust, respect, and support.
Identify the impact of positive coaching and mentoring on professional and organizational roles.
Reconcile relationship of personal goals with goals of those being coached/mentored.
The Fraternity will cover lodging.
The Central Office Staff will book rooms for all participants. The cost of one hotel room for three nights (Thursday, Friday and Saturday) will be placed on Delta Tau Delta's master bill for two volunteers choosing to room together. If you have a roommate preference please email your request to Andrea Fogle. Volunteers opting for a private room will be responsible for paying for half of each night's stay. Please note, a credit card will be required upon check-in to cover the cost of incidentals.