The world needs more Delts

Delta Tau Delts is interested in the growth of your chapter. While the fall was difficult, many groups reported impressive fall 2020 recruitment results. Some chapters were limited by COVID restrictions and had to move their entire recruitment process to the spring. Regardless of your situation, we all agree more members make for a better chapter. The Central Office would like to help. We are offering three major initiatives to help you find the next generation of great Delts.
Incentives
As Delts, we all enjoy friendly competition, so we want to see which chapter can have the best spring recruiting. All chapters will be entered into a competition for $14,000 in cash incentives to be used in any (legal) way the chapter wishes. Here is how it will work.
There will be four categories for the competition:
Chapters that typically recruit freshmen in the spring (deferred campuses).
Chapters that were unable to recruit any men this fall.
Chapters that recruited significantly fewer men than usual in the fall.
Any group not included in a category above.
To qualify for the incentive your chapter has to recruit at least 20 percent more men than it did in the last year. All chapters that qualify by recruiting 20 percent more will then compete for the most members in that category. For example, if the Nu Omega Chapter recruited 10 men last year, but recruits 20 this spring it will qualify for the incentive and will earn a score of +10.
The chapter with the largest number of additional men will win a $2,500 credit to their dues for this year or next. The chapter can also request a check for that amount. The second place chapter will earn $1,000. There will be four categories for a total of $14,000 in incentives. Good luck and may the best chapter win.
If you have more questions please reach out to Director of Growth, Adam Abbott at adam.abbott@delts.org.
Leaderboard
Standings as of 3/11/21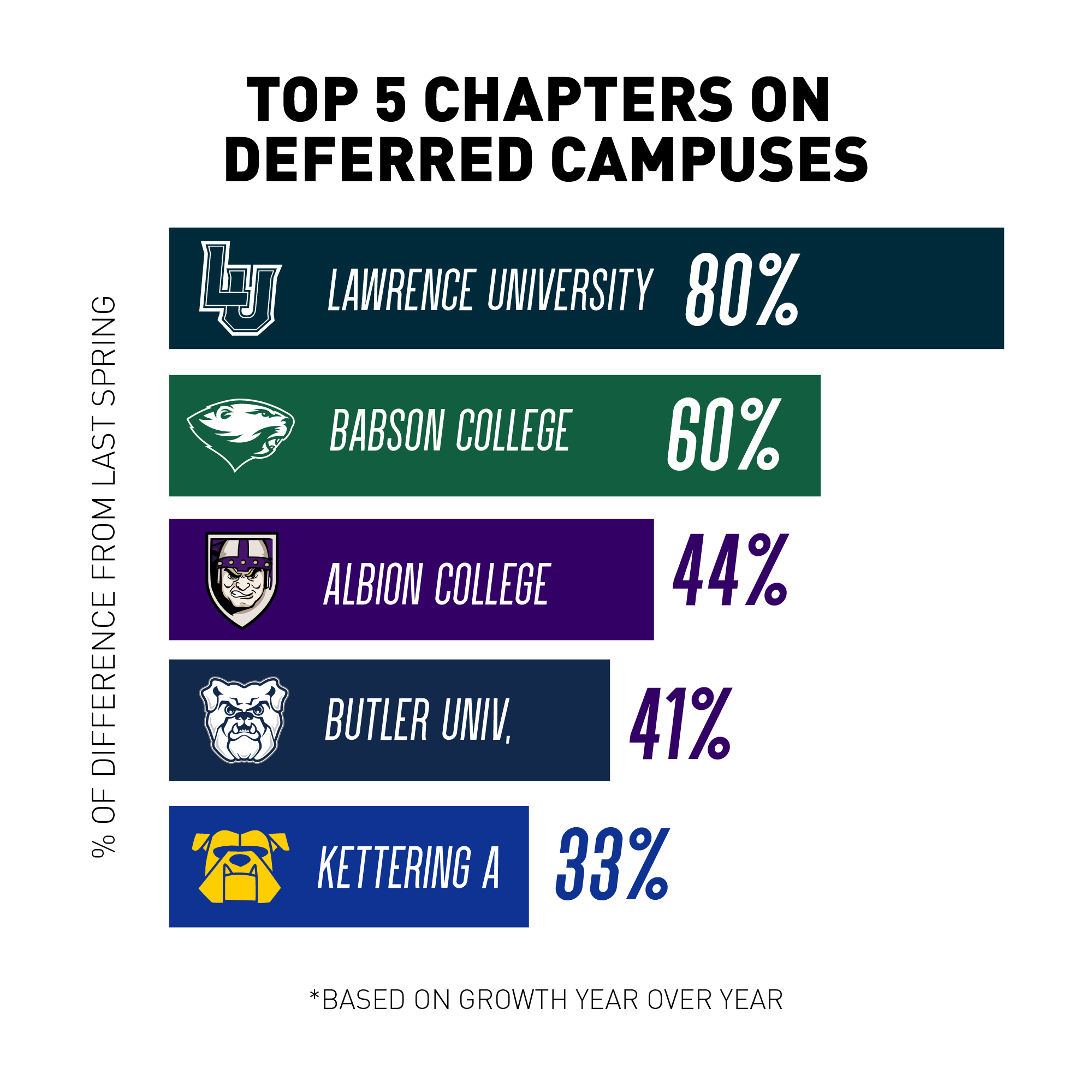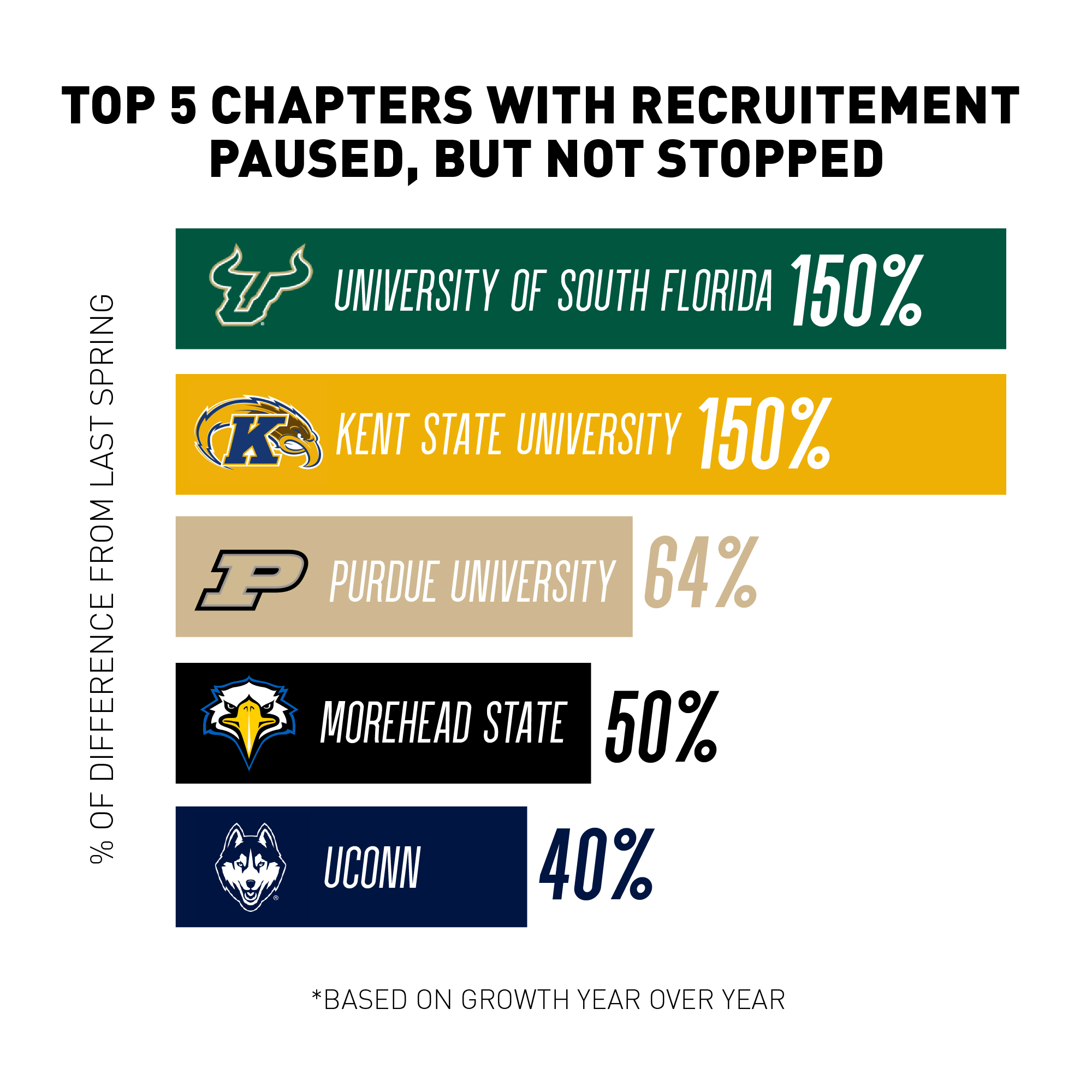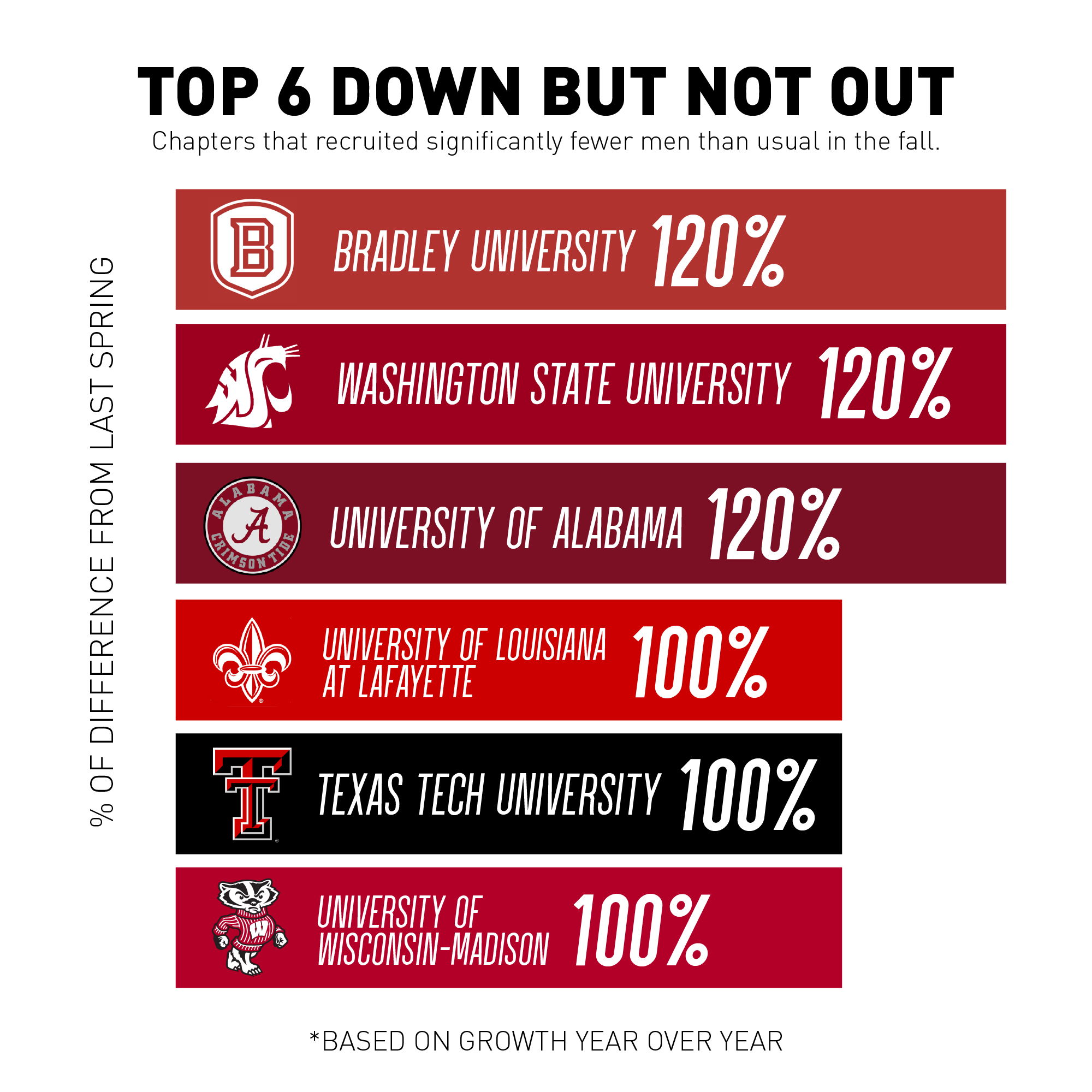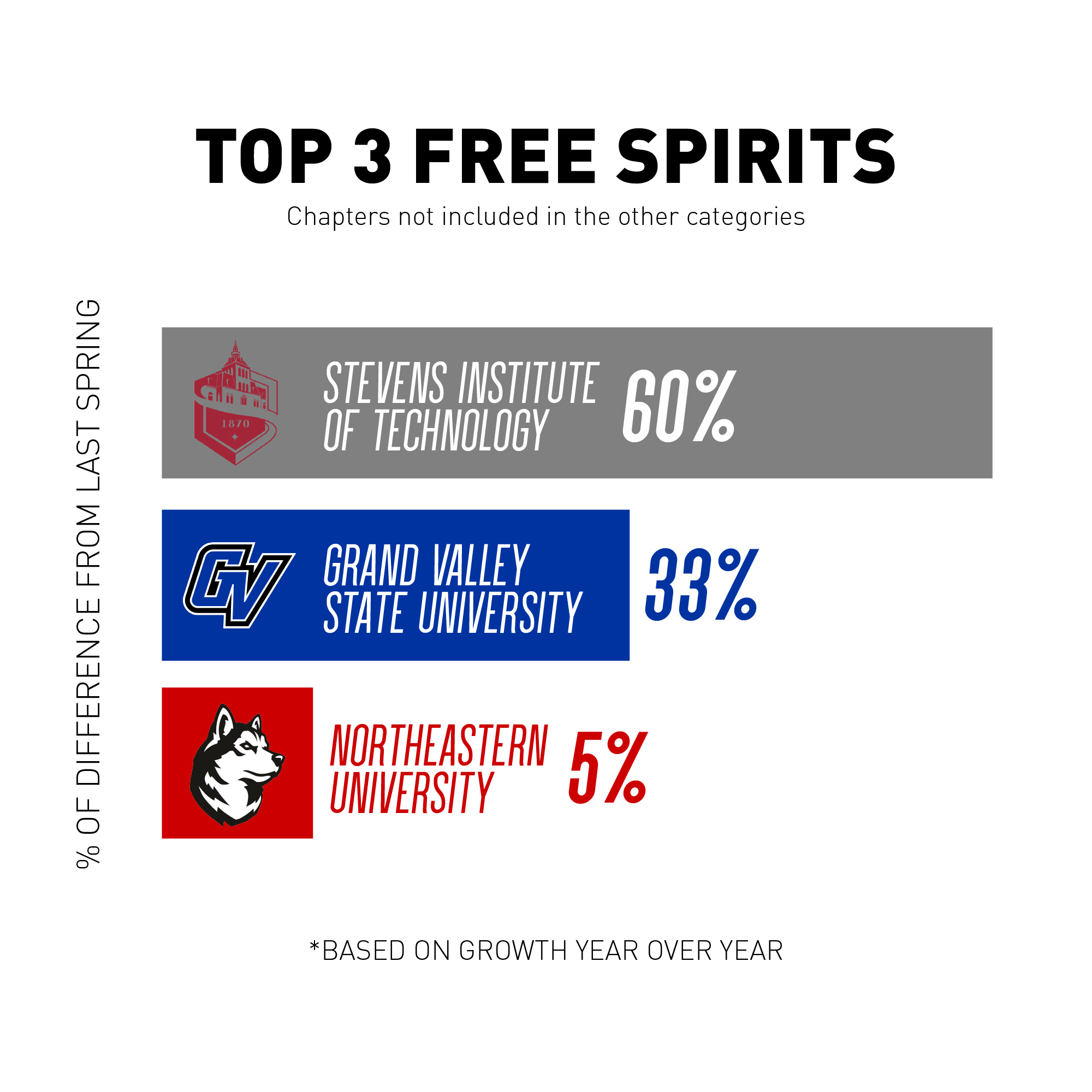 Support
We also want to help you meet your goals. All chapters have the opportunity to opt into recruitment-specific coaching for your chapter members. Want to recruit, but aren't sure how? We can help. Are you concerned your members could use some polish before spring recruitment? Let us help you? Are you the more outgoing guy but have a chapter full of men who'd rather stay in the kitchen? Well, we might not be able to help, but we will give you our best shot.
This opportunity provides your men with one-on-one coaching in areas such as utilizing a names list, creating and following a 3-6-5, documented recruitment plan, and equipping you with the tools to become a certified recruiter. We will walk with you through every step of the process from names generation to offering bids. We want to help you build the largest pledge class in your chapter's history.
These are just a couple of resources to get started. You can find more in the resource centers in MyDelt.