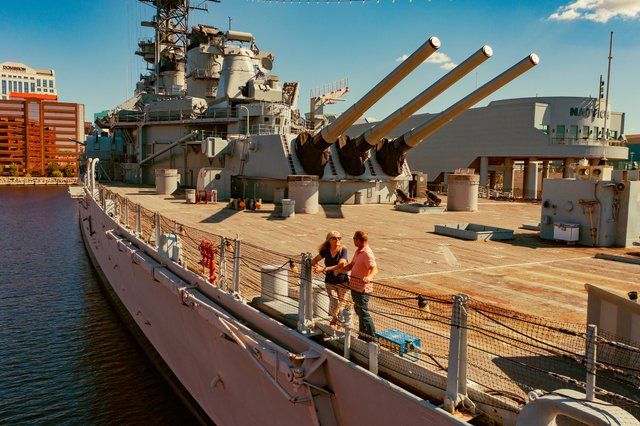 On Friday evening of Karnea, attendees will walk to the Nauticus Science Center and Museum and the Battleship Wisconsin. Karnea attendees will have access to Nauticus to tour its many exhibits and displays and then venture to the Wisconsin. Once on the ship, attendees will be able to tour the "Whiskey's" main deck and enjoy dinner on the aft deck. The traditional Karnea photo will be taken on the ship that evening.
Our goal that evening is fellowship, brotherhood and fun! The Nauticus and Wisconsin provide an excellent backdrop for Karnea attendees to have a wonderful evening!
More on the Battleship Wisconsin: The Battleship Wisconsin is located at the Nauticus Maritime Museum in the cultural center of Downtown Norfolk's expansive waterfront. One of the largest and last battleships ever built by the United States Navy, it is one of four Iowa-class battleships, and the second ship of the United States Navy to be named in honor of the U.S. state of Wisconsin. Launched in December of 1943, Wisconsin served in three separate wars during her career – World War II, the Korean War and the Gulf War, and won five Battle Stars during WWII. She was last decommissioned in 1991 and was listed on the National Register of Historic Places on March 28, 2012.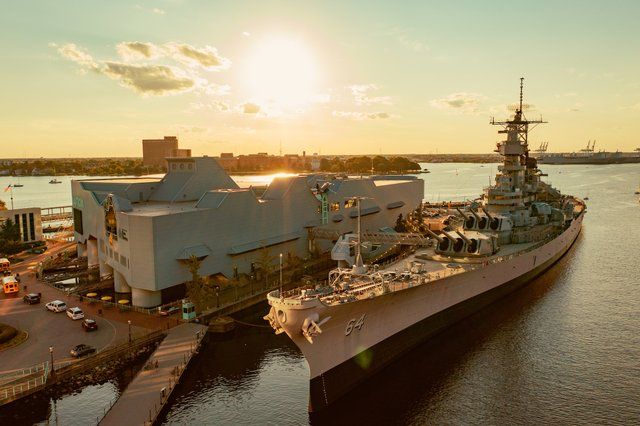 Visitors can explore the multiple decks of the battleship through a self-guided tour, or one of the multiple guided tours that will take you back in time to experience how sailors lived on board. Enjoy sweeping views of Downtown Norfolk and the waterfront from the bow of the ship, take a picture under the guns that tower over 40 feet tall, explore the crew's berthing and wander seven decks down into the belly of the ship to the engine room.