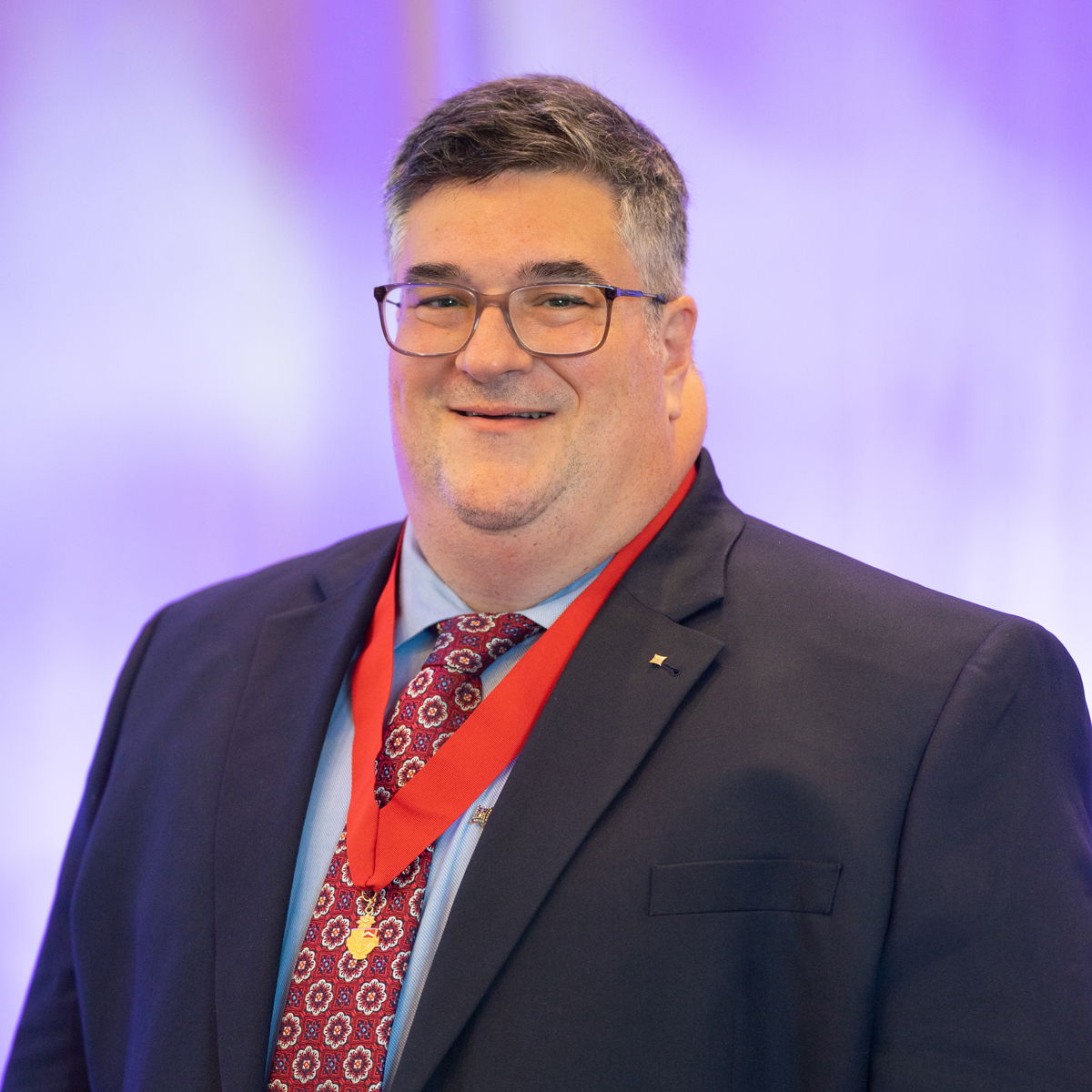 Jason Feiner
Director at Large
Jason Feiner (Bradley University, 1997) has been committed to Delta Tau Delta since joining Zeta Omega Chapter at Bradley University in 1993. As an undergraduate, Feiner served his chapter as secretary, alumni relations chair, new member educator, Zeta Omega's 10th-anniversary events chair, a member of the Ritual team and vice president of the Bradley University Interfraternity Council.
Since graduating from Bradley with a bachelor's degree in theatre and art history, Feiner has been an enthusiastic Delt volunteer and served in several different capacities including as advisor for four different colonies and chapters (Theta Phi Chapter at Illinois State University, Iota Delta Chapter at Quincy University, Omega Chapter at the University of Pennsylvania and Delta Lambda Chapter at Oregon State University). He is currently the chapter advisor for Delta Lambda Chapter at Oregon State University and a member of the board of the Portland Delta Tau Delta Alumni Chapter.
In addition to his commitment to both colonies and chapters, Feiner has served the Fraternity as a Northern Division vice president (division conferences chair and Beta Eta Chapter), an Eastern Division vice president (Lehigh Valley Chapters) and as a Phonarch. He has also attended and participated in many division conferences, Karnea, the Fisher Conference and the Volunteer Coaching Summit. Feiner has also had the privilege of serving as a facilitator at division conferences, Karnea, six Ignite sessions and The Charge. Feiner has also served on and chaired different committees for division conferences in three different divisions and Karnea.
In 1996, Feiner was named a Kershner Scholar, in 2001 he was recognized for outstanding alumni service by the Northern Division and in 2019 he received the James Bowersox Award for Outstanding Alumni Advising from the Western Pacific Division. Feiner received the William J. Fraering Award in 2015 at the Portland Western Pacific Division Conference and was cited to the Distinguished Service Chapter in 2018 at the St. Louis Karnea.
In 1999, Jason received a master's degree from Illinois State University in educational administration and foundations with a concentration in college student personnel administration. He has served in many roles throughout his career in higher education. In 2020, Feiner joined the Conferences and Event Support Services team at Pacific University in Forest Grove, Oregon where he is responsible for numerous university-wide events, programs and conferences. Feiner's career has taken him around the country and he has always answered the Fraternity's call to serve. In addition to serving Delta Tau Delta, in 2015 he was elected to the Board of Directors of the Northwest Association of Student Affairs Professionals and most recently served as the association's Treasurer.
As an undergraduate, Feiner served for two years on the Dean's Advisory Council for the Slane College of Communications and Fine Arts at Bradley University and while serving on the Dean's Advisory Council, he led Bradley's chapter of Alpha Psi Omega the national theatre honor society as president. Feiner has also been the recipient of various honor society memberships and honorary memberships including Omicron Delta Kappa, Order of Omega, Gamma Sigma Alpha, Rho Lambda and Alpha Phi Omega.
Originally from the San Francisco Bay Area, Feiner has lived in Illinois, Missouri, Minnesota and Pennsylvania. He has lived in the Portland, Oregon area since 2008.
Get in Touch
College: Bradley University
Class of 1993