Entrepreneurial Spirit Drives Business Opportunities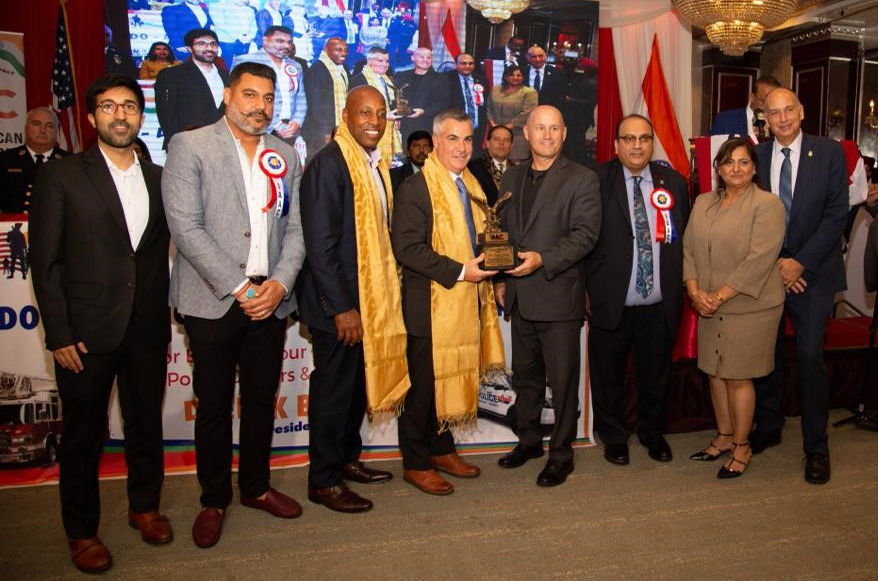 Since graduation, Yuvraj Chopra (Rensselaer Polytechnic Institute, 2020) has expanded his business pursuits and continued to play a role as a young leader in New York's Nassau County community. "I was recently given an opportunity by Patrick Ryder, the commissioner of Nassau County Police Department, and the Indo-American Association for Change to award our county's police officers and firefighters in their line of work. And was thankful to be the youngest to do so," Chopra said.

In 2019, Nassau County issued a citation for outstanding community contributions to Chopra, and at age 21, he was one of the youngest people ever to receive the award.

In addition to helping his community, Chopra's entrepreneurial spirit has led him to multiple business opportunities. "I founded Allkey Management [shortly after graduation] and worked with my brother on our first hotel from scratch, which was Park Manor Hotel. Then I started Allkey Machines, a payment processing company to deal with transactions with our various businesses. Now, I've started to build a portfolio of companies that include Seven Dining and Sky Hotel, which deal with the restaurant and catering hall at Park Manor Hotel, and the new hotel we opened in Flushing. More so, I started Allkey Realty with my mother, Shalu Suri Chopra, to grow our commercial finance and residential business that works on closings of foreclosure and off-market properties," Chopra said.
Chopra's younger brother, Kuwar, and Yuvraj are managers of the Park Hotel in Clifton Park, N.Y., which their father, Ravi, and two business partners purchased in 2022.
"We purchased our first hotel in November 2019, right before the pandemic and the pandemic pushed me into managing my first hotel," Chopra explained. "I was previously a software engineer at Capgemini and was managing both the family business and my 9-5 job at the same time. Nine months into managing the hotel and simultaneously working with my client, USAA, at Capgemini, I realized that I'm more passionate about pursuing an entrepreneurship role. So, I started off with Hotel Key Flushing in November 2019, then we opened Park Manor Hotel in mid-April 2022, and followed that up recently with Sky Hotel Flushing/LaGuardia Airport in February 2023."
Chopra's duties as a hotel manager include a variety of responsibilities. "The goal is to increase revenue and lower expenses," Chopra said. "I'm running various promotions on Booking, Expedia and other social media networks to target our hotel audience as well as create a memorable experience for guests while they visit our locations. My day-to-day duties for all hotels include payroll, daily bookings, marketing, events, etc."
"We were recently awarded top hotel awards from Booking.com and Hotels.com," Chopra said. "Park Manor Hotel was awarded the top hotel booked in Clifton Park without being flagged. And it's the top booked hotel in Clifton Park on Priceline and Booking. In a short time, we were able to become a Booking Preferred Partner from positive guest reviews and sales. It's a highly coveted title and exclusive membership."
Chopra has big plans to help expand their family businesses and more. "My future goals are to continue growing my family business and creating businesses that will give more jobs in our community as well as throughout the country," Chopra said. "And with these sustainable businesses, I hope to create an impact-focused on bettering our environment as a whole in the foreseeable future."