Emerging Leader of the Year at CU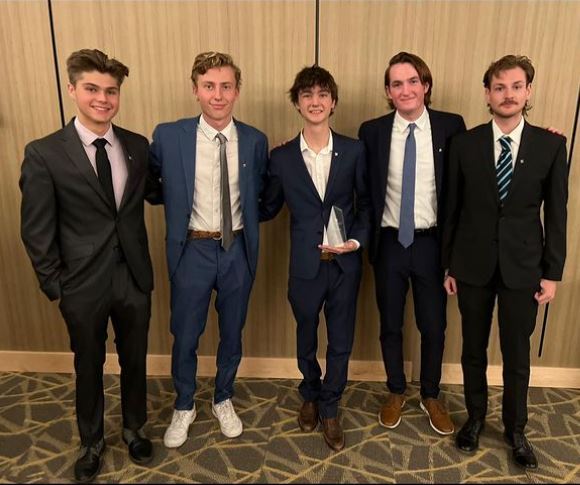 Beta Kappa Crescent Colony President Kettner Hunter was recognized with the "Emerging Leader of the Year Award" during the University of Colorado Fraternity & Sorority Life Awards presentation on Feb. 9, 2023.
"It's great to bring home our first award with hopes of many more to come," Kettner said.
Kettner and colony members began their Delt journey in the fall of 2022.