Delt Returns to University of Colorado Boulder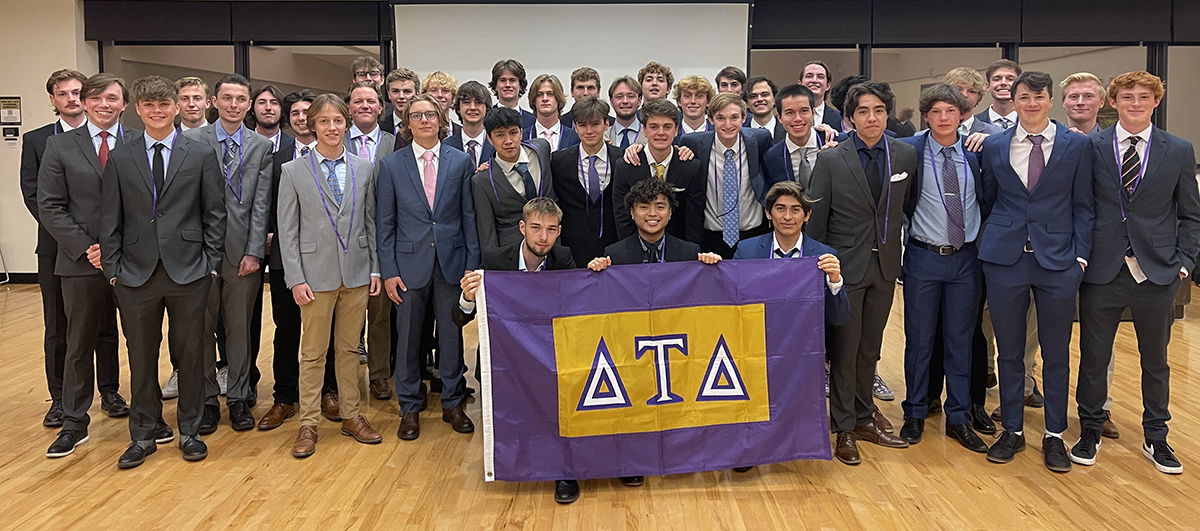 On Oct. 21, 2022, 43 men took the first step in starting their Delt journey as founding fathers of the Beta Kappa Crescent Colony at the University of Colorado Boulder. The men took their oath surrounded by friends, family and alumni. Members of the Epsilon Omicron Colony at Colorado State University performed the induction ceremony.
Over the course of three weeks, Sage Aucoin (University of Louisiana-Lafayette, 2022) and Andrew Krawczyk (University of South Carolina, 2022) led Delta Tau Delta's expansion project at CU Boulder, recruiting a high-caliber group of men from all areas of the university.
Throughout the expansion, founding fathers bonded through a hiking adventure, a pizza and wing night and a brotherhood retreat focused on setting goals and expectations for the future. The colony also hosted an alumni reception on Oct. 20, 2022, where Mark Mizelle (Kennesaw State University, 2007) and Shawn Olsen (American University, 2011) shared words of wisdom and encouragement.
Since Beta Kappa was established on campus in 1883, notable CU Boulder Delta Tau Delta alumni include former University of Colorado President Hank Brown (1961), astronaut Scott Carpenter (1947) and Hollywood screenwriter and first amendment champion Dalton Trumbo (1928). Trumbo's legacy remains on the CU Boulder campus. In 1993, the university dedicated the fountain space near the University Memorial Center to Trumbo and named it the Dalton Trumbo Fountain Court in honor of his accomplishments. Today, the space remains a site of free expression. Ralph Wray (1921), who served as a lieutenant of artillery during World War I and later became Delta Tau Delta's first field secretary is also a Beta Kappa Chapter initiate.
The new founding fathers will truly make a name for themselves in the world as they re-establish Beta Kappa Chapter.