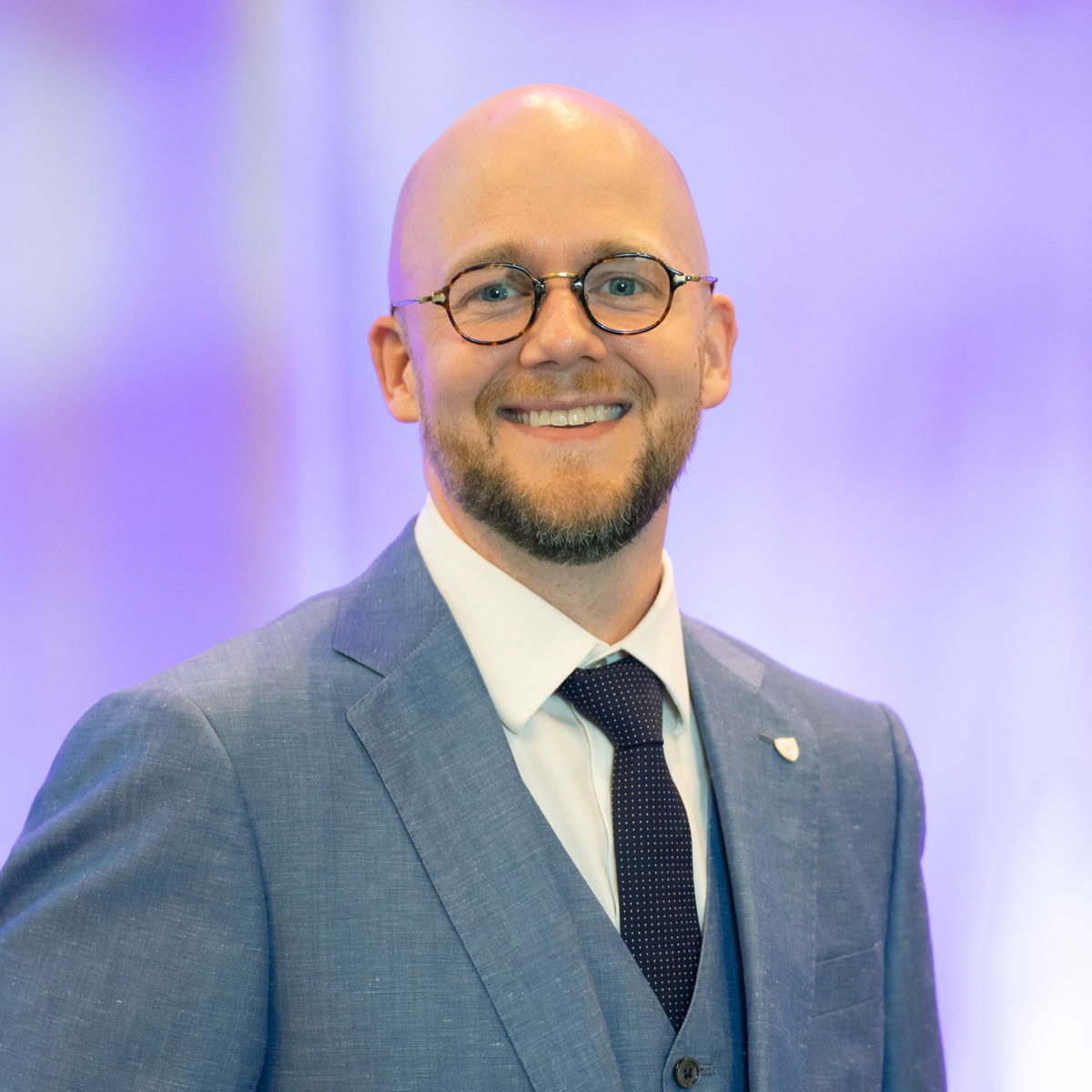 Ashley Wollam
Director at Large
Ashley Wollam (Marietta College, 2008) was elected to serve as international director of member development at the St. Louis Karnea in 2018 and again at the Karnea in 2020. He chaired the Fraternity's Corporate Governance Committee since 2017 and served as chapter advisor to Gamma Xi Chapter at the University of Cincinnati. He was a colony advisor at Boston University and assistant advisor to Epsilon Upsilon Chapter at Marietta College. Wollam was recognized with the William J. Fraering Award in 2016 and with the Robert Ferguson Advisor of the Year Award in 2018.
An expert in leadership and organization development, Ashley has served as an executive coach, consultant, educator, researcher, and practitioner over more than 10 years, working with thousands of leaders. He currently serves as the director of learning and leadership strategy for a Fortune 150 firm, where he is part of a team that leads large-scale enterprise learning initiatives to drive performance, innovation, and collaboration.
Ashley studied leadership at the McDonough Center for Leadership and Business at Marietta College, where he also joined Delta Tau Delta Fraternity. Through these two organizations he discovered a passion for working with others to make the world a better place--one person, team, or organization at a time.
As an undergraduate member of Epsilon Upsilon chapter, Ashley served as recording secretary, Guide, and then as a champion of its member development efforts before the Fraternity introduced a national program. As an alumnus volunteer, Ashley's interest in member development led him to serve on the Fraternity's Educational Programs Committee and to facilitate at a variety of Fraternity Leadership Conferences and Karneas.
Ashley also currently serves on advisory boards for Harvard Business School Publishing and the McDonough Center for Leadership & Business. He has been featured on FastCompany.com on the topic of building a leadership brand, was awarded the McDonough Center's Sherrill Cleland Prize in Leadership, and was honored to receive the Academy of American Poets Stephen Schwartz Prize in Poetry–something he enjoys dabbling in between hikes, good books and traveling with his wife, Erica.
Get in Touch
Chapter: Epsilon Upsilon
College: Marietta College
Class of 2008