Young Alumnus Recounts Journey to Haze-Free Chapter
Ben Watson (University of Kentucky, 2015) describes in his own words how hazing was eradicated at the Delta Epsilon Chapter at the University of Kentucky
Describe your Delt experience as an undergraduate.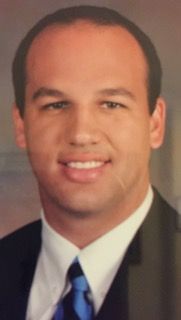 My Delt experience as an undergraduate was an incredible adventure. During my time as a Delt, I was able to discover many things about myself that I never knew existed; I did this by pushing myself to be a better man. Many of us felt this way because we surrounded ourselves with great people, mainly through working tirelessly to produce successful recruitment classes. I also had the opportunity to network with hundreds of local alumni, which helped set myself up for success down the road. But perhaps my favorite experience being a member of Delta Tau Delta was the memories I formed with the brothers, whether it was studying at the Shelter, going on a brotherhood retreat for the weekend, or enjoying a Kentucky basketball win!
How did you push back against a culture of hazing on campus?
As chapter president, we did our best to teach the new member class that there are other ways to achieve your goals than by hazing. Furthermore, we relied on our senior class, who were very dedicated to fixing our problems, to come and teach the guys how we can constantly improve ourselves individually and as a whole. By having open dialogue, the new member class immediately felt welcomed — rather than being intimated — which helped create a winning culture. Our executive team did a great job of leading by ensuring all members knew the rules and sanctions would be applied if a member did something inappropriate. Even more, we worked hard to create new ways and ideas of how to create bonding between the active members and the new member class, such as basketball tournaments, bowling tournaments, camping trips, and more. Simply put, we worked hard to end hazing and found new ways to teach our new members.
Why do you believe hazing is detrimental to the mission of the Fraternity?
I believe hazing teaches lazy habits. Those who aren't willing to better themselves, and rather use others as their excuse, have no place in the Fraternity world.
What is your advice for any man in the Fraternity who is reluctant to speak out against hazing?
My best advice for any man in the Fraternity is simple: if you see something you don't like, do something about it. Show courage in what you believe in. Work with your executive members and chapter advisor to fix the problems in your chapter. Don't wait around!