William L. McLaughlin Award for Heroism Presented Posthumously to Stephen Modica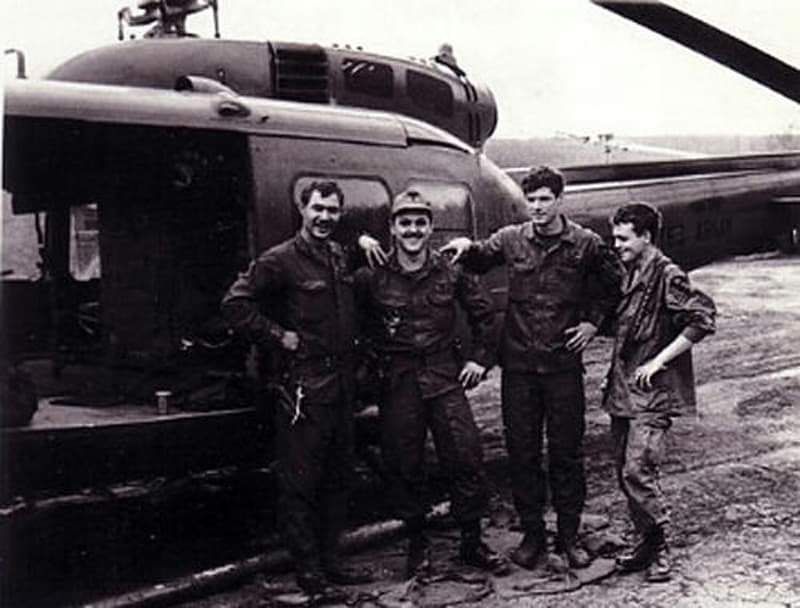 Established just 15 years ago, the William L. McLaughlin Award for Heroism recognizes exceptional heroism by members of the Fraternity. The award is named for William L. McLaughlin (Ohio Wesleyan, 1906), who, as an undergraduate rescued victims of an infamous Chicago theater fire in 1903. Young Brother McLaughlin succumbed to the injuries he suffered in that fire. Other recipients include Major Archibald Butt (Sewanee: The University of the South, 1891), credited for saving numerous passengers on the Titanic before he perished, Timothy J. McCarthy (University of Illinois, 1971), a Secret Service agent who was wounded but survived while protecting President Ronald Reagan in a 1981 assassination attempt and Navy SEAL Marcus Luttrell, (Sam Houston State University, 1998) who many know from his book, Lone Survivor or the major motion picture staring Marc Wahlberg.
At the Norfolk Karnea on Aug. 5, 2022 Delta Tau Delta presented the William L. McClaughlin Award for Heroism posthumously to Stephen Modica (Louisiana State University, 1969). Army Captain Stephen F. Modica was born in New Orleans, Louisiana, graduated from Fortier High School and earned a degree in zoology/marine biology at LSU. He was drafted into the Army and served served as a Medevac pilot in Vietnam in the 15th Medical Battalion, 1st Air Cavalry Division.
He was wounded in battle in May 1970 — his helicopter was shot down in enemy territory. He and his crew spent 24 hours on the ground wounded and bleeding waiting for rescue, which did finally arrive to save them.
He went on to surgery and one year of rehabilitation for the gunshot wound to his right leg which left him in a condition unfit for duty and and he was honorably discharged from the Army. During his rehabilitation, he chose scuba diving as a sport and went on to become an avid diver and spearfisherman.
After his injury, he wrote a story titled "Medevac Meadow" about the incident when he was shot down. His writing served to nominate Sergeant Louis Rocco for the Congressional Medal of Honor, which Rocco was, in fact, awarded. Sgt. Rocco was in the Medevac helicopter that Captain Modica was piloting, and after it was disabled and in flames, he rescued three injured soldiers (including Modica), all while suffering from his own injuries, including a broken hip and wrist.
Returning to civilian life, Modica became a school teacher first, then later moved on to work in the field of financial services and investments. He met his wife, Marcia, in 1977 and they married in 1981. They had two sons Stephen Daniel and Jonathan David.
Unfortunately, his life was taken at the young age of 49 in a boating, scuba diving and spearfishing accident. He died instantly and never came home to his family. His son Stephen Daniel was three years old and baby, Jonathan only two and a half months old.
He was a loving husband and father and a decorated war hero. He earned the following medals for his service: Purple Heart; Bronze Star; Silver Star; Distinguished Flying Cross; Air Medal; Army Commendation and Republic of Vietnam Gallantry Cross with Silver Star.
Modica was extremely well-liked and loved by so many. He was known as the life of the party and someone who never met a stranger. He has of course been missed by all who knew him and he missed seeing his boys grow into young men.
He is so deserving of every honor he has been given and his family appreciates this recognition by Delta Tau Delta.