War Hero Remembered Through Bond of Friendship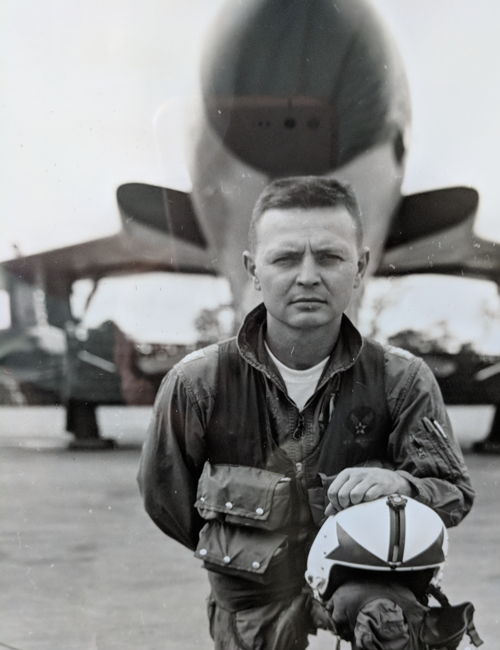 Before he left school to join the Air Force in the early 1950s, Meryln Dethlefson was a top recruit at the Delta Tau Delta's Gamma Pi Chapter at Iowa State University. The chapter president at the time, Robert Montgomery (Iowa State University, 1954) vividly recalls the men he recruited to join the Fraternity, especially Dethlefsen, who became his pledge son and roommate. Just as their friendship developed, Dethlefsen left school, never having a chance to initiate.

Now, more than 65 years later, Montgomery is passionate about honoring Dethlefson, a war hero with whom he shared a fraternal bond of friendship. The friendship, albeit brief, made a lifelong impact on Montgomery. Now in his 90s, Montgomery, recently said one of the few remaining things he needs to do in his life make sure Delts know about Merlyn Dethlefson.
As a World War II veteran who served in the Pacific and went to college on the GI Bill, Montgomery was uniquely poised to recognize Dethlefsen's work ethic and integrity when they met on the Ames, Iowa campus. Dethlefsen had a tough start growing up on a family farm in Iowa. With his father in poor health, he took on most of the responsibility of running the farm as a boy. He worked hard and long hours. He was a star pitcher on the high school baseball team until he threw out his arm, and when he finished high school, he set out on his own eventually enrolling at Iowa State University.
Though he left Iowa State, Dethlefsen went on to graduate from the University of Nebraska at Omaha in 1965 and build a career in the Air Force. And on February 1, 1968, Dethlefsen became the third of 12 Airmen honored with the Medal of Honor during the Vietnam War.
According to the official United States Air Force web site1, on March 10, 1967, Maj. Dethlefsen was one of a flight of F-105 aircraft engaged in a fire suppression mission designed to destroy a key antiaircraft defensive complex containing surface-to-air missiles, an exceptionally heavy concentration of antiaircraft artillery and other automatic weapons.
Dethlefsen's squadron flew against the defenses around North Vietnam's massive steel works plant, a top industrial target. The defensive network was situated to dominate the approach and provide protection to the important North Vietnam industrial center. Maj. Dethlefsen's F-105 Thunderchiefs, nicknamed the "Wild Weasels," preceded the main force of 72 fighter-bombers. They sought the enemy's sophisticated surface-to-air missile sites around the target and entered low-level attacks against them.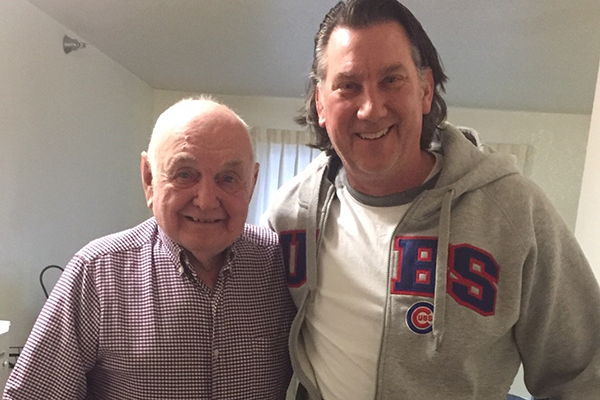 In the initial attack, the lead aircraft was crippled, and Maj. Dethlefsen's plane was extensively damaged by the intense enemy fire. Realizing that the success of the impending fighter-bomber attack on the center now depended on his ability to effectively suppress the defensive fire, Maj. Dethlefsen ignored the enemy's overwhelming firepower and the damage to his aircraft, pressing his attack. Despite a continuing hail of antiaircraft fire, deadly surface-to-air missiles and counterattacks by MIG interceptors, Maj. Dethlefsen flew repeated close-range strikes to silence the enemy defensive positions with bombs and cannon fire.
His action in rendering ineffective the defensive surface-to-air missiles and antiaircraft artillery sites enabled the ensuing fighter-bombers to successfully strike the important industrial target without loss or damage to their aircraft, thereby appreciably reducing the enemy's ability to provide essential war material. Maj. Dethlefsen's consummate skill and selfless dedication to this significant mission were in keeping with the highest traditions of the U.S. Air Force and reflect great credit upon himself and the Armed Forces of his country.
Dethlefsen could have pulled out of the mission with honor many times: when attacked by MiGs, when he and his wingman were hit by flak, or when the smoke of battle made it difficult to locate the enemy. But he made a conscious choice to make repeated passes, each one more dangerous than the one before
The Medal of Honor was presented by President Lyndon Johnson for conspicuous gallantry and intrepidity at the risk of his life above and beyond the call of duty while serving with the 354th Tactical Fighter Squadron, 355th Tactical Fighter Wing, near Thai Nguyen, North Vietnam, on March 10, 1967.
He was also recognized with the Distinguished Flying Cross for extraordinary achievement while participating in aerial flight with the 355th Tactical Fighter Wing in Southeast Asia on December 3, 1966.
In 2006 Dethlefsen was featured on the cover of Air Force magazine with the article, "Calculated Courage at Thai Nguyen." The article details the battle and quotes President Johnson noting during the Medal of Honor presentation that Dethlefsen's action had not been a momentary impulse.
"He had plenty of time to think about the danger to himself, to figure the odds, even to turn away," Johnson said, 'but his courage was calculated. It came not from desperation, but dedication. He answered a call far beyond duty."
After Dethlefsen's tour of duty in Vietnam, he served as an instructor pilot with the 3575th Pilot Training Squadron and 3576th Student Squadron at Vance Air Force Base, from June 1967 to August 1971. He attended Air War College at Maxwell Air Force Base graduating in June 1972 and was then assigned to the Army War College at Carlisle Barracks, from June 1972 to 1974. Dethlefsen then became assistant director of operations for the SR-71 Blackbird wing at Beale Air Force Base before serving as director of operations for the B-52 Stratofortress wing at Dyess Air Force Base, from 1975 till 1977. He retired in 1977 as a U.S. Air Force Colonel. Dethlefsen died of natural causes nearly 31 years ago, in December 1987. He is buried in Arlington National Cemetery.
In a recent phone call, Dethlefsen's son, Jeff, said his dad never thought he did anything special to earn the Medal of Honor. "He did the job he was sent to do," he said. "He'd tell you the real heroes are still there."
The Medal of Honor is a unique distinction, Jeff explained. "It follows you in good ways and not so good ways. Everything you do is judged by that as you are a representative of all those who should have received it but didn't."
From father to son, the sentiment of honoring others and treating everyone with equal respect lives on. Though Jeff wasn't aware of his father's brief time with Gamma Pi Chapter, he wasn't surprised to hear of the long-ago friendship with a lasting impact. He described his father's remarkable ability to interact and relate with anyone from the president of the United States to a man digging ditches. "He'd talk with both, and they'd be best friends. He could relate to anyone," said Jeff.
1 af.mil/Medal-of-Honor/Dethlefsen/