Volunteers Help Red Cross Blood Drive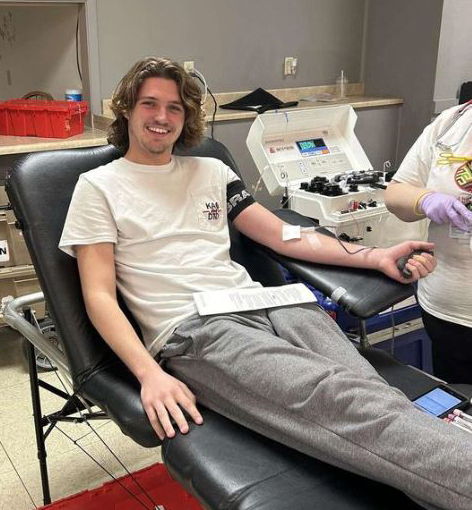 For a recent Red Cross blood drive, Delta Tau Delta brothers from the Delta Epsilon Chapter at the University of Kentucky volunteered to help run the event, from working at the check-in table to donating blood. "We had 20 brothers donate from our chapter," said Chapter President Zachary Bebout (University of Kentucky, 2025).
Chapter members marketed the event on their Instagram, inviting anyone in the University community to participate and donate in the drive. Chapter member Heath Siebel (University of Kentucky, 2025) and Kappa Alpha Theta sophomore Emma Claire Sapp coordinated the event.
"We loved partnering with Kappa Alpha Theta because they were able to help us organize the event and many of their members donated blood as well," Bebout said. "This is an event that I feel can bring our community together very easily. It is an efficient way for all of us to help other people, which is important to me. I think most people donated out of their own goodwill because everyone knows that just you donating can go a long way to save other people's lives."