Volunteers Clean Up City Streets
Members of Gamma Xi Chapter at the University of Cincinnati volunteered with Clean Up Cincy (CUC) this fall to pick up trash and debris from the streets of the beautiful Queen City.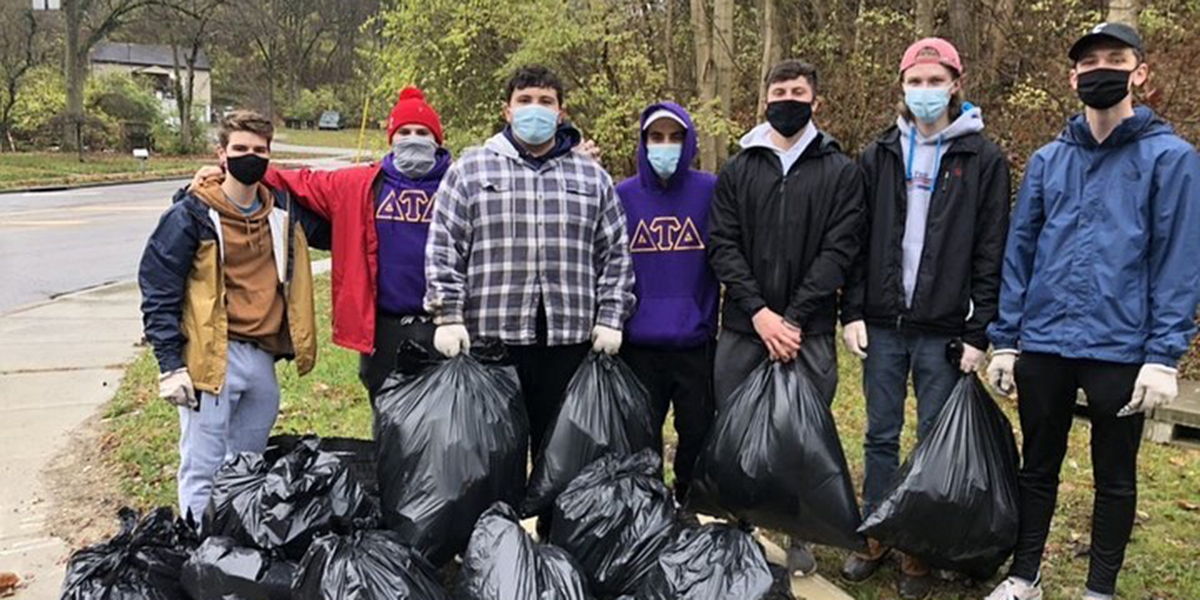 CUC is Cincinnati's largest student-led beautification program. Founded in January 2015 by a small group of motivated University of Cincinnati students, CUC has grown to include more than 1,000 volunteers each semester.
In an Instagram message CUC wrote, "While this semester was different from one's past, we were so happy we could plan and host cleanups, and you guys were willing to help."