Virtual Support for Rape Crisis Center
The Delta Tau Delta Chapter at Northeastern University remains committed to showing support for the Boston Area Rape Crisis Center (BARCC) and the amazing work they do for so many survivors. Iota Psi Chapter President Satwik Kamarthi (Northeastern University, 2021) said chapter members have collaborated with Boston Area Rape Crisis Center (BARCC) for the past two years through fundraising and volunteering at both the organization's Gala and Walk for Change.
"We love attending these events and showing our support in numbers," Kamarthi said. "This semester we raised over $10,000 through a combination of a philanthropy event and social media campaigns. For the walk, we normally have many brothers volunteer throughout the day, from setting up, handing out t-shirts, cheering walkers on, and breaking down. This walk is one of our favorite events of the year."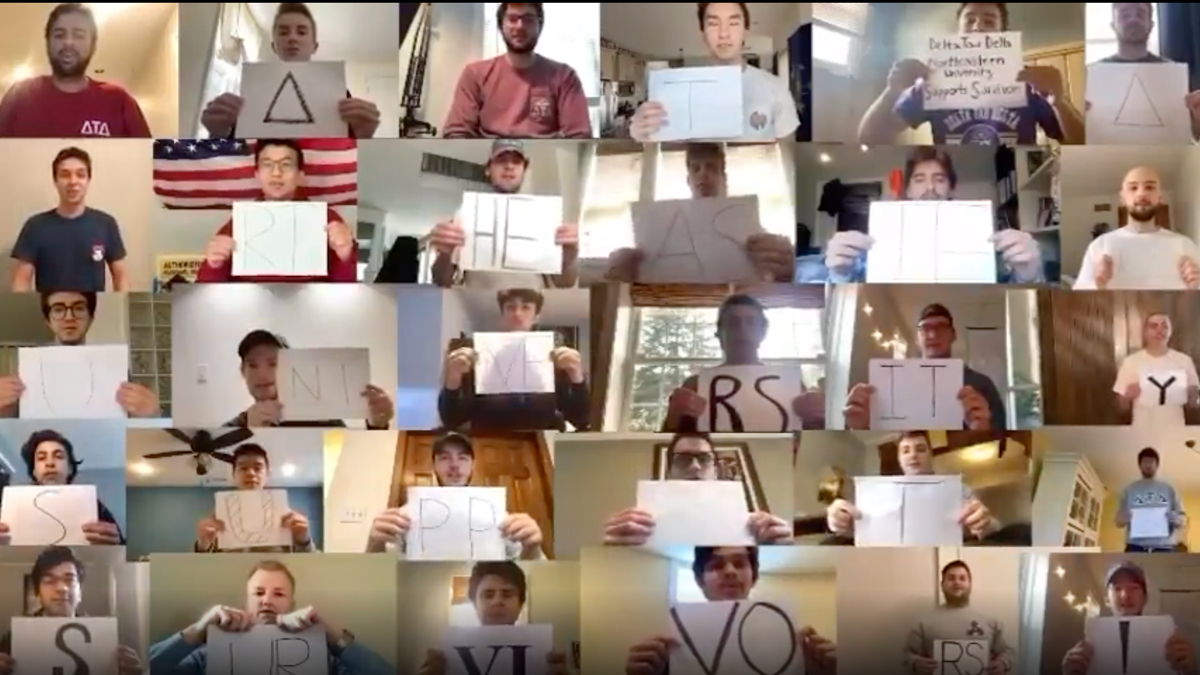 The spring semester was different. Students left campus in March due to COVID-19 and the Walk for Change, an inspiring day of community, awareness, healing, and hope moved online. BARCC announced, "In light of the COVID-19 (coronavirus) pandemic and out of concern for the health and safety of all in our communities, the 2020 Walk for Change took place as a Virtual Walk."
When BARCC reached out to the Iota Psi Chapter to ask if members would show our support virtually, the chapter responded. "We thought a video would be a good idea. We brainstormed as an executive and administrative board, but all aspects of the video were organized and stitched together by our talented public relations chair, Fons Cervera (Northeastern University, 2023)," Kamarthi said.
No matter where brothers were sheltering in place, they were able to participate including Niklas Janssen (Northeastern University, 2021) in Frankfurt, Germany. Others joined in from New York City and Boston and from New Jersey and California.
Kamarthi said the cause is important because BARCC is a local organization that makes a direct impact on the community. "We believe that as a fraternity we are in a unique position to change a stigma that surrounds fraternities nationally, and that starts with supporting organizations like BARCC. We want to show that 100 guys care about issues outside of fraternity life. We always are striving to redefine what it means to be in a fraternity and what it means to be a fraternity man. Collaborations like this allow us to expand our knowledge of sexual assault issues which we can share to our other circles and hopefully change a culture with future generations," he said.
Iota Psi Chapter's Video in Support of the Boston Area Rape Crisis Center