What is UIFI?
UIFI is an interfraternal leadership program that brings together undergraduate members of fraternities and sororities to explore and elevate their leadership in their chapters and communities.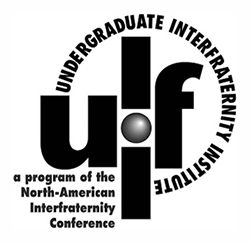 UIFI Application
Applications are closed. Scholarship recipients must register for UIFI by April 23, 2019. Recipients who do not register by April 23, 2019 will forfeit their scholarship. Recipients who register but fail to attend will be responsible for the registration fee.
If you have questions, please contact Tiffani Ziemann, Director of Leadership Education.
As Greeks, we're all in it together. The Greek community faces many challenges, and the best way to overcome adversity is to work together. The Undergraduate Interfraternity Institute (UIFI), presented by the North American Interfraternity Conference (NIC), is a co-educational institute for undergraduate leaders of fraternities and sororities. Throughout the five-day experience, participants will band together through a series of team building activities and more, challenging and engaging one another to build better chapters and better Greek communities.
Delta Tau Delta offers scholarships to cover the registration cost. To apply for a UIFI scholarship contact the Fraternity's Director of Leadership Education.
See the impact UIFI has on its participants:
"Taking part in the program with both fraternity men and sorority women of other organizations provided the perfect foundation for interfraternalism and understanding of our Greek community" – Justin Williamson UIFI graduate