Trust is Key in Volunteer Relationship
Tim Poellmann (University of Wisconsin – Madison, 2013) had just moved to Milwaukee in 2015 when he was invited to talk about an interest group at Marquette University. Then Director of Growth Mike Slaughter (University of Oregon, 2006) encouraged Poellmann to get involved and he was tapped as advisor for what is now the Zeta Alpha Chapter by Northern Division President Mark Starr (Case Western Reserve University, 1995).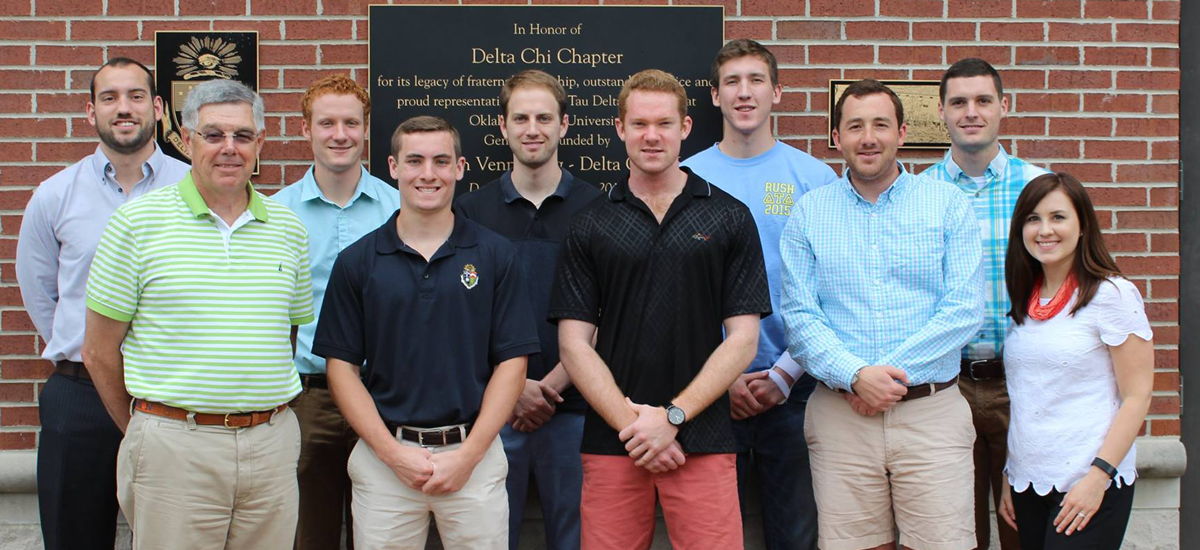 "I had an amazing experience with Delt as an undergraduate, and taking the Charge to heart, I always knew one day I'd want to give back to those who follow and be a chapter advisor. I just happened to get lucky enough to have that opportunity quickly after college," Poellmann said.
As a freshman, Poellmann initially had doubts when he accepted his bid from Delta Tau Delta. Then during a bid night dinner where seniors, the chapter president and the chapter advisor spoke, he started to make a connection. "It became a lot more grounded and important that night, and although I couldn't exactly pinpoint why, it just felt like something I needed to do," Poellmann said. "Bruce Peterson gave the classiest endorsement of the larger institution of Delt that you could ask for. He made it feel incredibly special and important to be a Delt, and I was sold."
Poellmann's passion for the Fraternity continued to grow and by his junior year, he knew he was the right person to step up and solve some cultural problems in the chapter. "I felt I had the attitude and relationships with enough brothers to help guide a culture change and provide easy solutions to a lot of the programming issues we had at the time," he said.
As chapter president, Poellmann was approached by his chapter advisor Bruce Peterson (University of Wisconsin – Milwaukee, 1975) who suggested attending the Presidents and Advisors Retreat (PAR). Peterson wanted to learn whether Poellmann was ready and capable of leading Beta Gamma and whether they could work together to raise the bar for the chapter. "Attending PAR with Tim gave me hope and rekindled my spirit, enthusiasm and confidence that the two of us could lead Beta Gamma to new heights," Peterson said.
He recalls there was a lot to like when Tim served as chapter president. "Tim was genuine, had a good sense of humor, was very humble and his servant leadership style quickly established trust with me and the whole chapter," Peterson said. "PAR gave us time to know each other, to speak openly about serious issues, to share our ideas and dreams for the chapter and finally to make a commitment to be available and be there for each other no matter what. That still exists today. I knew leaving PAR that Beta Gamma had the leader and brother we needed to get the chapter back on a successful track."
Poellmann said PAR was unbelievably worthwhile and the experience changed his perspective on leadership. "I knew I had the passion and values base to be a chapter president, but PAR really helped channel that energy. It made me understand how important it is to partner with your chapter advisor every step of the way, and how important trust is in a relationship like that."
The experience set him up to recreate a sense of trust when he attended PAR four years later as an advisor. "I was working with a new colony, in a new city for me, and getting a sense of understanding and trust with our new president was vital to quickly building strategy and a vision for chartering," Poellmann said. "Trusting relationships are so important in fraternity life, and PAR provides an incredibly effective and quick setting for building that trust."
The fact that Poellman has drawn on his experience to serve as a Fraternity volunteer is especially meaningful to Peterson. "My greatest hope as an advisor was that one day the young men I served will come back and serve those who follow," Peterson said. "Seeing Tim transition to advisor fulfilled one of my personal aspirations of seeing young Delts join the volunteer ranks in Delta Tau Delta."
The next Presidents and Advisors Retreat, sponsored by the Delta Tau Delta Educational Foundation, will be May 19-21, 2017 at the Fisher-Nichols Memorial Headquarters in Fishers, Ind. If you would like to attend or learn more about the Presidents and Advisors Retreat or contact Doug Russell.