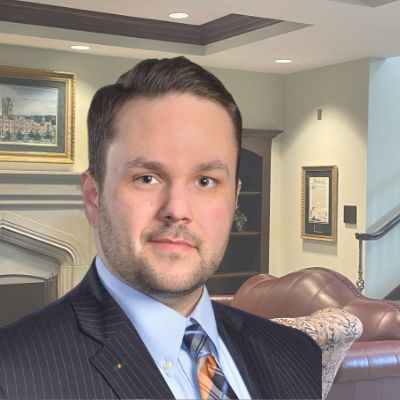 Dr. Tony E. Vukusich
Vice President of Advancement
Tony E. Vukusich joined the Delta Tau Delta Education Foundation staff in 2018. In April 2019, Vukusich was named Vice President of Advancement.
Vukusich is charged with providing direction and leadership for the Foundation's comprehensive annual giving program including oversight of the regional gift officer team. Vukusich advances the Foundation's philanthropic efforts through the cultivation of charitable gifts and direct communications and branding efforts that nurture the organization's strategic initiatives.
Vukusich is a graduate of Indiana State University and holds a Bachelor of Science degree in legal studies and sociology and a Master of Science degree in student affairs and higher education. Additionally, Vukusich holds a Doctor of Education degree from Ole Miss. He has more than ten years' experience in the education, fraternal and fundraising industries. He also serves on the peer review board of the Oracle Research Journal and is a volunteer for various fraternal and community organizations. Outside the office, Vukusich enjoys spending time with his dog Thacker, cheering on the ISU Sycamores and the Ole Miss Rebels, and doing projects around the house.
Get in Touch
Phone Ext: 1333
College: Indiana State University & The University of Mississippi
Vice President of Advancement Responsibilities
Annual giving, Foundation marketing and communications, oversight of the leadership gifts officer program, special events and projects.