Theta Kappa Chapter Honored at Nebraska-Kearney for Highest Fraternity GPA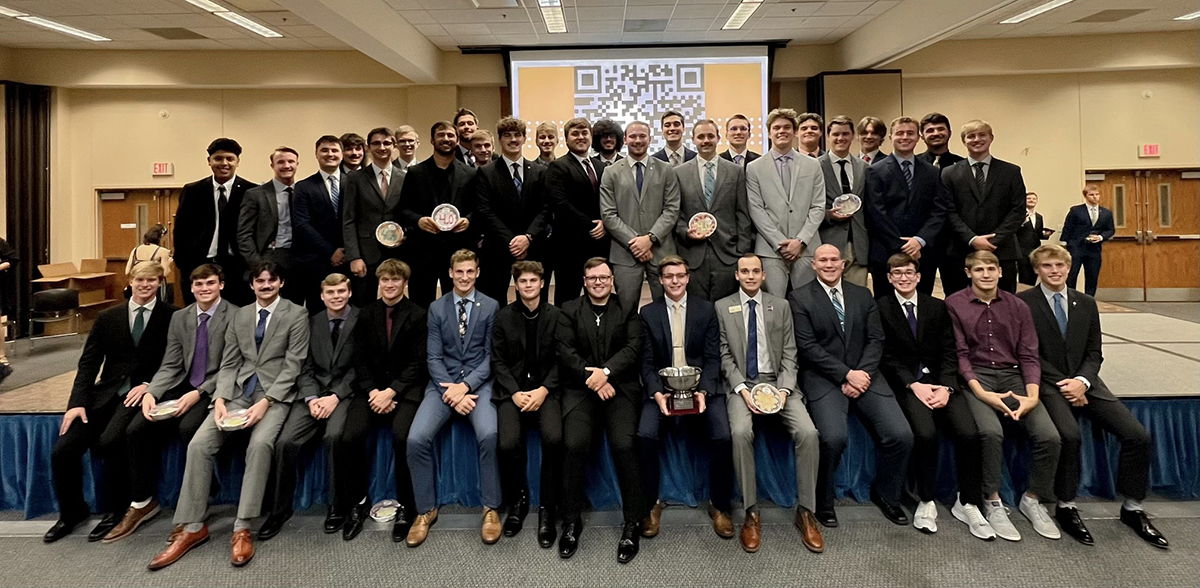 The Theta Kappa Chapter at the University of Nebraska at Kearney earned a remarkable achievement at the Fraternity & Sorority Life Scholarship Banquet on September 18, 2023. The chapter was honored with the prestigious William R. Nester Cup, recognizing their outstanding academic performance during the spring 2023 semester. With a chapter GPA of 3.62, Theta Kappa secured the highest fraternity GPA on campus. "This exceptional accomplishment marks the highest GPA achieved by the chapter to date, underscoring its commitment to academic excellence," said Jospeh Hiatt (University of Nebraska at Kearney, 2024).
The William R. Nester Cup, named after former University of Nebraska-Kearney Chancellor William Nester, is awarded to the fraternity with the highest GPA on campus. This award is a testament to Theta Kappa's dedication to academic success and ongoing pursuit of excellence in all aspects of fraternity life. As a Hugh Shields Chapter, Theta Kappa's achievement is not isolated, as they have consistently excelled academically over the past semesters. This recognition marks the fourth time in the last five semesters that the Theta Kappa Chapter has earned the highest Fraternity GPA on campus, solidifying its reputation as a leading force in academic excellence within the Greek community.
"The chapter extends its gratitude to its members, advisors, and the university community for their unwavering support and encouragement. Theta Kappa's success is a result of the collaborative efforts of its members, who consistently strive to uphold the fraternity's core values and promote academic excellence," Hiatt said.