Supporting Campus Safety and Sexual Assault Prevention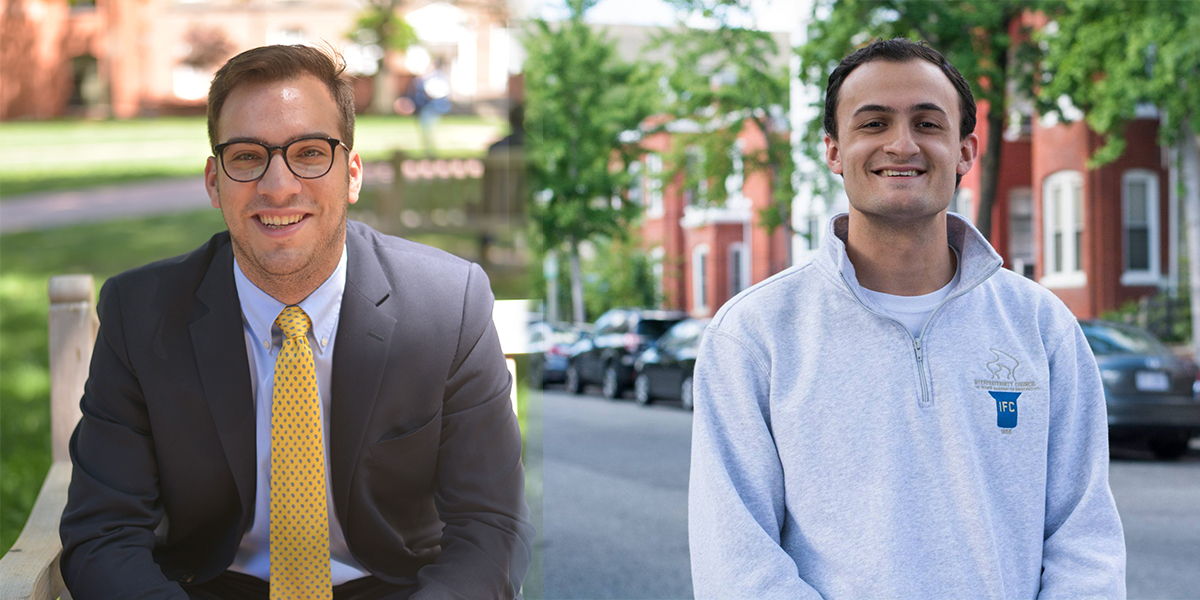 Leaders from Gamma Eta Chapter are taking a proactive approach to improving campus safety at George Washington University. Interfraternity Council (IFC) President Harley Pease (George Washington University, 2018) joins Karl Pederson (George Washington University, 2019) in working to bridge divides and make the campus a safer place for everyone specifically addressing the prevention of sexual assault. Pederson serves as his chapter's vice president and is involved with the executive cabinet of the Student Association (SA) as director of Greek Affairs for IFC.

Through his involvement with student government, Pederson saw a way he could make an impact on the George Washington community beyond Gamma Eta Chapter or other student organizations.
"Gamma Eta Delts are involved in a wide breadth of organizations on campus, and a few of my brothers were previously involved in the Student Association," said Pederson. "Brother Harley Pease is the president of the IFC, and his support and communication helped me to better understand Delt's role and my role in the greater campus community."
With the support of his brothers, Pederson hopes to unite the Greek community at GW to look at problems and how to solve them in a new way.
"I have always said that my passion is people, and that includes everyone," Pederson said. "A better sense of community will help us share individual experiences and help us become better individuals. Diversity and sharing of opinions are always educationally beneficial."
A priority of the SA and IFC is combatting sexual assault on campus.
"I am a member of the Panhellenic Association's Sexual Assault Task Force, where Greek student leaders are talking openly with each other about ways to eliminate this prevalent problem," Pederson said. "The Student Association plans on continuing advocacy to increase preventative training and education, mitigating risk factors, and improving Title IX response."
Pederson sits in on all IFC and SA meetings to serve as a liaison between the two groups. In recent weeks, the task force released comprehensive recommendations to guide future education and programming.
"Keeping an open line of communication between the two will help both communities grow and thrive," Pederson said.
Pease plays a significant role in bringing this topic to the forefront. "As president of the IFC, I pushed to amend the IFC constitution. The IFC mandated that all chapters hold an education session in compliance with the Title IX office at GW," Pease said.
The mandate is intended to ensure new members of each fraternity are knowledgeable about issues such as sexual assault prevention, bystander intervention and relationship violence.
"The IFC is constantly looking for opportunities in our community to foster positive change in our community," Pease said.