Support at the Heart of Community
In late March Pierre Twer (Indiana University, 1983) helped create a quarantine 5K challenge to help say thank you to Indianapolis-area health care workers on the front line of the coronavirus pandemic. As president of an Indiana-based nonprofit organization that runs a popular Thanksgiving 5K, Twer was in a unique position to drive this virtual challenge in Central Indiana.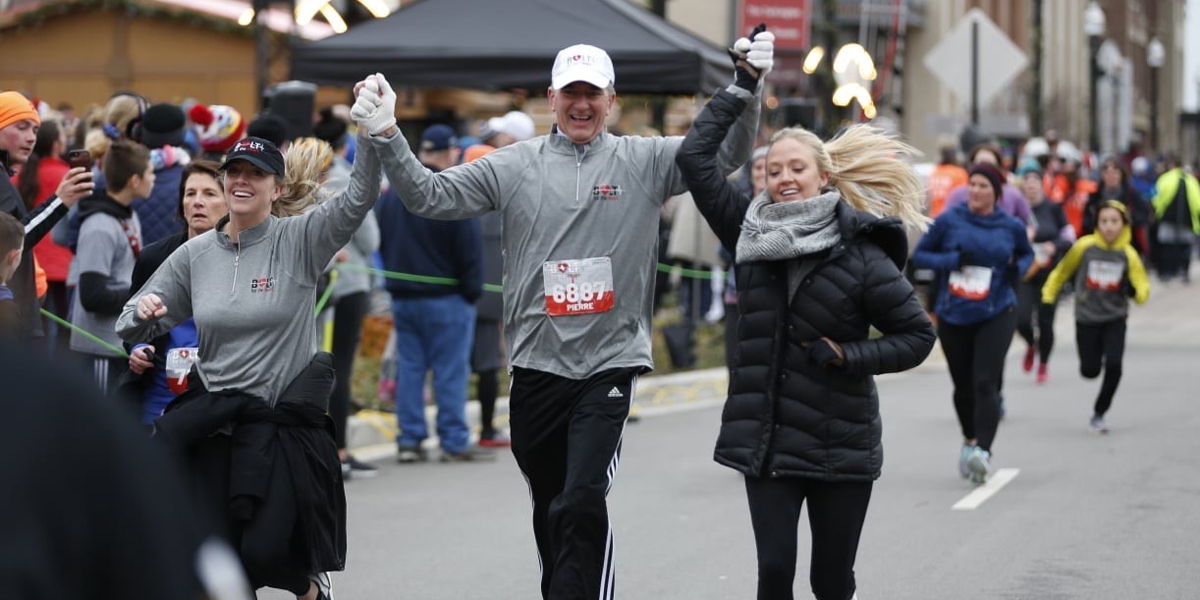 During the Indiana governor's "stay at home" order, Twer's team called on people to get moving while supporting local businesses and providing food to workers in local emergency rooms. Through a virtual 5K with a $25 registration fee, the Bolt for the Heart Quarantine Challenge raised more than $10,000 on the first day of registrations and eventually surpassed $19,000.
"We arranged to go to the ER department, go to the COVID floors and go to the ICUs at all the hospitals. And we went to 15 different hospitals reaching close to 2,000 health care providers. I went to all of the departments and people would come out and you could see it in all the nurses and physicians. They looked exhausted and just said, 'Ah, I need this. I need a treat.' Everybody was just drained and just emotionally tired, so it was really gratifying to give a little bit back and the Bolt family, all the people who registered, it was humbling for all of us to give that kind of support in a moment's notice," Twer said.
The heart in his organization's name comes from the mission to serve Indiana and those affected by heart disease through education, financial support and direct assistance. Several years ago, Twer, who works for Abbot Labs selling heart valves to cardiac surgeons, participated in a fundraiser to support the American Heart Association. To add a local community focus the organizer, Walt Halloran, formed HeartReach Michiana to purchase defibrillators and AEDs for area police cars. With Halloran's blessing, Twer adopted the concept for Central Indiana.
"I talked to some friends and we decided to form a company called Heart Reach Carmel," Twer said. He planned to ramp up the organization named for the Indianapolis suburb of Carmel, after he completed a lifelong dream and ran the Boston Marathon.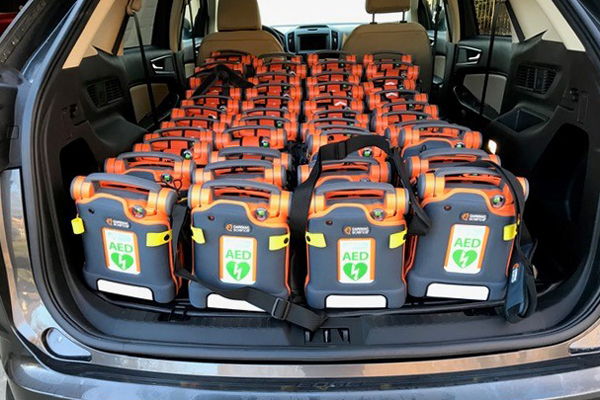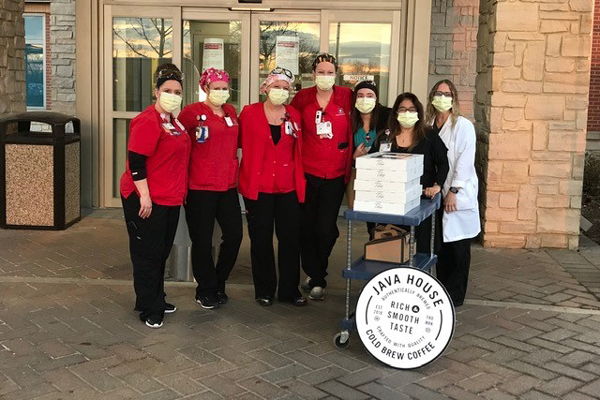 "During the actual Boston marathon, I finished it, but during the run at mile 21, a father to two young boys had a sudden cardiac arrest on the course and was saved by an AED. That became an 'aha moment' for us and we decided, let's do running events—family running events and we'll take the proceeds and buy external defibrillators."
Heart Reach Carmel evolved into Bolt for the Heart, which started in 2012. Forty-one people showed up for the first run held the first weekend after Thanksgiving. "We did it again the second year and we thought we were doing everything right and we had 62 runners," Twer said.
With a change in marketing and extra publicity muscle provided by a local celebrity, the third race grew to 1,000 runners. "Fast forward to last year we had just under 4,000 runners," Twer said. "It's become really a big fundraising event and a local family tradition. In the United States more people run on Thanksgiving Day than any other day. A lot of people walk as well—you've got aunts and uncles and grandma and grandpas are in town. My father-in-law was 86 the last time he walked it."
Bolt for the Heart is a truly family affair as Twer's family members volunteer and participate in the race, from his wife Susan helping with packet pickup to his parents helping hand out medals at the finish line.
Twer's Delt family is also invested in the race and its cause. Joe Muldoon (Indiana University, 1987) and Greg Elsner (Indiana University, 1984) both serve on the Bolt for the Heart board. "What's significant about that is that we've maintained our friendship since we graduated," Twer said.
Elsner, a cardiologist, talked to a patient who was an Indiana state trooper. After he explained Bolt for the Heart's mission to supply AEDs in the community, he learned only 80 of 550 state police cars had AEDs. With this information, the board decided to move from a shotgun approach of providing AEDs in the community to focus on providing for the Indiana State Police.
"We just said right there and then, every dollar we raise from the Bolt Run for the next however years it takes, we're going to put an AED in every Indiana State Police car. We accomplished that last year, so the Indiana State Police is 100 percent covered with AEDs. Now we're shifting our focus to the Indiana Sheriff's Association and all 92 counties in Indiana. That's a pretty steep hill and it takes some time to get done but it's kind of fun," Twer said.
Bolt for The Heart has raised nearly $900,000 and donated over 600 AEDs in the Central Indiana area, as well as placed AEDs in many organizations and facilities.