Student Volunteers Help Community Non-Profit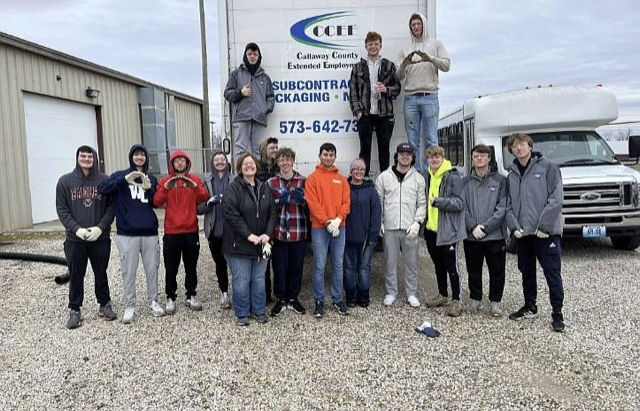 The rain and cold on a Saturday morning in March didn't stop 14 Delta Tau Delta undergraduates from Delta Omicron Chapter at Westminster College from helping Callaway County Extended Employment (CCEE).
The Callaway County-based nonprofit organization provides employment and vocational training for qualified individuals with special needs. The non-profit sheltered workshop has served Fulton, and the Mid-Missouri area, since 1976 and employs more than 50 adults with disabilities year-round. Some jobs offered include commercial assembly and packaging and commercial mowing. They also run a commercial laundry facility.
On the brisk March morning Delt volunteers dismantled a long section of fence that was in need of removal. The fence was originally installed when CCEE was a recycling center and was no longer needed.

"We are thankful for the support this great community gives us in our vision to help employees reach their full potential. We all want to thank Westminster Delta Tau Delta men for their incredible help. We certainly appreciate their tenacity and dedication," a release from CCEE states.