Strengthening Community from New Jersey to New Orleans
Strengthening the community is a value every member of Delt carries with them. The word community can hold a different definition for everyone; community could be a small group of friends or an entire city, state or country. What remains consistent across all definitions is that members of that community, large or small, look out for one another in times of need.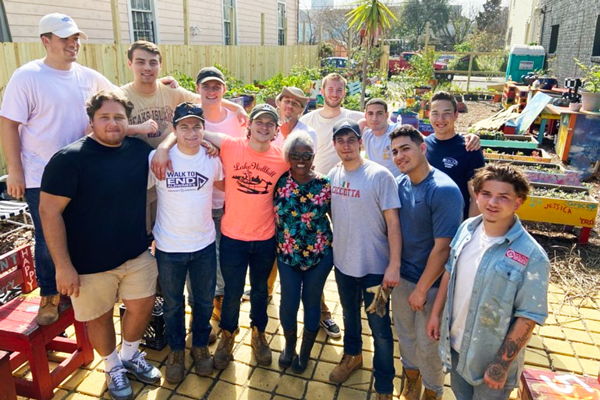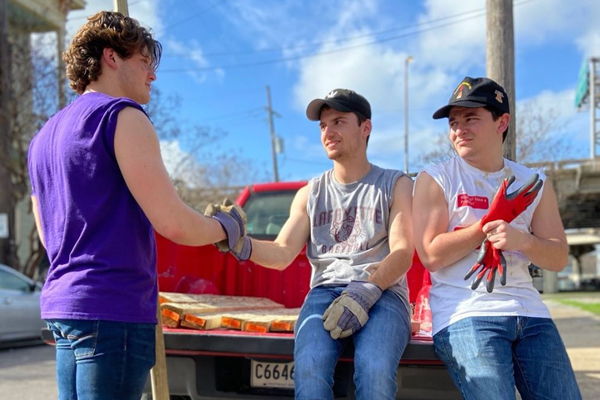 The Kappa Epsilon Chapter at The College of New Jersey (TCNJ) kicked off the new year with a service trip to New Orleans. This culturally rich area of Louisiana was devastated by Hurricane Katrina back in 2005, almost 15 years ago, and is still reeling from the damage. The members of the chapter felt an obligation to lend a helping hand to those still struggling.
Jack Kuipers (The College of New Jersey, 2020), painted a clear picture of the devastation still left over from Katrina. He learned how residents are forced to walk on the street because that is safer than walking on the sidewalks overgrown with brush. On the street, there were 30 to 40 yards of garbage waiting to get picked up. Upon seeing this situation Kuipers said he and his brothers gained a deeper appreciation for their situation back in New Jersey.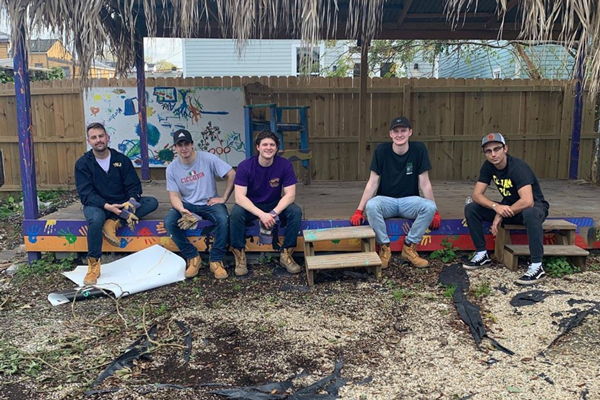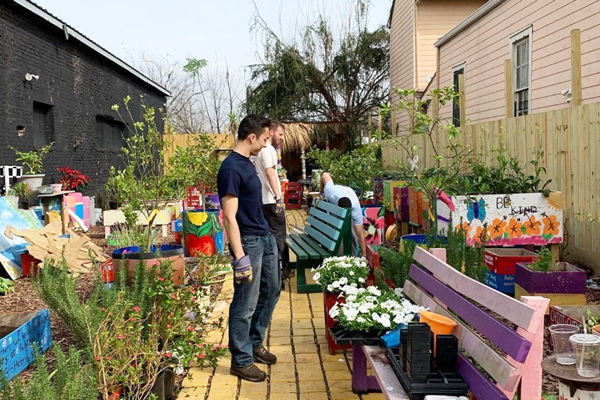 The men from Kappa Epsilon Chapter spent the week cleaning the streets, rebuilding a garden and house that remained damaged from the hurricane. While the work was difficult, it was all made worth it knowing the impact that it had on both physically transforming the neighborhood and restoring hope to a community. A local woman whose garden the men helped restore reminded them that some people might not appreciate the work, but a majority do.
When reflecting upon the experience Kuipers said he and his brothers were already friends, but solidified their bond on the trip as they realized many people live a life that is vastly different from theirs. The men at Kappa Epsilon Chapter leveraged the bond shared among their local community to spread positive change, and they hold a deep desire to strengthen the community whether that is in their own backyard or 1,200 miles away.