Storen Selected for Indiana High School Baseball Hall of Fame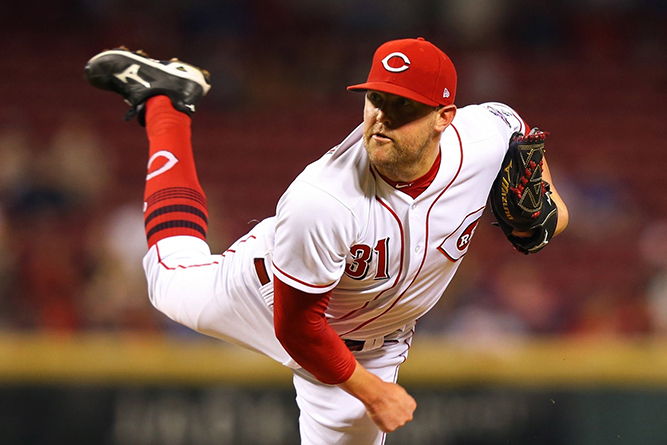 Drew Storen (Stanford University, 2011) was selected by the Indiana High School Baseball Coaches Association as a member of its Hall of Fame class of 2023. Storen, who pitched eight seasons in the majors, was honored at a ceremony in Indianapolis on Jan. 13.
As a high school freshman, he was #2 pitcher (3-0, 1.17 ERA) and as a sophomore, he helped his team to an undefeated (35-0) 2005 state championship and national number two ranking by Baseball America. Storen was 9-0 with 86 strikeouts in 57 innings for the state champs. He finished 28-2 with 270 strikeouts and an ERA of 1.61. At the plate, hit .400 with 16 HR.
He was drafted by the Yankees in 2007 but enrolled at Stanford University. In two seasons as a Cardinal, he was named to three Freshman All-American teams, two-time first team All-Pac 12, got the win in game one of the 2008 College World Series, led Stanford as a sophomore in saves, wins and appearances, and was named Stanford MVP for 2009 season. He finished his collegiate career with a 12-4 record, 26 saves, 59 appearances, and an ERA of 3.84.
As a draft-eligible sophomore, taken by the Washington Nationals as the 10th overall pick of the 2009 MLB draft. In eight years of his MLB career with the Nationals, Blue Jays, Mariners and Reds he posted a career total of 29- 18, 99 saves, 3.45 ERA, and 417 strikeouts. Had six post-season appearances for Washington in 2012 and 2014 with one win and one save.