Sportscaster Finds His Calling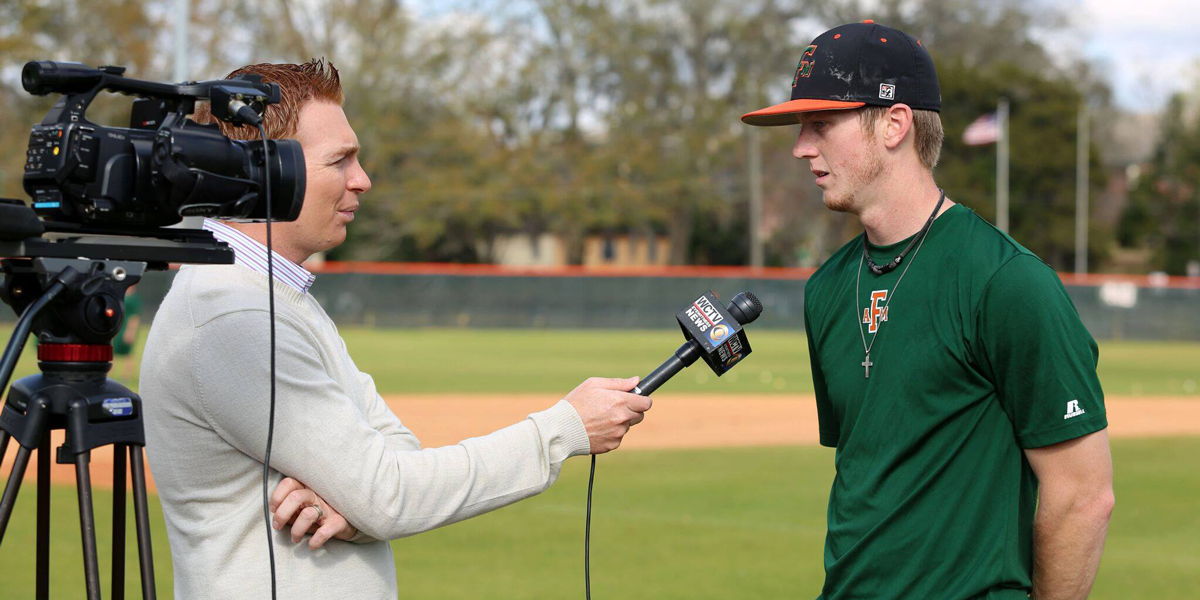 Asher Wildman (University of Central Florida, 2006) wanted to report on games and athletes since he played youth sports. He began his broadcast career in fourth grade on Gator-TV at Riverglades Elementary School in Parkland, Florida. Always finding his way to a microphone, he made announcements over the public-address system in middle school and reported for ROAR-TV at Oviedo High School and Knightly News at the University of Central Florida.

Driven to pursue a broadcasting career he sent out 70 audition tapes during his senior year at UCF but got no response. Finally, he connected with a golf publication launching a new video portion of its website. At the time, video on a website was not common, and he decided to give it a chance.
Wildman began a six-year stint traveling the world covering golf for Golfweek Magazine and Golfweek.com. During that time, he applied for more than 100 local TV reporting jobs. In 2012, he began working as a sports anchor in El Paso, Texas. During his first year in El Paso, he won second place in the Texas AP for the best sportscast.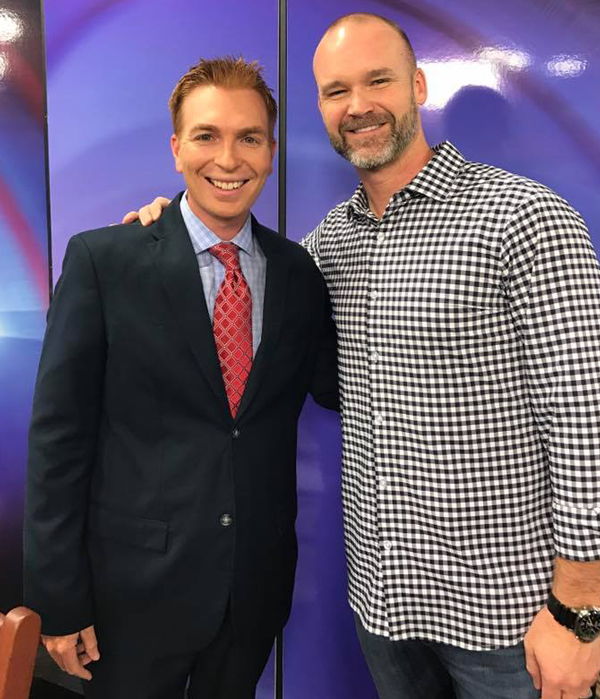 From 2014 to 2017, he was sports director for WCTV in Tallahassee, Florida. In 2017 Wildman was named the Florida AP Sportscaster of the year. Despite the awards, Wildman decided not to renew his contract this year because he wants to pursue his goal of covering pro teams in a pro market.
Recently Wildman found his investment in the job sometimes runs deeper than reporting. In 2016, he met a high school athlete who had faced significant personal challenges. The student's mother was addicted to drugs, his father was in prison, his grandmother recently died and he was homeless. "He was couch surfing and living in his grandmother's car. No one knew anything about this except his baseball coach and guidance counselor," said Wildman. "He waited until he signed his college scholarship for baseball to tell his teammates about his recent troubles."
Wildman sought out a way help support and encourage this young man. "Every time he spoke I just wanted to reach out and give the kid a hug." After he reported his story, Wildman did a surprise sportscast for him. "He thought he was coming in to do a show. Instead, I pulled an 'Ellen' on him and had several different videos from people offering him gifts and special days. One was from Major League Baseball player Mallex Smith. Never in my 12 years of journalism have I become so attached to someone I have reported on."
Not every story touches him so deeply, but every day is different in Wildman's life as a sportscaster. In a market like Tallahassee and even El Paso, Wildman shot his own content, wrote his own scripts and produced his own sportscast. "One day you can be covering FSU preparing for Alabama to kick off the college football season, the next day you can be covering the World's number one ranked amateur in arm wrestling because he lives in your viewing area. And yes, I have covered both those stories," Wildman said.
Now a free agent as of September 1, Wildman is more determined than ever in pursuit of his sportscasting career.