Sharing Experience, Strength and Hope through Fraternity Values
As a recovering addict Jarod Leddy (University of Southern Mississippi, 2000) tells others, "I lost the war, and here's what I did about it."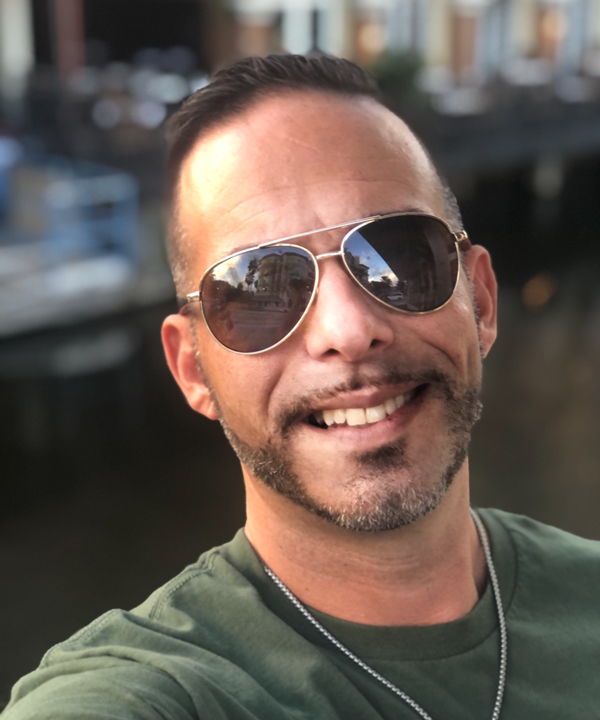 As an undergraduate, Leddy was the responsible one—the guy who would take away car keys to make sure someone didn't drive under the influence. He served as chapter president and went on to earn graduate degrees in education and educational leadership and administration. He taught school for 15 years and was a high school band director.
Divorced after 10 years of marriage, Leddy came out to his family and his community. While some people were supportive, others were not. He felt pushed away from the belief system he'd grown up with and felt he had to pull away.
As the walls closed in, he moved from the Bible Belt to New Orleans where he landed a job that didn't turn out as expected. Unhappy with the job and his boyfriend, he ended the relationship, quit his job and turned to methamphetamine. "I quit that job without a job behind it which I'd never done in my life and will never do again," Leddy said.
After another sour relationship, his life continued to unravel. He moved and didn't touch meth for a full year, but then, after another life disruption he turned to meth again and his addiction war stories grew. Leddy said his downward spirals have come when he is poor and bored—like at the start of the pandemic when the restaurant he worked at closed and he was suddenly out of work.
"It just got to be completely out of control," Leddy said. "I went to rehab again and now I'm coming up on a year, completely clean and sober from everything. I don't take anything but Advil. I don't drink at all, and of course, I don't touch what they call my DOC, my drug of choice. When I'm doing the right thing, as they say, do the next right thing, in the spiritual belief system that I have, all the right doors start to open."
He belongs so a sober living community, and while not his first time in recovery, he is now on step nine: making amends. Through the recovery steps, he recognized the importance of values he learned through Delta Tau Delta, Truth, Courage, Faith and Power.
"Step one is honesty and that equals truth," said Leddy. "Courage is mentioned repeatedly, and you have to have faith in the process, trust those who are there to help and believe in a higher power. You take the power you earn in recovery and share it with others."
Leddy said his "ah-ha" moment isn't just limited to Ritual. He draws on the value of his Fraternity experience in community interactions and accountability. "As Delts, we have what we need in the tool chest for recovery because we learned to live by values in the chapter. The biggest issue is admitting you have a problem," Leddy said. "I was ashamed until I admitted having a problem."
Today Leddy is working as a learning management system administrator for Miami Dade College, continuing his recovery journey. In the fall of 2020 Leddy started a Delts in Recovery Facebook group to connect alumni who can support each other on the journey to recovery.