Serving Campus and Community through Student Government
On the campuses of Clemson University, The Ohio State University and Texas State University the recently elected student government presidents are members of Delta Tau Delta. These men are committed to serving their campus, their community and fellow students. As they listen to their constituents, they work to make significant impacts on campus life and the experiences of students in and out of the classroom.
Joey Wilson (Clemson University, 2017)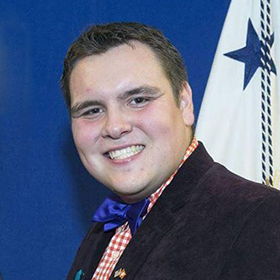 Wilson, a bioengineering and global politics major, got involved in student government as a freshman. After he was elected to the student senate as a sophomore, he decided to run as president during his junior year. He has served the Theta Mu Chapter as vice president of member development and alumni relations chair but didn't pursue a chapter office this year so that he can devote time to student government.
Delta Tau Delta has been a part of Wilson's life since has born due to his father's involvement in the Fraternity. His father, Joseph Wilson Jr. (Cornell University, 1976) encouraged him to look around and find the chapter that was the best fit and it turned out to be Delta Tau Delta. "I went through recruitment and found the chapter at Clemson, Theta Mu Chapter, had great brotherhood and I really fit in with the guys. They really seemed to emphasize what I thought was important which amounted to academics and service and philanthropy—three things I was looking for."
Wilson takes great pride in campus involvement by his chapter and says the chapter has been supportive of his vision for the school. "They helped me evaluate what's important for the school in forming a platform and helped me figure out what I wanted to do and how I wanted to impact Clemson."
Wilson and his running mate campaigned with the slogan, "Moving Clemson in the Right Direction" with a focus on academics, student life, wellness and safety and transparency. "Our platform was very tangible and it offers students a lot of improvements that could make their experience better. We both believe the Clemson experience is a fantastic one, but it can still be improved."
Gerard Basalla (The Ohio State University, 2017)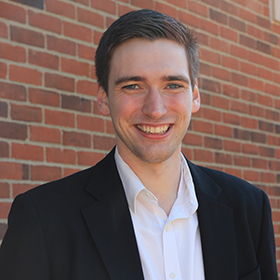 Bassalla was raised as a Buckeye, so there was little question about his decision to enroll at The Ohio State University. "When you walk onto Ohio State's campus you feel like you are entering into a family that is bigger than yourself," Bassalla said.
Bassalla, who is double majoring in political science and strategic communications, wanted to make a positive impact in his community and this desire led him to student government, the first student organization he joined on campus.
When he joined Delta Tau Delta, he gained what he considers to be a family inside his Ohio State family. "My love for being a Buckeye was enhanced greatly by my involvement as a Delt and I am proud to wear our letters on campus. My friends and the mentors I have in the Beta Phi Chapter helped grow me into the person I am today."
His fraternity brothers are always curious about what is going on around campus and offer encouragement and support when needed. "Recently, in the election, they constantly sent me messages and helped campaign for me in a variety of ways," he said.
Bassalla's student government administration has many goals in addressing issues that range from sustainability to health and safety on campus. Bassalla believes affordability is also one of the most important items and they are working on large-scale initiatives with mental health, sexual assault prevention and student involvement. Bassalla seeks to ensure student government listens to the voices of all students and works to create an inclusive atmosphere on campus. "In every action we take, we must be cognizant that we are affecting 50,000 students and we must be held accountable for our policy and actions," he said.
Andrew Homann (Texas State University, 2018)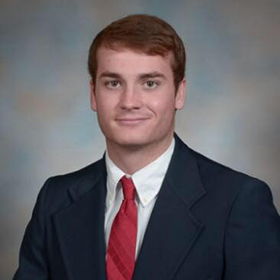 Homann knew he wanted to attend Texas State University from the moment he visited during his older brother's college search. Then, when he visited a family friend who is a member of the Zeta Delta Chapter, he knew he wanted to enroll with the hope of one day joining the Fraternity.
When Homann decided he wanted to have a positive influence on campus by getting involved with student government, he sought advice from a fraternity brother who already served as a senator. Homann interviewed for a vacant seat and got the position which eventually led to his run for president.
He's also been a leader in the chapter serving on the judicial board and now sergeant at arms with a strong desire to make an impact. "Too many times in life people sit back and let things happen instead of creating the things that happen. I wanted to be a key player in the continued success in our fraternity," he said. Homann hopes to go to law school after earning his degree in business economics and likes how the sergeant at arms role deals with the law of the Fraternity, the interpretation and upkeep of the bylaws."
He's found his chapter brothers to be incredibly supportive of his campus leadership role. "It's been unbelievable, when I ran for president they were my biggest supporters. They were genuinely happy for me, from spreading the news throughout campus to sharing posts on social media they helped create an excitement for my campaign," he said.
One of the major focuses of his student government administration is student involvement. For a school of 40,000 students, Homann feels the campus participation rate is very low. "I know some critics will say that well maybe not everyone wants to be involved, but I would counter it with maybe we just don't have the right club or organization for them to join. I want to give a true college experience to every student."