Savvy Shopping 101: Part Two
Gift Cards
Some manufacturers set minimum advertised prices, and retailers skirt this rule by offering a store gift card. If you shop there often enough and would be shopping there soon anyways, it's probably a good deal.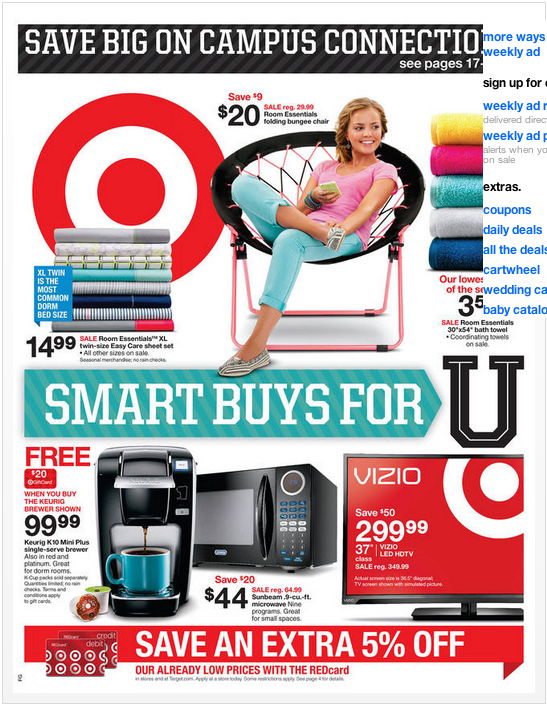 Target is offering a $20 gift card on a Keurig coffee maker. If you're a frequent shopper at Target, this might be a good deal, but if you aren't close to one, it might not be worth the hassle.
Tip: If you aren't a frequent shopper at that particular retailer, I would not take the gift card into account for your purchasing decision.
Membership or Rewards
Retailers will offer points based on how much you spend, allowing you to gain credit toward future purchases.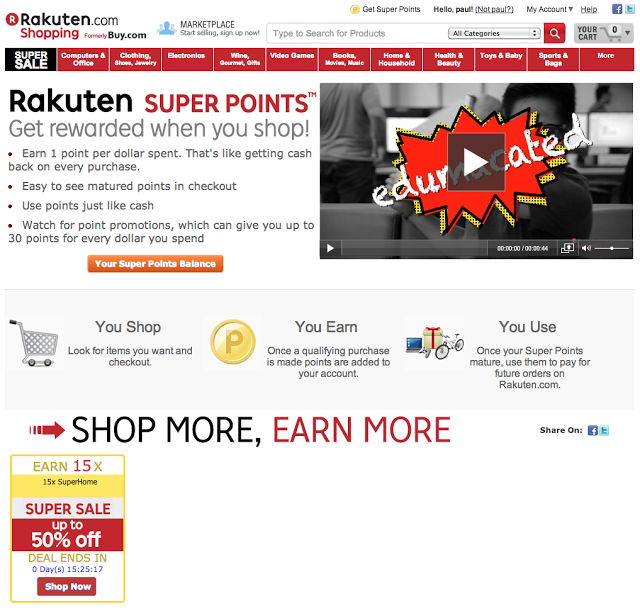 Rakuten, formerly Buy.com, lets you earn points that can be translated into credits that can be redeemed on future purchases.
Tip: As with gift cards, this could be a good deal if you frequent that retailer.
Bundling
Add-ons and accessories can make it difficult to truly assess the value that you are receiving. What are those add-ons actually worth?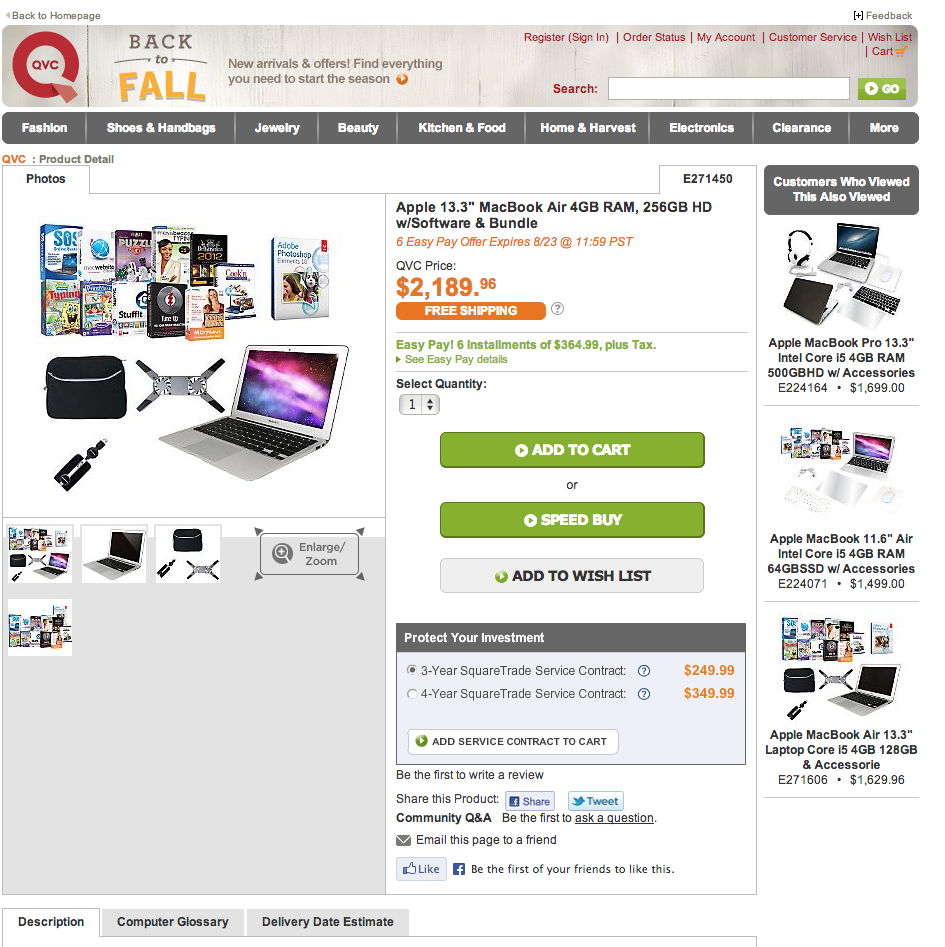 This is a really bad bundle from QVC. The MacBook Air is the 2012 variant, which is retailing for $1,149 at the time of writing. The add-ons are not nearly worth the extra $1,000.
Tip: Avoid completely bundled packages, those are very difficult to valuate. Instead, if the store does offer add-ons, make sure it is for the official product itself (meaning you can buy it as itself) or it only includes 1-2 add-ons that you can easily valuate.
About the Author
Paul Son is a Delt from the Gamma Mu Chapter at the University of Washington in Seattle. After graduating in 2004 with an undergraduate degree in aquatic and fishery sciences, Son found himself at a small startup, Decide.com, helping people find the best products at the best price. Son is now a software quality engineer for eBay Inc.