Savvy Shopping 101: Part One
The internet has made shopping both easy and more difficult at the same time. We can now check prices of other retailers anywhere. We can read reviews from both users and experts to aid in our purchasing decisions. Also, online catalogs offer a much wider variety than what we can find in stores. Even with all these benefits, there are many pitfalls with online shopping as well. Here are some things to watch out for and how to avoid them to gain the most out of your online shopping experience.
Dynamic Pricing
Prices online can be extremely volatile because retailers are using automated algorithms to adjust pricing according to many external and internal factors. It doesn't always mean lower prices, so getting context for pricing is extremely important.
Click here to view pricing data broken down by retailer. You can see how some retailers start matching each other and just how volatile prices can be.
Tip: Don't just comparison shop. You'll only find the lowest price at that particular moment. It will likely change in the next few weeks. Get context for that price by looking for price histories or deal scrutiny community posts.
Salesflation
Retailers always compare your savings to the MSRP, which can create a bigger sense of savings. This is probably the most common tactic but as you've seen from our price histories, product prices trend down over time. Also MSRP is a suggested price, and a product will almost never sell for that amount unless somebody happens to buy at the wrong time. Some retailers will even temporarily increase their prices to inflate the savings. Be sure to check out price histories to put the current sale price into context.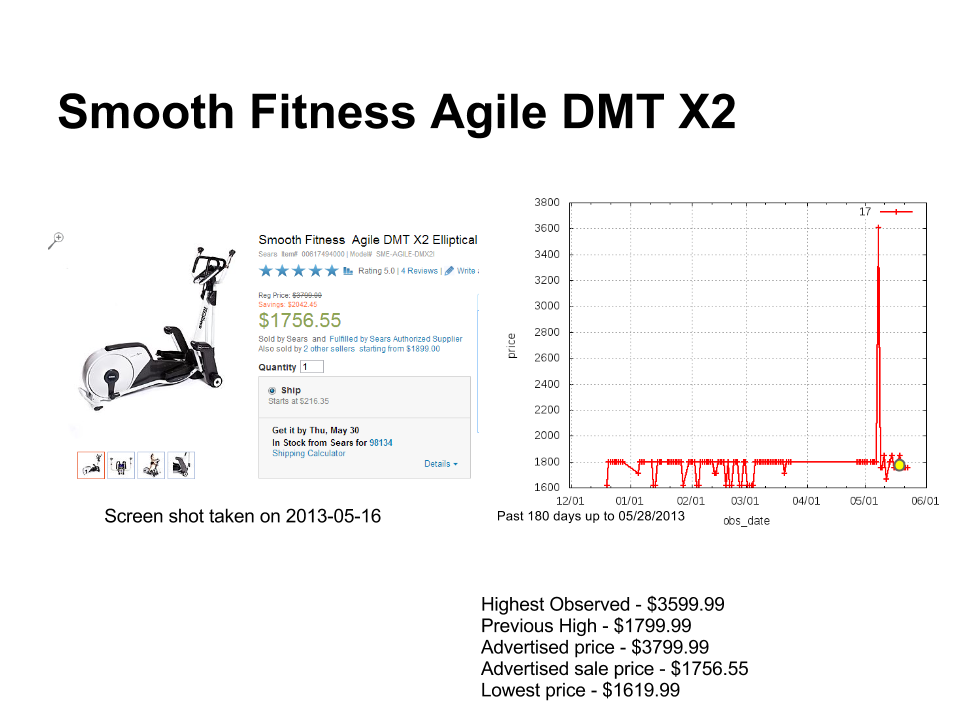 This product sold from Sears is a prime example of a retailer inflating the advertised savings.
Tip: Get context for the price of the item you're shopping for. If you know its true lowest price, you can properly assess the deal that is being presented to you.
Coupons
Promo codes are used frequently to both encourage sales and to also charge more for someone who might not have found the coupon code.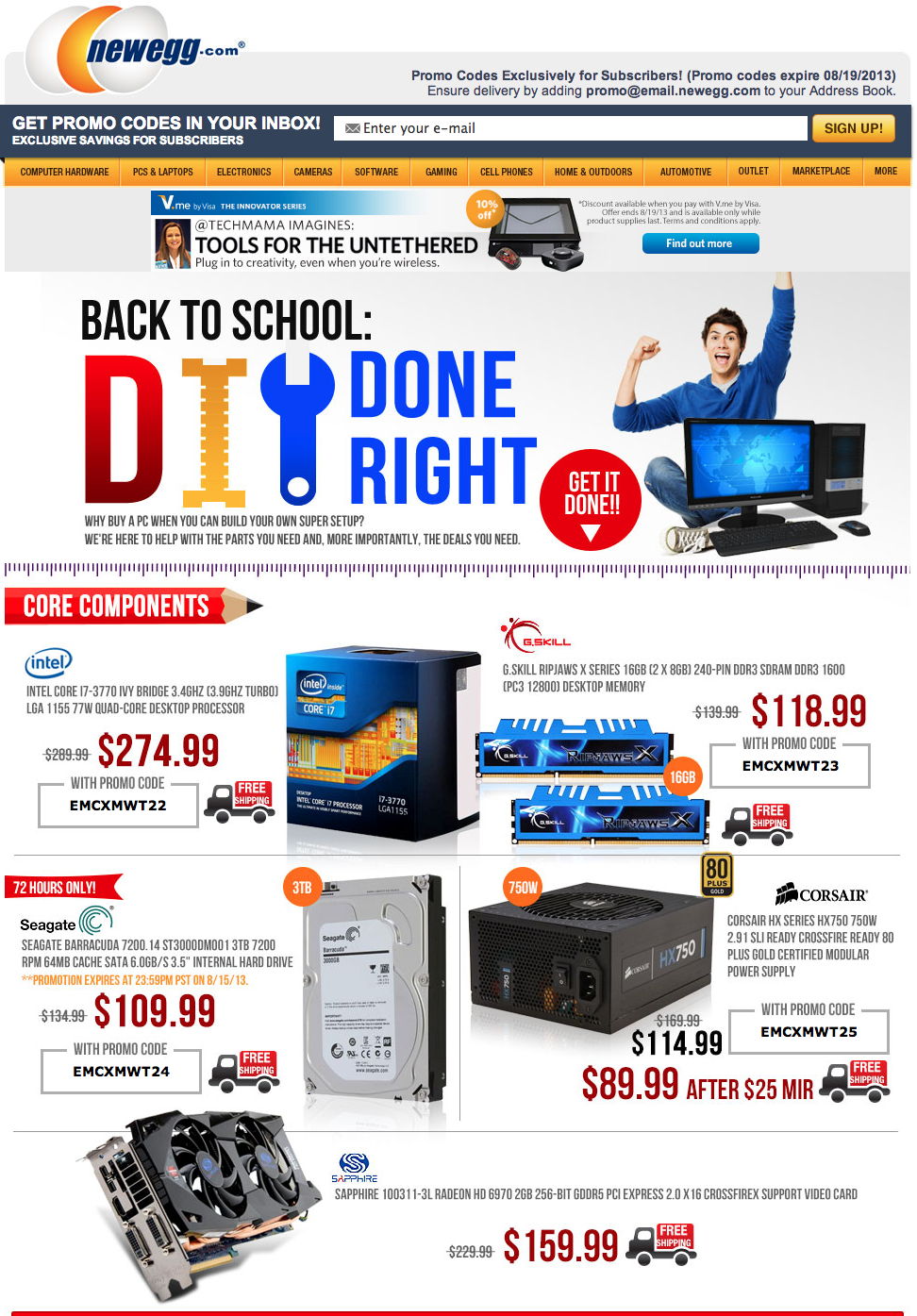 NewEgg sends out daily e-mails full of coupon codes. If you aren't checking for coupon codes, you could be missing out on some savings!
Tip: Many services are available providing daily and weekly coupons. Use them to receive savings at the retailers you are shopping.
Retailer exclusives
Competition can drive prices down, but what if you are the only one who sells the product? Be wary of exclusive products or anything advertised as "only at retailer". Without other retailers, the company can prevent any kind of price matching and without competition, deals are completely controlled by the retailer. This strategy also allows the company to sell a nearly identical product without the worry of price matching. One of the easiest ways is to establish an exclusive color, modify some firmware/software settings, or include an obscure feature.
Tip: Anytime you see an exclusive deal, don't rush to buy it until you've researched alternatives that could be better priced with similar specifications.
About the Author
Paul Son is a Delt from the Gamma Mu Chapter at the University of Washington in Seattle. After graduating in 2004 with an undergraduate degree in aquatic and fishery sciences, Son found himself at a small startup, Decide.com, helping people find the best products at the best price. Son is now a software quality engineer for eBay Inc.