Remembering a Brother and Son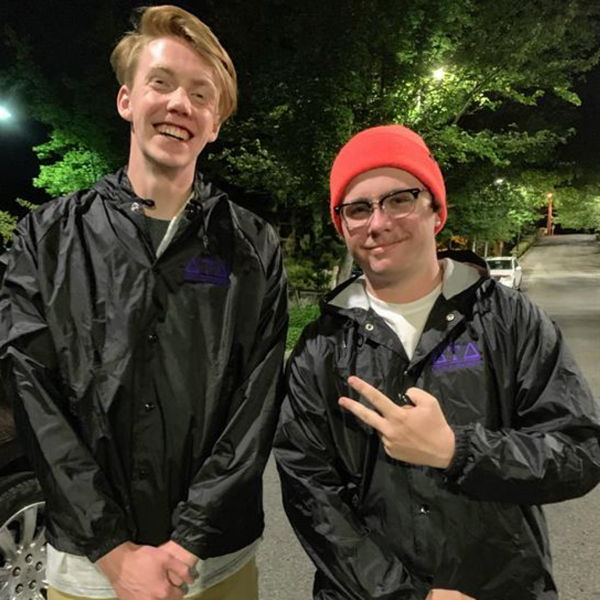 As a type 1 diabetic, Michael Ronald "Mickey" Millsap (Oregon State University, 2021) had a special relationship with Delta Tau Delta's national philanthropic partner, JDRF. Initiated in March of 2019, Mickey served the chapter as director of marketing and as director of community service.
With firsthand knowledge of the challenges of type 1 diabetes, Mickey and his chapter brothers were enthusiastic supporters of the local JDRF One Walk in Corvallis in 2019 and in 2020. Brother Mickey was entering his fourth year of college pursuing a double degree in education and history when he entered the Chapter Eternal in August 2020 due to complications with diabetes.
"Mickey was very proud to be a Delt and his brothers were his extended family," said Mickey's father Jim Millsap. He also described Mickey as a headstrong independent thinker with a quick wit who made new friends quickly and cherished his old friends from his hometown of Encinitas, Calif. Mickey was an Eagle Scout who enjoyed computer gaming, skateboarding across campus, camping, hiking trips and experiencing new places in Oregon with his fraternity brothers.
"Mickey and I shared a lot of things; a high school, a boy scout troop, a university, a fraternity and were even roommates this last year. I will always celebrate the fact that Mickey has been a loyal and constant friend," said Spencer Dalton (Oregon State University, 2020).
In late August, several chapter brothers celebrated Mickey's life on a camping trip to Yellowstone National Park that Mickey had helped plan.
As a memorial tribute and celebration of Mickey's life, the Millsap family and Delta Lambda Chapter will gather to support the JDRF OneWalk at Crystal Lake Sports Park in Corvallis, Ore. on Mother's Day weekend.