Philanthropy, Character Development and Fun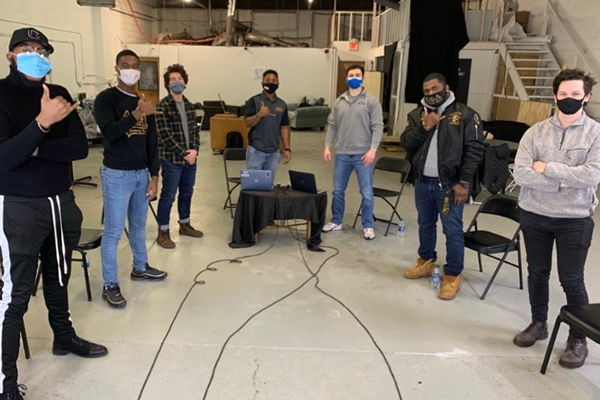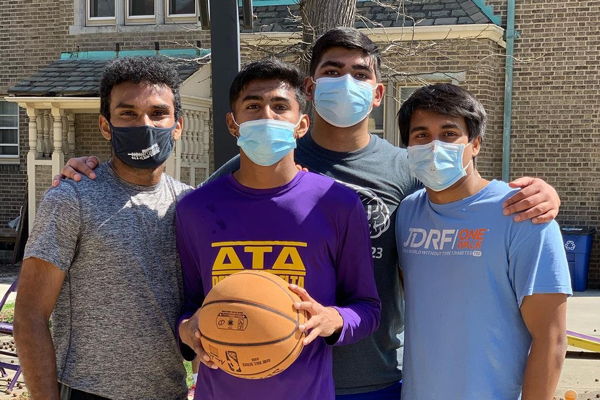 Zeta Chapter at Case Western Reserve University joined Delt chapters across the country for the last academic years as they sought creative ways to navigate a challenging school year. The men from Zeta Chapter focused on three categories in their commitment to lives of excellence: philanthropy, character development and fun.
Philanthropy: Last semester Zeta Chapter at Case Western launched a philanthropy initiative called "Delt Giving Circle." Each month, the chapter collected five dollars from each members' dues and donated and raised funds for a designated charity. In February, they supported the Greater Cleveland Food Bank, in honor of Women's History Month and in March they collaborated with Alpha Phi Women's Fraternity to support the YWCA of Greater Cleveland, in honor of Sexual Assault Awareness Month. In April, they donated and raised funds for the Cleveland Rape Crisis Center and in May they directed support to Delta Tau Delta's national philanthropic partner JDRF raising awareness of type 1 diabetes. These initiatives followed the chapter's fundraising in June 2020 when members raised $13,633 in a Black Lives Matter fundraiser and matched $10,000 which was donated in thirds to the Cleveland Branch of the NAACP, the American Civil Liberties Union and Black Lives Matter Chicago. These initiatives led to Zeta Chapter's nomination for the Student Leadership's Dignity of Difference Organization Award in April.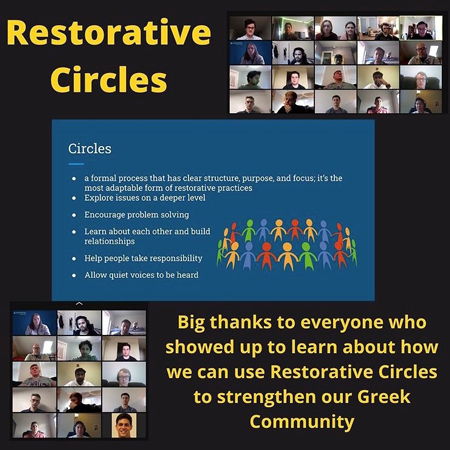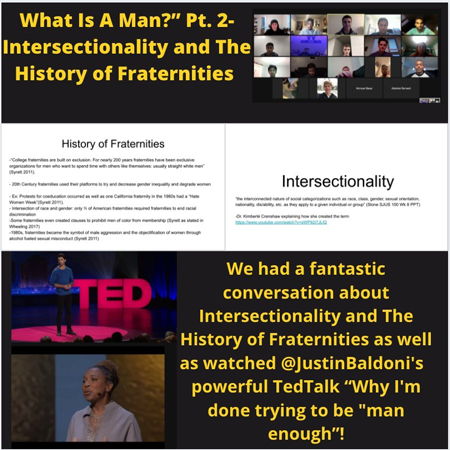 Character Development: Zeta Chapter's events through the spring semester reached the fraternity and sorority community and offered development opportunities for chapter members. Through "Restorative Circles," brothers learned the benefits of restorative conversations to improve interpersonal relationships at a micron level and community accountability at a macro level. The "What Is A Man?" program consisted of discussing various topics concerning masculinity such as the social construction of the term and intersectionality and the ways our other identities effect individual versions of masculinity. The chapter also brought in the campus MeTooCWRU Club to lead a chapter with our brothers and members of Alpha Phi to discuss how to be better allies to survivors on campus, strategies to intervene a there is concern a brother or sister is in an unhealthy relationship, as well as other topics related to sexual misconduct in an effort to make the campus as safe as possible. In honor of Black History Month, three brothers joined four members of the Pi Chapter of Alpha Phi Alpha Fraternity to discuss race and policing in America based off of the film "American Skin." "It was an unbelievably powerful conversation which we hope inspires others to continue to have conversations about racial equality," said Chapter President Nathan Shapiro (2022).
Fun: "Despite the pandemic, we made it a point to be extra creative and use all of the resources we have to make this year valuable," Shapiro said. Over winter break, the chapter had its first Delt Dishes Virtual Cooking Competition. This bracket style event, meant brothers received a new main ingredient each week and were tasked with creating a new dish to be judged head-to-head by Instagram followers on their Instagram Story. The also brought in a magician for a virtual performance during one of its chapter meetings. As they faced the challenge of recruiting during the pandemic brothers needed an authentic way to demonstration why they are as a chapter. To meet this need, they created "DeltPod," a podcast where the chapter president and vice president talk with members about their Delt Experience. At the end of the spring semester the chapter held a 3-on-3 basketball tournament and donated half of the funds raised to their March Giving Circle Charity with the other half going to the winners of the tournament.