NIC Gold Medal Honoree: Jim Russell
The North American Interfraternity Conference (NIC) announced it will bestow the coveted NIC Gold Medal upon Delt's Executive Vice President Emeritus Jim Russell (Purdue University, 1975) in August during its meeting of the members.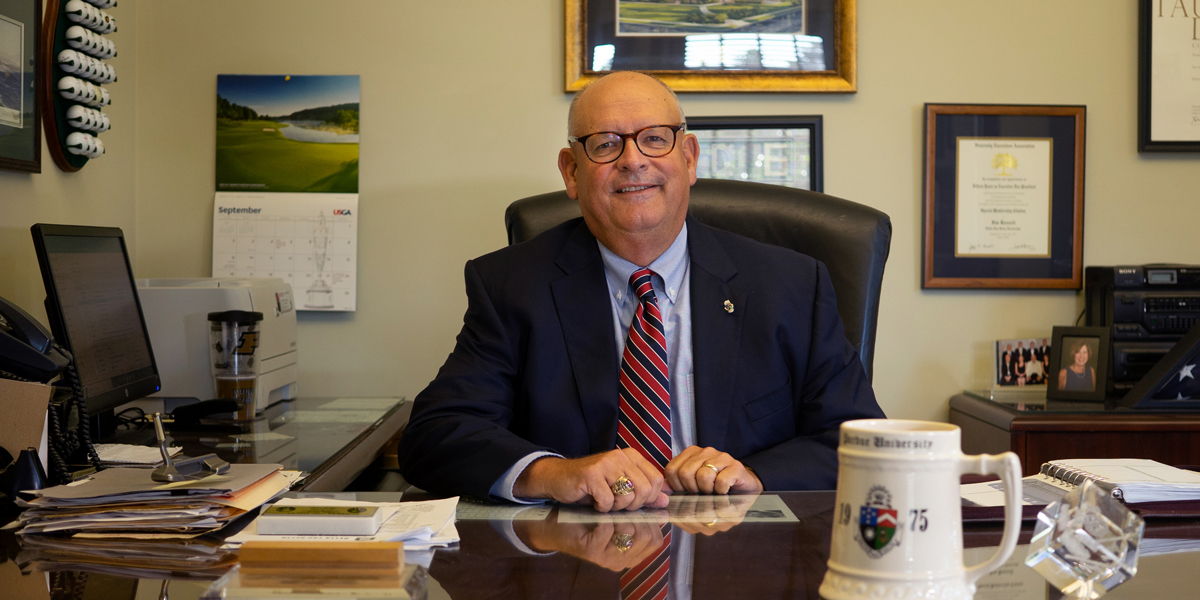 The presentation of the NIC Gold Medal dates back more than 70 years, making it one of the oldest interfraternal traditions. The Gold Medal is the highest honor the Conference can bestow and recognizes lifelong service to the interfraternal community and/or the NIC. In its announcement the NIC shared the following:
A gifted writer and historian, Jim Russell applied his communication skills to the betterment of the fraternal movement in channels no other executive has navigated. A vigorous champion of the fraternity/sorority movement, Jim is known for genuine authenticity, dedicated professionalism and a deep determination to serve.

What distinguishes Jim Russell from the many other interfraternal leaders is his willingness to lead from the back as well as from the front," one nominator said. "He has always been a 'glue guy,' the person who holds the team together, who does his job while helping others do theirs and who never seeks fame and recognition. His style and body of work speak to the essence of the Gold Medal – others have been helped or guided to improve what they do because of Jim."

Jim became Delta Tau Delta's eighth executive director in 2001 after a 25-year career in sports writing. He was responsible for launching the fraternity's first member education initiative in 2008 and oversaw unprecedented organizational growth. By the time Jim retired in 2018, the fraternity had grown from 6,400 undergraduate members in 2001 to more than 10,000 in 2017.

He invested innumerable hours into projects and committees for the North American Interfraternity Conference, Fraternal Information and Programming Group, Fraternal Risk Management Trust and the Purdue Fraternity and Sorority Alumni Advisory Council.
In its history, the NIC previously presented the Gold Medal to six Delt alumni. No other Fraternity has received the award more than five times. As the seventh Delt honored with the Gold Medal, Russell will be memorialized in the company of great Delts. Previous recipients include Norval B. Stephens (DePauw University, 1951) who was honored in 2015 and five Delts now in the Chapter Eternal, including in 1940—Alvan C. Duerr (Kenyon/Williams, 1893); in 1952—Henry B. Wriston (Wesleyan, 1911); in 1965—Tom C. Clark (Texas, 1922); in 1966—Joel W. Reynolds (Tufts University, 1923) and in 1991—Edwin L. Heminger (Ohio Wesleyan, 1948).
International President Steve Paquette (Syracuse University, 1977) and CEO Jack Kreman (University of Nebraska-Kearney, 2004) will attend the meeting in August when the NIC presents the Gold Medal to Russell.