In the era of social media, we often hear about influencers, but these Delt influencers made their mark as all-time leaders before the modern newsfeed. Their names came up when a team of academics and data scientists from the organization Academic Influence created a list of "Most Influential People," aligned with the aim of identifying and fostering what's best in higher education. Based on their mission statement the Academic Influence team works to provide an objective, non-gameable, influence-based ranking for the people, schools and disciplinary programs that make up higher education. The ranking is based on the number of citations, publications and academically relevant web presence.
Visit academicinfluence.com to learn about its mission, transparency, objectivity and learn the methodology—how and why they rank by influence.
A search for Delta Tau Delta among "The Most Influential People" list revealed the names of 35 alumni. The full list includes, "the most important people in 24 academic disciplines from 4000 BCE to today" and it begins with #1, Aristotle, the ancient Greek philosopher. The first Delt alumnus on the list is #41,958 Richard T. Farmer (Miami University, 1954). While certainly not an exhaustive list of great Delts — there are many more men we'd like to see on this list — the list does draw attention to the achievements of several accomplished Delt alumni.
Top 10 Delt Alumni on the Most Influential People List*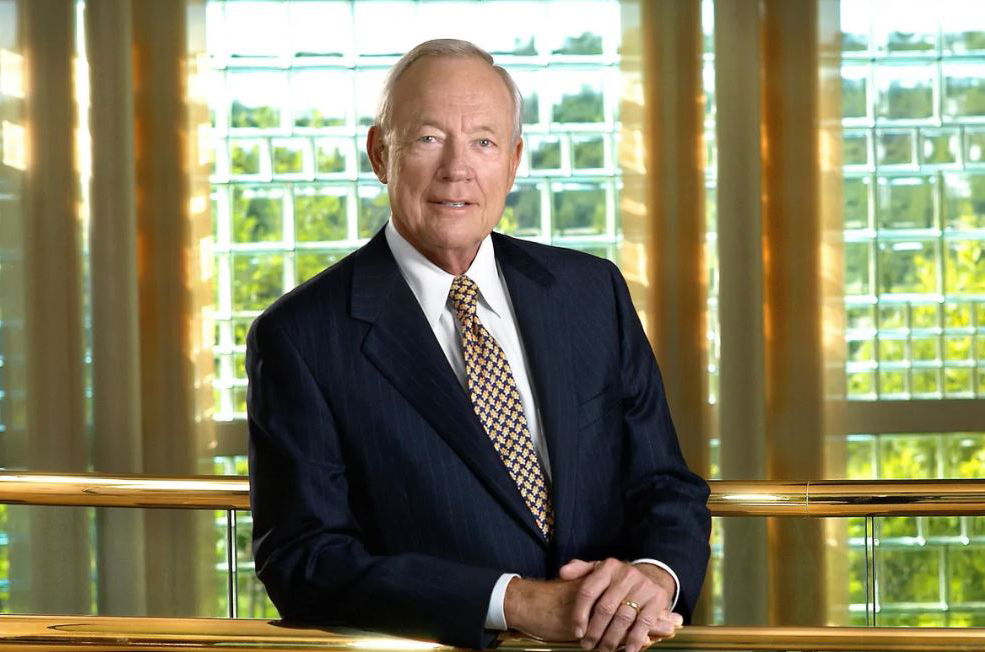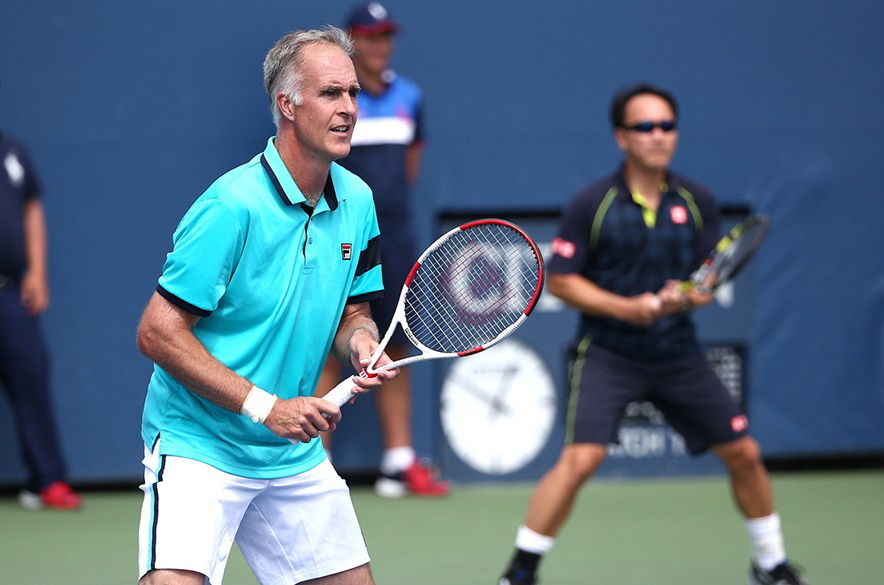 #41,958: Richard T. Farmer (Miami University, 1954) — Businessman
Richard T. "Dick" Farmer was an American businessman known for his tenure as chief executive officer of Cintas from 1968 to 2003. Farmer worked for his father in the family business, Acme Wiper and Industrial Laundry, through childhood, high school and college. He received a Bachelor of Arts in Business from Miami University in Oxford, Ohio in 1956. At Miami, he joined the Gamma Upsilon Chapter of Delta Tau Delta. After graduation, he served in the United States Marines before being honorably discharged, coming on full-time with the family business in 1957. Farmer died in August 2021.
#53,910: Todd Martin (Northwestern University, 1992) – Tennis Player
Todd Martin is an American retired tennis player. He reached the men's singles final at the 1994 Australian Open and the 1999 US Open and achieved a career-high singles ranking of world No. 4. Martin was born in Hinsdale, Illinois, and played tennis for two years at Northwestern University before turning professional in 1990. His parents lived in Lansing, Michigan, where Martin went to nearby East Lansing High School. At Northwestern, he joined the Beta Pi Chapter of Delta Tau Delta. He won his first top-level singles title in 1993 at Coral Springs, Florida.
#156,805: Sam Sparks (University of Texas at Austin, 1961) — Judge
Sam Sparks is a Senior United States District Judge of the Austin Division of the United States District Court for the Western District of Texas. After graduating from Austin High School as senior class president, Sparks received a Bachelor of Arts degree from the University of Texas in 1961 where he was a member of the Texas Cowboys and the Gamma Iota Chapter of Delta Tau Delta. He earned a Bachelor of Laws from the University of Texas School of Law two years later. He clerked for United States District Court Judge Homer Thornberry before turning to private practice.
#170,382: Jay Randolph (The George Washington University, 1960) – Sports Announcer
Jennings "Jay" Randolph Jr. is an American sportscaster whose career has spanned more than fifty years. The son of U.S. Senator Jennings Randolph, he grew up in West Virginia, and attended The George Washington University where he joined Gamma Eta Chapter of Delta Tau Delta. As a young man, he enjoyed considerable success as an amateur golfer. He played on the Golf Team at George Washington University and was inducted into their Athletic Hall of Fame in 1978. In 1958, Randolph began his broadcasting career as an announcer and sports director for a Clarksburg radio station.
#240,044: John W. Galbreath (Ohio University, 1920) – Businessman
John Wilmer Galbreath was an American building contractor and sportsman. Born in Derby, Ohio, he grew up in Mount Sterling, Ohio, where he graduated from high school. He then graduated from Ohio University where he was a member of the Beta Chapter of Delta Tau Delta. The non-denominational Galbreath Memorial Chapel on the Ohio University College Green was donated by Galbreath in memory of his first wife, Helen Mauck, who died in 1946.
#263,239: Thomas G. Nelson (University of Idaho, 1956) – United States Federal Judge
Thomas George Nelson was a United States Circuit Judge of the United States Court of Appeals for the Ninth Circuit from 1990 to 2004. Born and raised in Idaho Falls, Idaho, Nelson graduated from Idaho Falls High School on 1955 and attended the University of Idaho in Moscow where he joined Delta Mu Chapter of Delta Tau Delta and received a Bachelor of Laws from its College of Law in 1962. Nelson served as assistant state attorney general and chief deputy state attorney general from 1963 to 1965. He was in the Idaho Air National Guard from 1962 to 1965 and the United States Army Reserve from 1965 to 1968. He served in the Judge Advocate General's Corps and was a first lieutenant. He was in private practice of law in Twin Falls from 1965 to 1990.
#290,589: Robert B. Lewis (University of Oregon, 1946) – Businessman
Robert B. "Bob" Lewis was an American businessman who owned a number of champion Thoroughbred racehorses during the 1990s and 2000s. Bob Lewis was born in Minneapolis and grew up in Glendale, California. He served in the United States Army during World War II before studying at the University of Oregon. At Oregon, Lewis joined the Gamma Rho Chapter of Delta Tau Delta. After graduating, he worked in Los Angeles as a beer salesman. In 1956, he started his own company, the Foothill Beverage Company, which became one of the biggest Anheuser-Busch distributors in the country.
#360,635: Eddie Ifft (University of Pittsburgh, 1994) – Comedian
Eddie Ifft is an American stand-up comedian, actor and writer. Ifft graduated with honors from Fox Chapel Area High School in 1990. After graduation from the University of Pittsburgh, where he was a member of the Gamma Sigma Chapter of Delta Tau Delta and competed in track and field, he moved to New York City and commenced performing stand-up comedy on the club circuit.
#392,087: Scott Drew (Butler University, 1993) – American Basketball Player and Coach
Scott Homer Drew is an American college basketball coach who is the head coach of the Baylor Bears. Drew graduated from Butler University in 1993 with a bachelor's degree in liberal arts. While at Butler he joined the Beta Zeta Chapter of Delta Tau Delta. Although he never played college basketball at the varsity level, Drew spent two years as a student assistant for the men's basketball team, and also played on the men's tennis team but did not earn a letter.
#433,964: Andy Banachowski (University of California-Los Angeles, 1968) – Volleyball Player and Coach
John Andrew Banachowski is an American volleyball coach. He was the head coach of the women's volleyball team at UCLA . He had more wins than any other Division I coach, with 1,106 total victories and an overall record since the 1970 season of 1,060-281, until his record was broken on September 6, 2013, by University of Hawaii head coach Dave Shoji. Under his coaching, the UCLA team won six national championships. Banachowski was twice an All-American volleyball player at UCLA under Al Scates andd won USVBA national championships in 1965 and 1967 as a player. While at UCLA he joined the Delta Iota Chapter of Delta Tau Delta.
*Source: https://academicinfluence.com/