Morehead Delts Donate to Toys for Tots
Driven by a sense of community and their desire to provide for others Zeta Zeta Chapter members at Morehead State University have donated more than 350 toys to the Marine Toys for Tots campaign over the past two years.
Founded in 1947, the U.S. Marine Corps Reserve Toys for Tots Program collects new, unwrapped toys during October, November and December each year, and distributes those toys as Christmas gifts to less fortunate children in the community in which the campaign is conducted.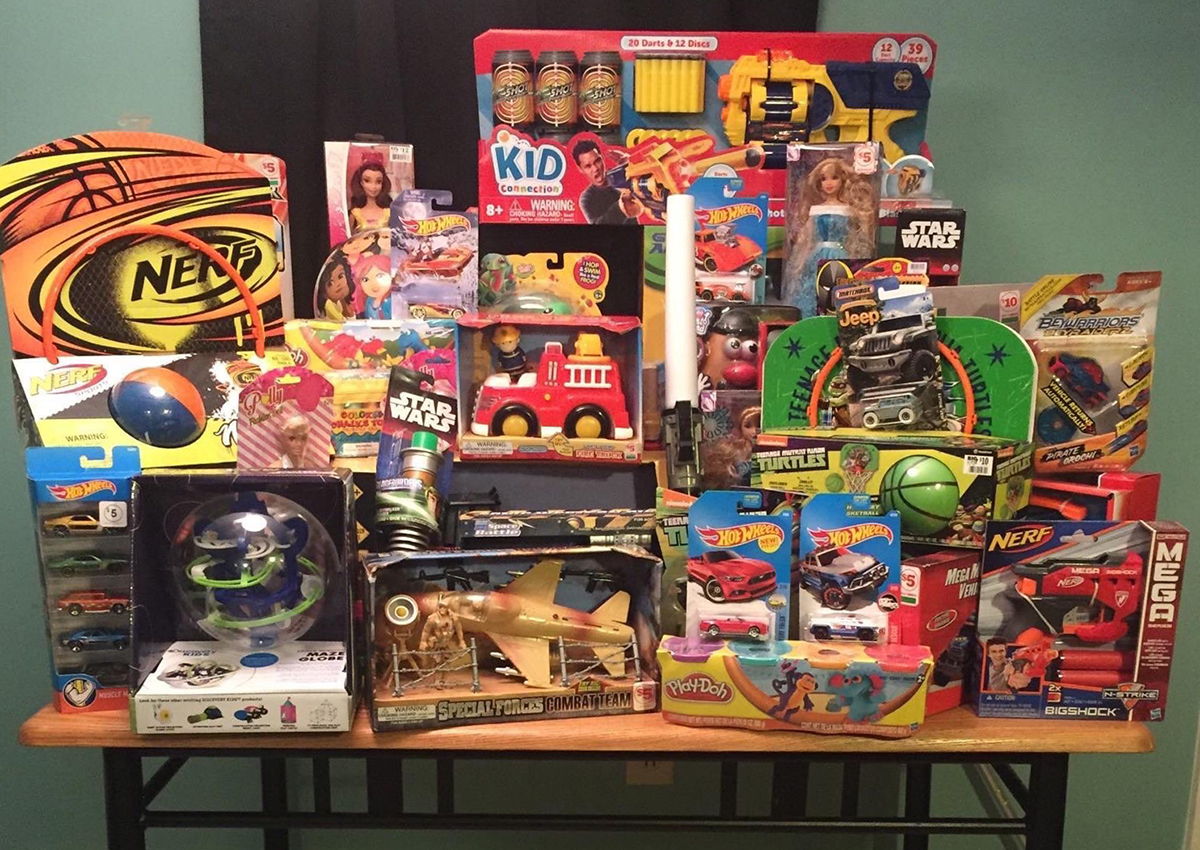 For the Zeta Zeta Chapter members, the decision to collect and donate toys simply felt like the right thing to do for the community.
"We decided to make the donation because we all have memories of waking up on Christmas as a child and running to the tree and seeing all the presents," said Tyler Pyles (2018), chapter president. "We couldn't imagine what it would be like to not have anything on Christmas. We know that many parents are working hard just to feed their families so we wanted to help with toys that go directly to our community."
The chapter challenged each brother to bring a toy donation to a chapter meeting. The brothers also reached out to other Greek organizations on campus and invited them to donate toys, holding a contest for the chapter that donated the most toys.
Community Service Chairman Scott Blevins (2017) spearheaded the project along with Adam Abbott (2017) who is the chapter vice president and Conor Mullaney (2020), a newly initiated member appointed as the next community service chairman.
They worked with Bruce Gifford of Abundance of Rain Ministries to coordinate the donation of toys for local children in the community with the local Marine Corps in Rowan County, Ky.
Abbott says the chapter plans to continue the Toys for Tots donation as an ongoing project for years to come. "We want to donate more and more toys every year to help the youth in the community that has welcomed our Fraternity."
The Marine Toys for Tots Foundation website for Salt Lick, Ky. offers the following praise for the chapter efforts, "We would like to thank Adam Abbot and all the fine young men at the Delta Tau Delta Chapter out of Morehead Kentucky. You guys are great!"
Chapter leaders feel strongly about their role in their college-town community. "'Strengthening community is essential to our vitality' is a value that Zeta Zeta takes very seriously," said Pyles. "We always say that if it weren't for Morehead, Ky. they're wouldn't be a Morehead State University. If there was no MSU there would be no Delt chapter and we wouldn't have made the bonds that we have and that will last a lifetime. Being at a small school in a small city really helps unify everyone and bring the community together to help those in need and make it a great place."