Mentorship Supports Local Elementary Students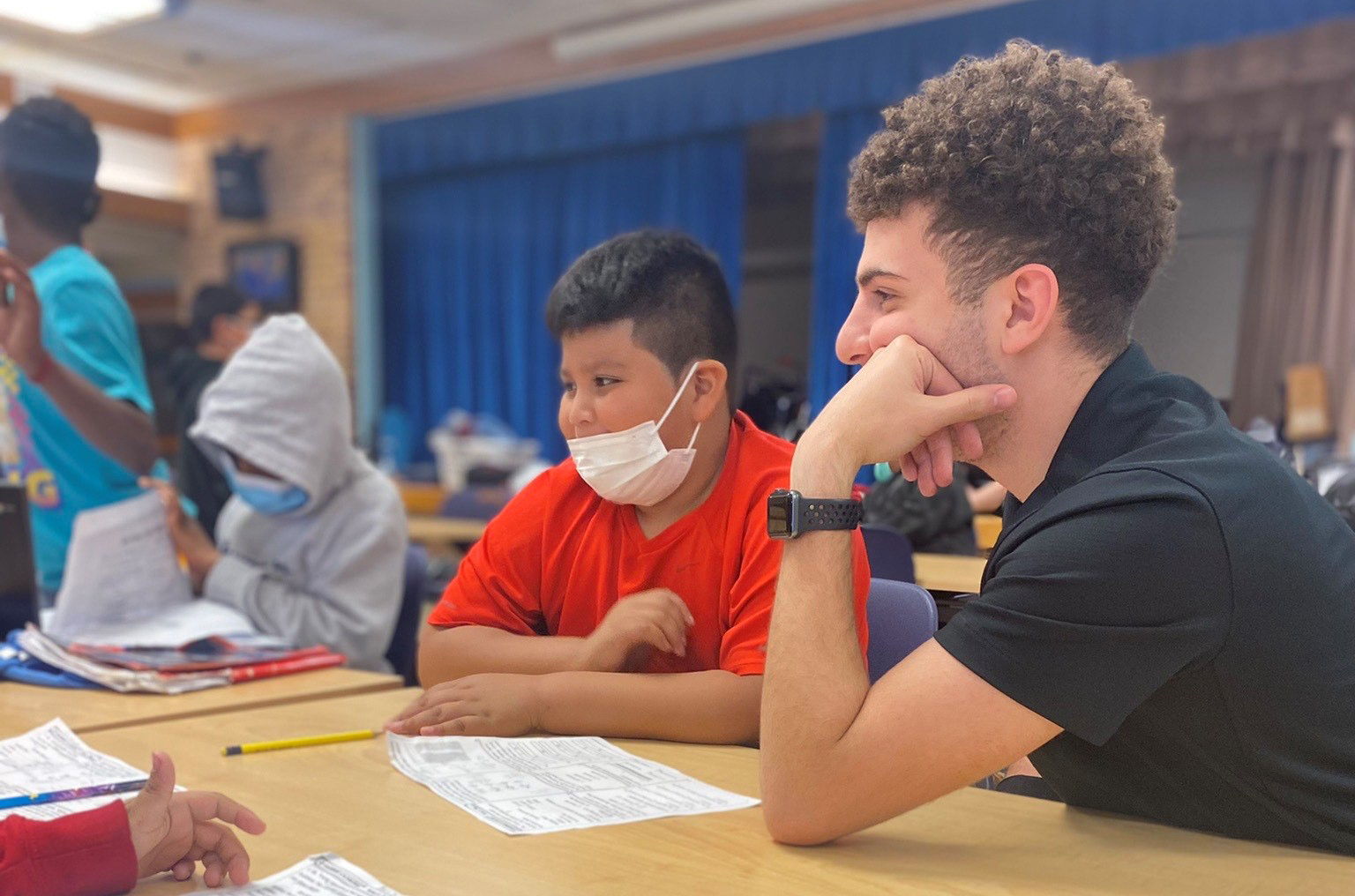 Through a connection with the Neighborhood Longhorns Program (NLP), Gamma Iota Chapter at the University of Texas at Austin further instilled a love for community within their membership ranks.
In describing NLP, philanthropy chair William Florer (University of Texas at Austin, 2024) said, "They seek out underprivileged elementary schools and middle schools in Austin, then take student groups from the University of Texas at Austin and partner the two."
Prioritizing community service at the core of their commitment to lives of excellence, Gamma Iota chapter officers contacted NLP in hopes of finding work their members would be passionate about and look forward to every week.
"What we try to do with philanthropy in our chapter is engage with and support underprivileged communities right here in Austin," Florer said.
NLP was a perfect fit for establishing a long-term service partnership for Gamma Iota and strengthening the community where they live.
Last spring NLP paired the chapter with Wooldridge Elementary School and Zavala Elementary School, both in Austin. Chapter members, including Gamma Iota's new member class, visited the schools to engage with program students.
"It has always been our goal to have part of our new member program incorporate philanthropy because we want service to be something our members go on to care about throughout college and beyond college," Florer said.
Members spent an hour or two visiting students at these elementary schools every week. The new member class of 12 contributed more than 100 hours connecting with local students by the end of the semester.
"The kids at the schools loved working with members of our chapter, having them as mentors week-in and week-out," Florer said.
Through this program, the members were not only able to tutor students in subjects such as math, science and reading, but also to develop personal relationships with the students.
"I like providing real-life examples to the students to help them better understand the material they're struggling with," said Adam Garcia (University of Texas at Austin, 2024).
Building relationships such as these create an environment of support and trust and creates something for the students to look forward to during their typical school week.
"I like how I feel productive helping kids out and seeing stuff get done quickly," said Connor Moening (University of Texas at Austin, 2025).
Volunteers were able to not only help these students further their education, but they were also able to help emphasize the importance of education.
Florer explained that in the coming semesters, he hopes more members will get involved with this hands-on service. He also sees an opportunity for the involvement of future new member classes with the program.
"Philanthropy is atypical for a reason. People want to focus on their studies or social scene. They may not always have philanthropy on their mind," Florer said.
By establishing philanthropy as a habit, the men of Gamma Iota Chapter hope the devotion to service by their members will continue long after their college years end.
Florer encourages other chapters to seek ways to get involved with their local communities. "If you want your new members or your members to engage in service, the best way to do it is to find partnership organizations that can streamline the process," he said.