Mental Health Awareness Fundraiser to Remember Brother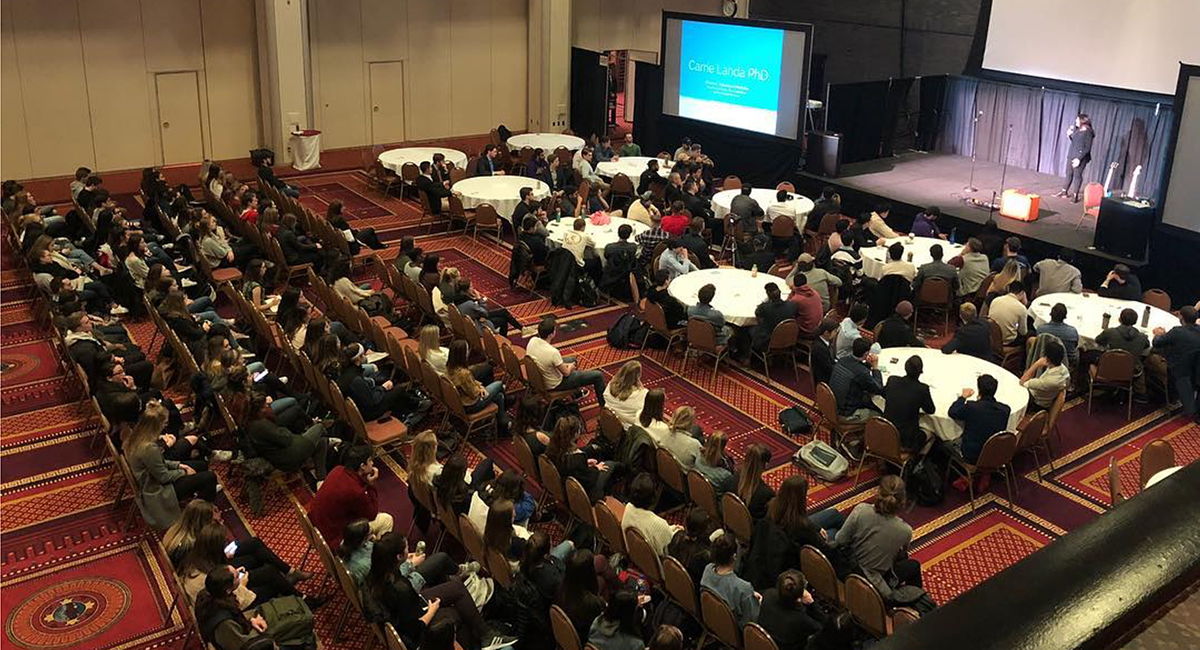 The Beta Sigma Chapter at Boston University hosted a fundraiser last month to remember a brother who passed away in June.
People in the full audience watched as images of Kyle Burkey, a chapter brother in the class of 2019, flickered on two projector screens. Taking the stage in between the projectors, Beta Sigma Vice President Collin Wendel (Boston University, 2020), began the night's services remembering Burkey.
"He had the most contagious smile," Wendel said. "We hope to honor Kyle's legacy tonight."
The objectives of the fundraiser were to celebrate Burkey's life and promote mental health awareness, Chapter President Malek Nakfoor (Boston University, 2019) said.
"We hope that coming out of this, people that attend will have more knowledge about the issues and can provide more support to anyone they know that's struggling," Nakfoor said. "We want to show that if someone needs help, there are so many resources for them to use and be supported."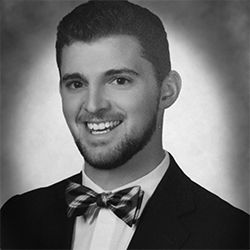 When Philanthropy Chair Jonathan Arentsen (Boston University, 2021) took the stage, he asked for a show of hands of those who knew Burkey. He told them to focus not on the hands that were raised, but instead, "the amount of hands that weren't up," and thanked those in the audience for coming to support the cause despite having never known Burkey.
"We had the Northeastern chapter of our fraternity send their E-board today, who sat in the front row with us," Arentsen said, "and we've never talked to them before, never met them before, but the fact that these guys are going to trek over to Boston and sit and go through a very emotional thing for us … it's just a cool experience."
BU Behavioral Medicine Director Carrie Landa reminded students of the sources BU offers students in the form of Student Health Services.
"Our goal is that we can create a campus and a community in which we can really help each other," Landa said.
Jessie Brett, the final guest speaker of the evening, graduated from Boston University last year and now has a career in mental health services. She was also a close friend of Burkey and admitted to the audience she had initially declined to speak at the fundraiser because of the difficulty of speaking on such a topic.
"How do you talk about suicide, or write a speech about suicide?" Brett said. "You can't, because there are no words."
Brett acknowledged the difficulty of being open with emotions, but said avoiding emotionally honest discussions can make family and friends feel that they cannot admit to their own feelings.
Echoing Brett's sentiment of the importance of having emotionally open dialogue, Questrom School of Business junior Ayda Rashtchi, who was a dorm neighbor of Burkey for a period of time, said Burkey's passing was a reality check for him.
"It just made everything a little more real, that you need to check in on people that may seem entirely happy," Rashtchi said. "You never know what's going on with people."
A musical performance by two of the fraternity's members ended the fundraiser.
Brianna Gilmore, a sophomore in the College of Arts and Sciences, said she found the service powerful.
"The music and the slideshow really brought it together," Gilmore said, "and the energy of the room, it felt like everyone was together."
College of Communication senior Annie Mooers said she thinks raising awareness of mental health is important in the high-stress environment of school.
"It's important to have something like this [fundraiser]," Mooers said, "where it's a reminder that, kind of, we're all in this together, and you do have options to better your mental health."
This article originaly appeared in The Daily Free Press, The Independent Student Newspaper at Boston University and is reprinted with permission.
---
Encouraging members to take care of their mental health is a priority for Delta Tau Delta. In the spring of 2018 the Fraternity launched a new student benefit through a partnership with Talkspace. As an online counseling platform, Talkspace makes it simple and convenient to connect with fully licensed, highly respected counselors via text, audio or video messages from your browser or smartphone—in the library, over the weekend or between classes. Undergraduate members now have access to Talkspace for up to three consecutive months at no cost. Talkspace is completely optional and more importantly, 100 percent anonymous and secure. Learn more at www.delts.org/talkspace.