Lessons on Performance, Business and Life from a Working Musician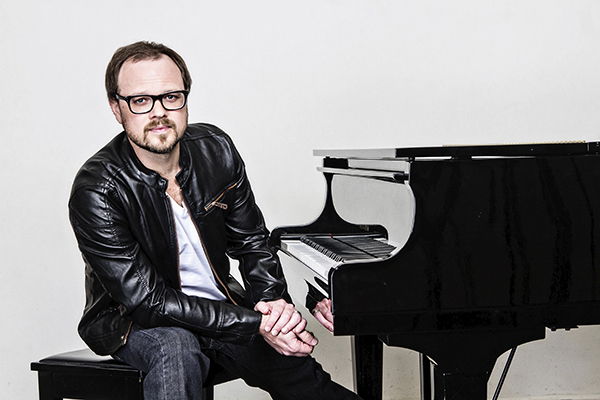 Music influenced Matt E. Wilson (University of Texas, 1996) from the time he was a young child. "I started piano lessons when I was three years old and drum lessons at 10," Wilson said. "When I was a teenager, I played drums and piano in the church where my father pastored." Wilson's hometown is Dallas, Texas.
An author, songwriter, musician and performer Wilson did not study music in college. He graduated from the University of Texas with a bachelor of arts degree in journalism and as an undergraduate, he served Gamma Iota Chapter as philanthropy chairman and vice president.
He shared his love of music with his pledge brother, Brian Turton, an excellent guitar player and during his senior year Wilson started performing solo at local venues. A job at a local piano bar in Austin, Texas, led to opportunities to advance his music career. "That same piano bar opened up a location a few months later at Disney World," Wilson said. "Immediately after graduating from the University of Texas, I started playing piano full time at Jellyrolls on Disney's Boardwalk in Orlando, Florida."
When he was a young man, Wilson had the opportunity of a lifetime landing the role of Piano Man on Broadway in the musical, "Movin' Out." "During this time, I began to learn how to maintain composure onstage and perform under pressure," Wilson said. "By necessity, I continued adding tools and strengthen-ing my ability to focus onstage well past my time in the show."
In 2014, Wilson began drafting an outline for a seminar on how to prepare mentally and remain focused during high-pressure performances. These ideas later become the basis for a book.
"A couple of years later, a wave of inspiration flooded over me to write down what I'd learned about per-forming, creating and managing a business over my 30 years in the music industry," Wilson said. "Com-bined with what I'd compiled years prior, these simple one-to-two sentence aphorisms became the foun-dation of my book, Hooks: Lessons on Performance, Business, and Life from a Working Musician."
Wilson shares 80 life lessons in the book covering skills, performance, identity, confidence, expectations, courage, fear, creativity and business, all presented to help the reader gain perspective, improve perfor-mance, retain confidence and find balance.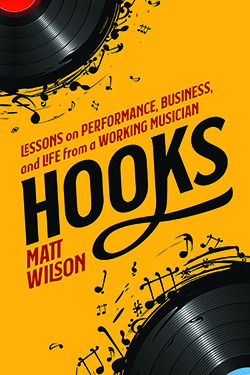 He welcomes readers to challenge his wisdom and develop their own. "In the end, we should strive to be content with who we are, and yet, also to have the desire and the knowledge to be better," he says in an excerpt from his book. "We should long to recognize what we can offer to others and how to share. Most of all, we should aspire to live a discerning life, liberated from fear and doubt, and free to share our gifts to the world, unencumbered."
Wilson's company, Matt Wilson Entertainment, offers booking and management services in Texas, New Orleans, and Jacksonville, Fla. The Matt Wilson Band and Matt's Piano Show routinely perform throughout the year. He also hosts the podcast, "On The Hook with Matt Wilson" where guests from all walks of life share personal and professional experiences on performance, confidence, courage & fear, perspective, creativity, expectations, management, and skills.