Gator Brigaders Work Toward Sustainable Health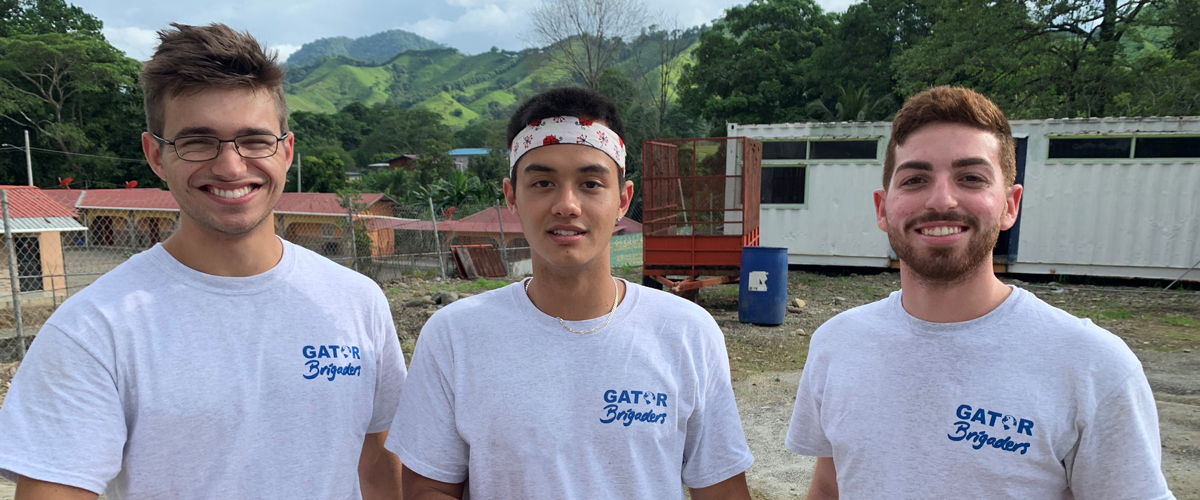 Three Delts from the University of Florida serve on the executive board for Global Medical Brigade on their campus. They are part of an international movement of students and medical professionals working alongside local communities and staff to implement sustainable health systems. Volunteers work in remote, rural and under-resourced communities in Honduras, Panama, Nicaragua and Ghana who would otherwise have limited to no access to health care.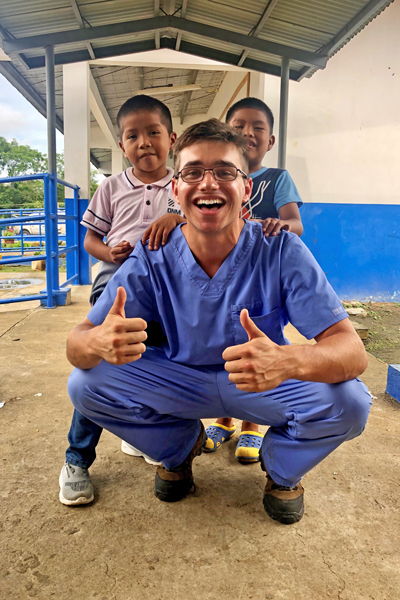 Davis Cury (2021), Cody Tsai (2020) and Michael Saba (2022) traveled to Panama last summer, where their team treated more than 700 patients in three days. Cury answers a few questions below.
Q: How did you get involved with the Global Medical Brigade?
A: Cody helped start the club here at the University of Florida and invited Michael and I to join since it's a great experience, and we're both interested in healthcare-related careers.
Q: What inspired you to be involved?
A: All three of us hold service as a fundamental value in our lives, and being able to travel abroad and serve others is a unique opportunity that we didn't want to pass up.
Q: How did you prepare?
A: We practiced Spanish for medical communications and researched the cultures and communities of Puerto Lara and Arimae to focus on cultural sensitivity going into the service trip.
Q: Were there parts of this trip outside your comfort zone?
A: Being in a foreign country, surrounded by patients who spoke a different language, and having the efficiency of the clinic fall squarely on your shoulders is intimidating. We spent quality time with the patients and were very intentional with getting to know them and their needs, and that enabled us to provide the personalized level of care anyone would want from a healthcare setting. Additionally, being able to work in a team with each other was extremely helpful. For example, while Cody took blood pressure measurements on a family of four, I was able to interpret their chief concerns and begin filling out their medical records.
Q: What are some of the key things you learned?
A: This experience was extremely rewarding and showed us the importance of being a global citizen. It was humbling in the sense that the communities we visited were much more underdeveloped than what we're used to back home, and that made us appreciate the level of comfort we enjoy. Finally, while these communities certainly have a lack of access to the same comforts and privileges that we do at home, it's not like they're miserable people. The communities are full of vibrant, loving and passionate people who were an honor to get to know throughout our time in Panama.
Q: Did you find added value to having this experience with chapter brothers?
A: If it weren't for becoming Delts, Michael and I might have never had the opportunity to join the club, and for that reason, it was more valuable being there with brothers. It's awesome to be able to say that joining Delt connected us with an opportunity as unique and eye-opening as this.
Q: Is there anything else you'd like to share?
A: We are extremely grateful to Global Brigades for providing the opportunity to travel abroad and make an impact in communities that need them.
Cody Tsai is studying applied physiology and kinesiology and is on the pre-med track to become a sports medicine physician. Davis Cury is studying both biochemistry and philosophy and is on the pre-med track to become an emergency medicine physician. He plans to work in disaster-relief settings. Michael Saba is studying biology and is on the pre-med track to work in orthopedics and sports medicine.