Fun and exploration at his core
He's the assistant vice president for student development and senior associate dean of students. It is a title that oozes high expectations. And after a brief conversation with Jon Duraj (Wittenberg University, 2009), it's easy to see that he is the man for the job at Wittenberg University in Springfield, Ohio.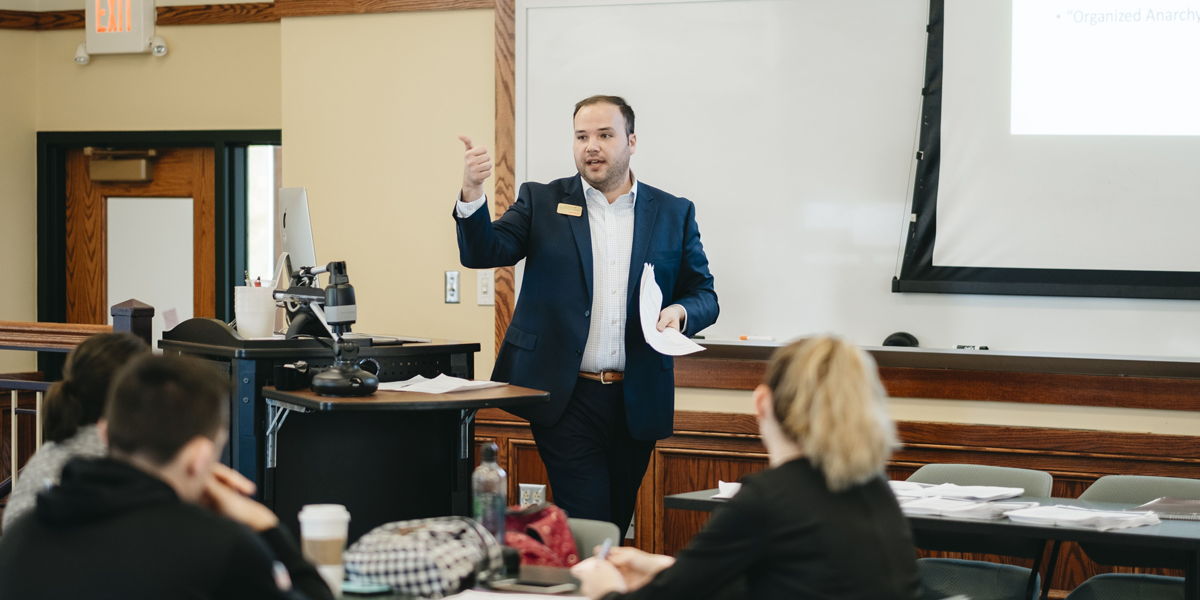 Although he began his own collegiate journey as an international business major, having studied abroad in China and explored different industries in that country, he soon realized that he had a deep desire to participate in his own community on campus. "I wanted to be involved. I ended up being president of the student government as well as the faculty liaison. I was president of our programming board, risk manager in Delt Fraternity and had some really unique leadership roles," he said. "Toward the end of my junior year, I began to think more about education administration, policy and ways to impact a college environment to help all students take full advantage of their experience."
Intrigued by the idea of understanding environments and evolving them to create more learning opportunities for students, he switched his career trajectory from international business to higher education administration. He went on to receive a master's degree from the University of Dayton and is close to completing his Ph.D. from Ohio University.
He began his professional role at Wittenberg as the director of student activities, in charge of student organizations, programming, club sports and leadership development. And in 2013, the university president made a charge to focus on holistic student success and support.
"We realized as an institution that this student success focus will help more students take full advantage of their experience, move toward graduation, engage deeper and not fall through the cracks," he said. "That was where my work began, trying to figure out how we think about student success holistically."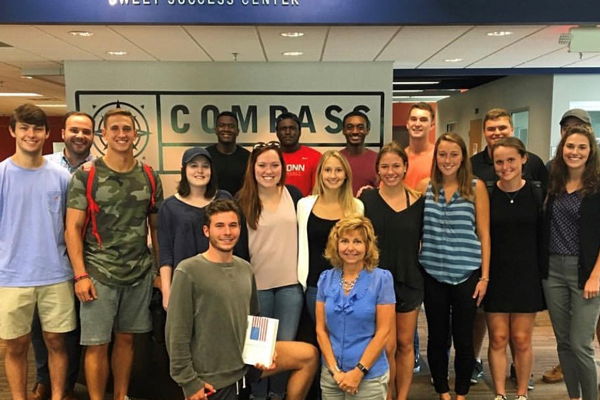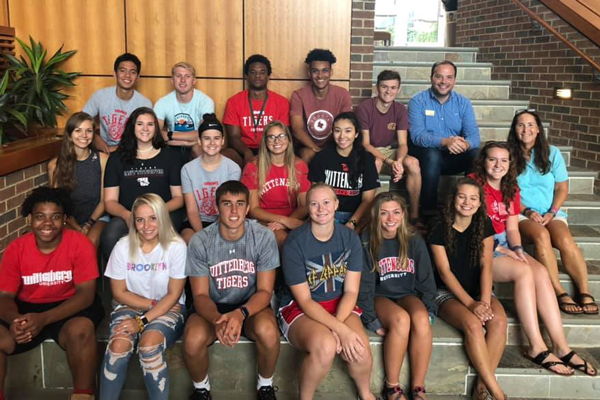 In other words, Duraj provides links across the institution from what's happening in the classroom to what's happening in students' organizations, fraternities, athletic teams and in their daily life. "We help students navigate, grow, achieve their goals," he said. "We challenge them and support them. At Wittenberg, that student success is articulated as its foundational piece."
And it seems to be working. So much so, in fact, that a success center was built on campus. "It's kind of a first-stop shop," Duraj explained. "We did not design a one-stop shop where a student comes in and there are all of these services there.
"Here, it's more of an entry point, and we've got some pretty targeted services. But it's really designed as a first stop referral place that a faculty member, staff member or parent could refer a student to, and we're going to help them be seen, be heard, be valued and then connect them across campus with services if we're not the right office that can help them."
Part of Duraj's role is to understand the barriers within the student experience and work with offices and partners across institutions and enrollment management to try to reduce those barriers. "Over the years, we've created new supports for first-generation students, commuter students, and advocated for how we can better link students who face financial barriers," he said. "How do we support overall well-being and partner with offices to elevate the work of the counseling center and other things? We've done a lot of that just based on the data we've seen, like analyzing our enrollment retention data."
Like every other campus across the nation, COVID-19 caused abrupt changes in day-to-day operation of the higher education institution. But Duraj sees the good that has evolved from the challenges presented.
"I'm proud that many students have been forced in some ways to think about their well-being and care and how that gets integrated across what they're doing in the classroom, what they're doing on an athletic team, what they're doing in an organization," he said. "It has forced us to reassess norms and standards. What are things that should be offered virtually or in a different format? I think that's exciting because from an access point of view it can remove some barriers."
In his personal life, Duraj looks forward to removing barriers that have kept him from important connections. Along with several friends, he started a non-profit called Bloom Africa to benefit the children in a small African kingdom called Lesotho. Although he has recently stepped away from that particular project, service work remains a passion.
"Traveling has been hard with the pandemic so I'm looking forward to traveling internationally soon to explore culture," he said. "I'm a pretty relational person so most of what I do is with cultures or people serving others."
As he looks to the future, he has a clear direction for his professional career. "I'm passionate about small liberal arts institutions. So that's the campus environment I want to be in. It's why I'm at Wittenberg and have been for so long," he said. "So, wherever I can be in a place to create that institutional change and deepen an experience, that's where I'll be."