Friendship Spans International Business Partnership
Living the values based on their Delta Tau Delta experience is the key to a friendship and business relationship between Oscar Guzman (Illinois Institute of Technology, 2017) and Tomas Siurna (Illinois Institute of Technology, 2018). Siurna, who believes he may be the first Delt from Lithuania, met Guzman at IIT and they recently partnered to launch Brandu, a design and web development agency. The duo is passionate about helping growing businesses improve their digital presence and their U.S./Lithuania partnership allows them to work with organizations that cannot traditionally afford these services.
How did you choose to study at IIT?
Oscar: I earned a Bachelor of Science in chemical engineering. I was a transfer student to IIT from a chemistry program and decided to study at IIT for a quicker route into the working world. IIT was known for its practical education and high post career salary, so my choice was more utilitarian.
Tomas: Studying in IIT was a double degree option at the university I was attending, the ISM University of management and economics. I was lucky enough to get a scholarship established that year to study in Chicago and that opened some life changing opportunities to me. I earned a double degree in industrial technology and management (from ISM and IIT).
How did you learn about Delta Tau Delta and what/who connected you to the Fraternity?
Oscar: My roommate was in Greek life at IIT, and she sold me about looking into it and mentioned the Delts specifically.
Tomas: Funny you should ask that! Oscar was the first person I met during the rush week! He and a couple other chapter brothers were initial connections. Coming from Europe, where the stereotype about Greek life is strong, was scary, but people's overall perception of Delts on the campus was great so I decided to join and never looked back.
What made you want to join Delta Tau Delta and what do you value most as a member of the Fraternity?
Oscar: My interest in Delta Tau Delta started based on its interest in my career goals and aspirations; it was easy to see that members not only had a diverse set of goals but excelled at them and supported one another. What I value most now is the instant connections I have made with Delts outside of our chapter. I have even met outstanding individuals in my work life who are Delt alumni and am surprised by their consistent willingness to help.
Tomas: Diversity, diversity, diversity! The three semesters I spent in the chapter paid off with such a great deal of experiences and with brothers from around the world. Even years after we stay connected and remain loyal friends. The quality of it is what I cherish most for sure.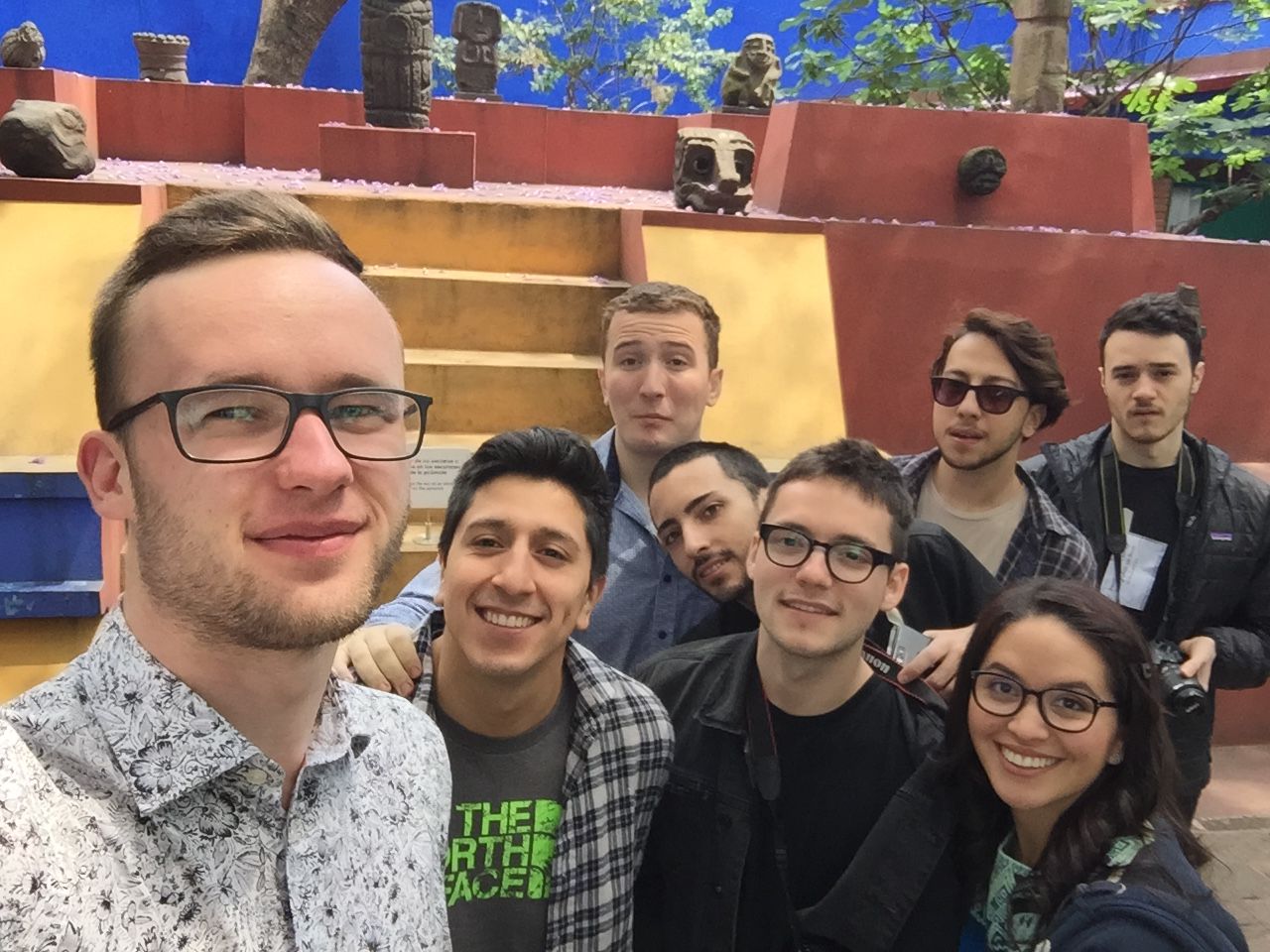 How did the two of you first meet? How did you stay in touch prior to your business partnership?
Oscar: I would like to say I played a crucial role in rushing Tomas as we met in a rush event after I had been initiated. After graduation, we stayed in touch through Facebook and shared continued friendships with other brothers.
Tomas: Rush week! Obviously, maintaining the connection is hard living oin different continents, but we call each other frequently and check in via text from time to time.
What have your professional roles been since graduation?
Oscar: I jumped into data and analytics consulting, growing from analyst to manger across different consulting firms. My passion for small businesses inspired a change in my career goals so I started my own consultancy, Unravel, where I am working to bring small businesses to the forefront of business innovation.
Tomas: I worked in another creative agency for a couple of months and then it was off to the races! Building and developing Brandu is my current career path. As a CEO and co-founder, I am responsible for the production side of things in the company.
When did you first begin planning to partner for the launch of Brandu? How did the idea develop?
Oscar: I had reached out to Brandu to build my company website. When Tomas then brought up the possibility of us partnering to increase Brandu's U.S. footprint, I jumped at the idea knowing their services were in dire need.
Tomas: It truly evolved slowly and naturally shortly after Oscar reached out about making a website for himself. He was truly satisfied with the quality of services and overall work dynamic was smooth so that we could consider taking it to another level.
What drives your passion for helping business improve their business presence?
Oscar: Many businesses have amazing stories behind them which is important to tell! Digital is core to every business' future success, so it feels like a privilege to help many organizations put their perspective into the world.
Tomas: As a person who started coding in 4th grade, I am a maker and explorer to my bones. I am always fascinated with each new client problem we face and thinking about how we can make each solution work better than before. People say that curiosity killed the cat, but it allows my creativity to strive and aim for excellence in everyday work.
What unique challenges have you faced having a U.S./Lithuania partnership? What are some of the benefits?
Oscar: The unique benefits are being able to easily marry business and design trends between both cultures which leads to a lot of fun collaboration. Also, the time difference has been helpful because we can hand off work easily and address questions on our own time which creates an efficient work cycle. The challenge is dealing with only two hours of overlapping work time instead of getting to spend more with the team!
Tomas: Like what I have experienced in the chapter – diversity. Having different opinions and points of view truly is one of the biggest engines towards getting the best product possible. And, obviously, the biggest challenge is the time zone difference – eight hours is no joke!
Can you give examples of the types of organizations you work with that cannot traditionally afford services?
Oscar: Any company who cannot traditionally afford a website build of $25,000+ can afford our services while receiving excellent quality and efficiency. Getting next-level website design and capabilities outside of website builders is a busy space and many are surprised to see how quickly prices from agencies get. Our offshore model opens this type of work to a lot of people and receives insight design and marketing help.
Tomas: We have worked with various NGOs and educational initiatives in Lithuania in the past. It all boils down to our commitment to be the best version of ourselves, and that cannot be done without the community around us! We usually commit to giving a certain number of hours back to the causes we truly deeply care about and then work it out from there.
Reach Oscar at oscar@brandu.website.