Fraternity Brother is Fighting Rare Cancer
Ryan Hinterleiter (University of Florida, 2020) thought his stomach pains were just symptoms of appendicitis.
Since early August, his stinging, contracting cramps worsened until he decided to call his doctor.
The 20-year-old business administration junior mentioned the softball-sized tumor sticking out from the right side of his stomach to his doctor. The doctor told him to go to the emergency room.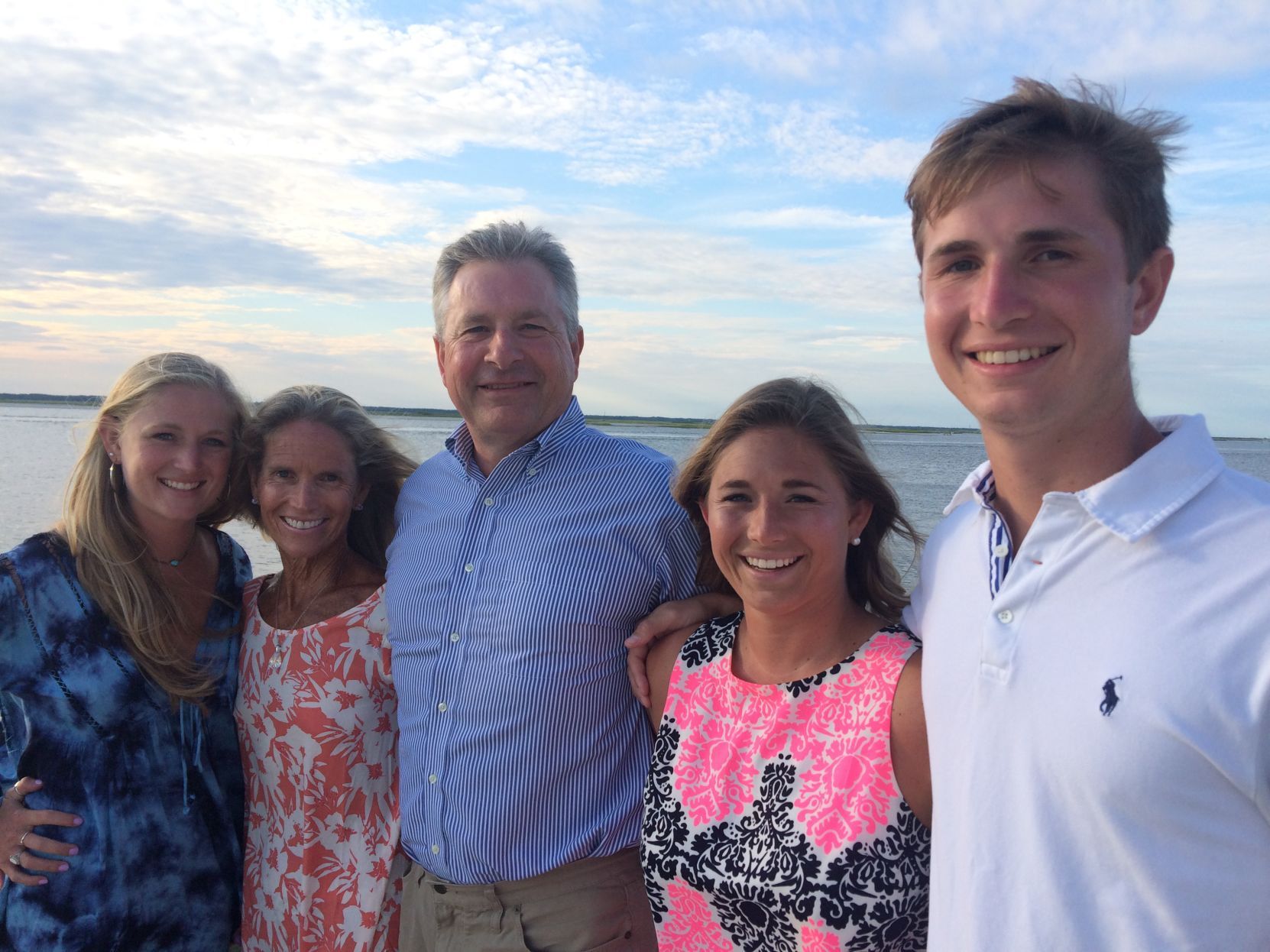 After an eight-hour wait in the UF Health Shands Hospital Sept. 5, doctors took a CT scan. Scott Hinterleiter, Ryan's dad, made a three-and-a-half hour drive from Hobe Sound when his son told him he may be getting his appendix removed.
The doctors knew immediately that the tumor was a form of lymphoma. Hinterleiter was officially diagnosed with Burkitt's lymphoma, a Non-Hodgkin's lymphoma that is an aggressive and rare cancer of the cells that fights against the immune system, the next day, Hinterleiter said.
Within 12 hours after being diagnosed, Hinterleiter said his UF Delta Tau Delta fraternity brothers created a GoFundMe page with the goal of raising $50,000 for his medical expenses. About $22,200 was raised within six days, and the page had more than 2,000 Facebook shares by Wednesday evening.
Sam Ellis, Hinterleiter's roommate and fraternity brother, said nothing about his friend changed since the diagnosis. The two still "trash talk each other," and play video games together, Ellis said.
But for Ellis, a 20-year-old UF telecommunications junior, some things are different.
"I sanitize my hands every time I walk in the room now," Ellis said. "I can't get sick. We're probably going to have to start wearing masks all the time."
When Hinterleiter came home from the hospital to their two-bedroom duplex behind their West University Avenue fraternity house, Ellis said he expected his friend to have a quick recovery from the suspected appendicitis. Ellis and his girlfriend even got him a card signed by some fraternity brothers that said things like, "Screw that appendix," and, "You'll be OK, buddy."
No one thought Hinterleiter's trip to the hospital would be serious. When Hinterleiter told Ellis he had cancer, Ellis said they could have heard a pin drop in the room.
"When he told me that it was cancer, I was just like, 'Shut up, dude. You don't have cancer. That's not funny,'" Ellis said. "His dad is the only reason I believed him at all, honestly, because of the look on his face."
Hinterleiter is from what he describes as a small, laid back, beachy town in South Florida. He usually spent his weekends in his hometown, Hobe Sound, on the water, whether it be at the beach or fishing on his family's boat.
His demeanor matches the relaxed atmosphere of his home town, he said, even since he was diagnosed with stage 3 cancer. Stage 3 is considered an intermediary-risk cancer, while stage 4 is high-risk.
At South Fork High School, he was known for being a team player on his soccer and lacrosse teams, his mom Nancy Hinterleiter said. He was a shy kid growing up, but none of his friends in college would know that when they are around the now-energetic Hinterleiter, who knows the names of all 115 of his fraternity brothers.
He said his love for soccer and experience as a midfielder has helped him maintain composure in facing adversity and be a team player after the diagnosis.
Hinterleiter posted a message on his fraternity's Facebook group Thursday to share the news, he said. Because of the fundraising done by the UF Delta Tau Delta brothers, Hinterleiter said his family has not had to think about the financial burdens and can focus on his health.
"There's a bad stigma about fraternities going around now, but there's also amazing things that fraternities can do for you," he said. "Really in this situation, my life will be endlessly different because of Delt."
Nancy Hinterleiter said her son feels that there's no way he can repay or thank the people who have donated money. She is now sleeping on an air mattress in her son's living room for the next three months to be with him throughout chemotherapy.
She said she can't count how many times he's mentioned how lucky he is.
"I've never once heard him say, 'Why me?' I've never once heard him say, 'How could this happen?'" she said.
Once Hinterleiter starts undergoing his 12-week chemotherapy process today, his immune system will not be able to fight infections. Each of his four, six-day chemotherapy treatments will be three weeks apart, he said.
Then, a two-week period in between treatments will allow his blood cell count levels to increase, and he will be checked back into Shands for three more chemotherapy cycles.
He said he feels he's at 90 percent rather than his usual 100, but each week of chemotherapy will be harder than the last as his immune system steadily weakens.
After his fourth chemotherapy cycle, he will have to take upward of 15 different medicines to sustain the treatment for a year and a half, Hinterleiter said. Doctors told him he will most likely get sick easily and have to be rushed into the emergency room.
Hinterleiter said he is not afraid for what's to come, and he can't wait to call himself a cancer survivor. He joked with Ellis that once he adds "cancer survivor" to his resume, he'll land any job.
"His spirits are insane. You would never know this kid had cancer," Ellis said. "He was cracking jokes about it when he found out. It's at the point where I'm cracking jokes now, too, and we're all laughing about it together."
Ellis is hopeful his roommate and fraternity brother will make a full recovery and return to playing Fortnite and attending classes once his chemotherapy ends in Spring.
"If you ever meet Ryan, even cancer would not bother this kid," Ellis said.
"UF student, fraternity brother is fighting rare cancer" originally appeared in The Independent Florida Alligator and is shared with permission.