Family Folklore is Delt History
For years Charles Lochary (Ohio University, 1954) heard the family "folklore" from his father about his grandfather belonging to a men's group at Ohio University, but it wasn't clear if it was Delta Tau Delta. On his mother's side, he thought he also had a Delt connection with his uncle, Ralph Henry (Ohio University, 1918) who had introduced him to the idea of joining the Fraternity.
"It was my Uncle Ralph Henry who provided the impetus for me to join the Fraternity," said Charles. For my high school graduation present, my parents took me to Florida to visit my Uncle Ralph who lived in Lakeland. He was the first director of public relations for a new organization named, The Florida Citrus Commission. All the orange, grapefruit, and lemon growers in Florida had banded together to form this commission. It made for a powerful group, as in those days, Florida was known for its orange and grapefruit juice as most of Florida was orange groves.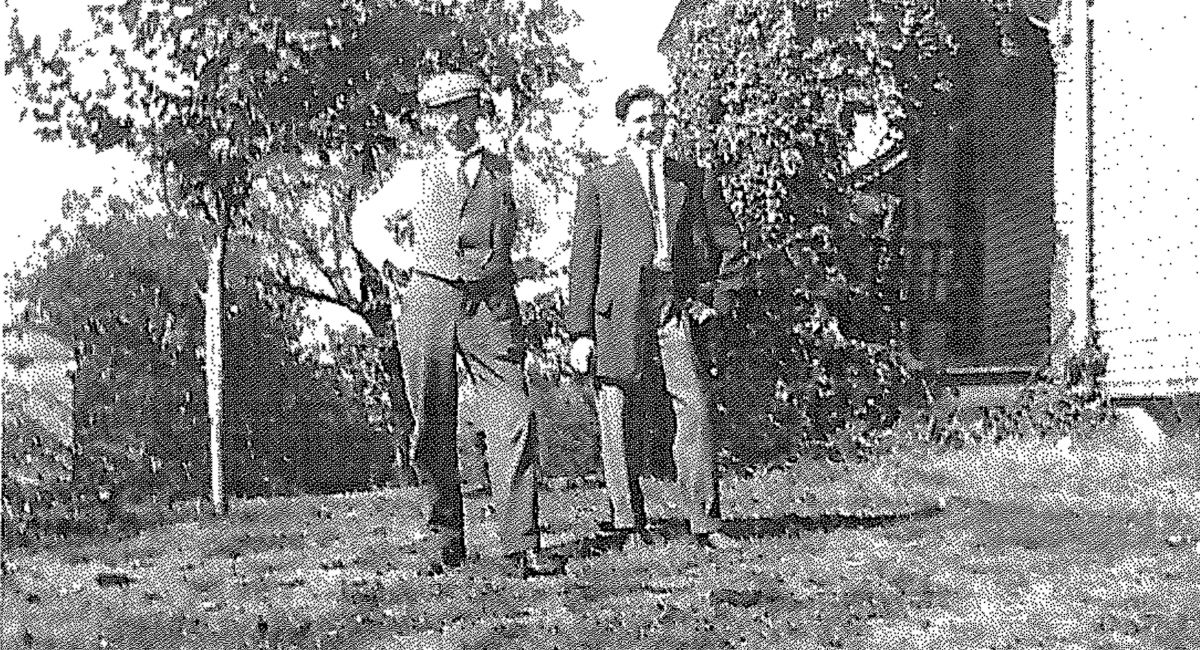 Charles said his Uncle Ralph's easy wit and frequent jokes made him a special favorite with all the Lochary family and they looked forward to his visits to Ohio with great anticipation. "Ralph recounted that he was responsible for the first field test of orange juice concentrate at a Walgreen's lunch counter. Prior to that time, all orange juice served in restaurants had to be hand squeezed," said Charles. Ralph lived the life of the first wave of executives, traveling on the road and experiencing frequent job transfers and moves to other parts of the country. "Ralph lived a life that seemed very glamorous to the Lochary family in Pomeroy, Ohio."
Charles enrolled at Ohio University, about 35 miles north of his hometown of Pomeroy, Ohio, right on the Ohio River. "Uncle Ralph mentioned that if I was interested in joining a fraternity, to check out Delta Tau Delta, that it was a great group, and see if I liked them. He had also talked to my brother [James H. Lochary, Ohio University, 1952)], who was two years older than me and my brother had just joined Delta Tau Delta," said Charles, who had a full-ride scholarship for his freshman year. "I studied hard that year in order to keep my scholarship, not knowing the level of study necessary to compete on the college level. Once I knew that I pledged Delta Tau Delta in my sophomore year."
Several years ago, Charles found his grandfather's diary among artifacts in several trunks stored in the attic of his childhood home with another clue about his Fraternity membership. "He wrote in pencil, so it was hard to decipher, but in his notations, he mentioned he had joined a group called 'Delts.'"
Then, when Charles received the winter 2019 issue of "The Rainbow" he read about the reinstallation of the Beta Chapter where he learned the oldest known Delt badge belonged to W. R. Eversole, initiated by Beta Chapter in 1863. He began to think about his grandfather who would have been a member of Beta Chapter member around the same time, so he wrote to the Central Office to ask if membership records include his grandfather and his uncle.
Sure enough, the Fraternity database confirms his uncle's membership and indicates his grandfather, J. H. Lochary was initiated by Beta Chapter at Ohio University on December 5, 1864, with his roll number recorded as 39. Eversole's roll number is 34.
"I am surprised the Fraternity has records going back that far. And to think that my grandfather was the 39th member of Beta Chapter," Charles said. "We do know that John Lochary received a letter from his father in 1863 that John's older brother, Cooper Lochary, was killed in the Battle of Chickamauga in September of 1863. John dropped out of Ohio University and joined the Army in Gallipolis, Ohio. He survived the [Civil] War and ended up near Athens, Ohio where he taught school. He then studied law and began his law career when he was admitted to the bar in Nebraska. Finding the people there 'too much Wild West' he returned to Southeastern Ohio and became a prosecutor and eventually a judge in Meigs County."