Faith, Fraternity and Politics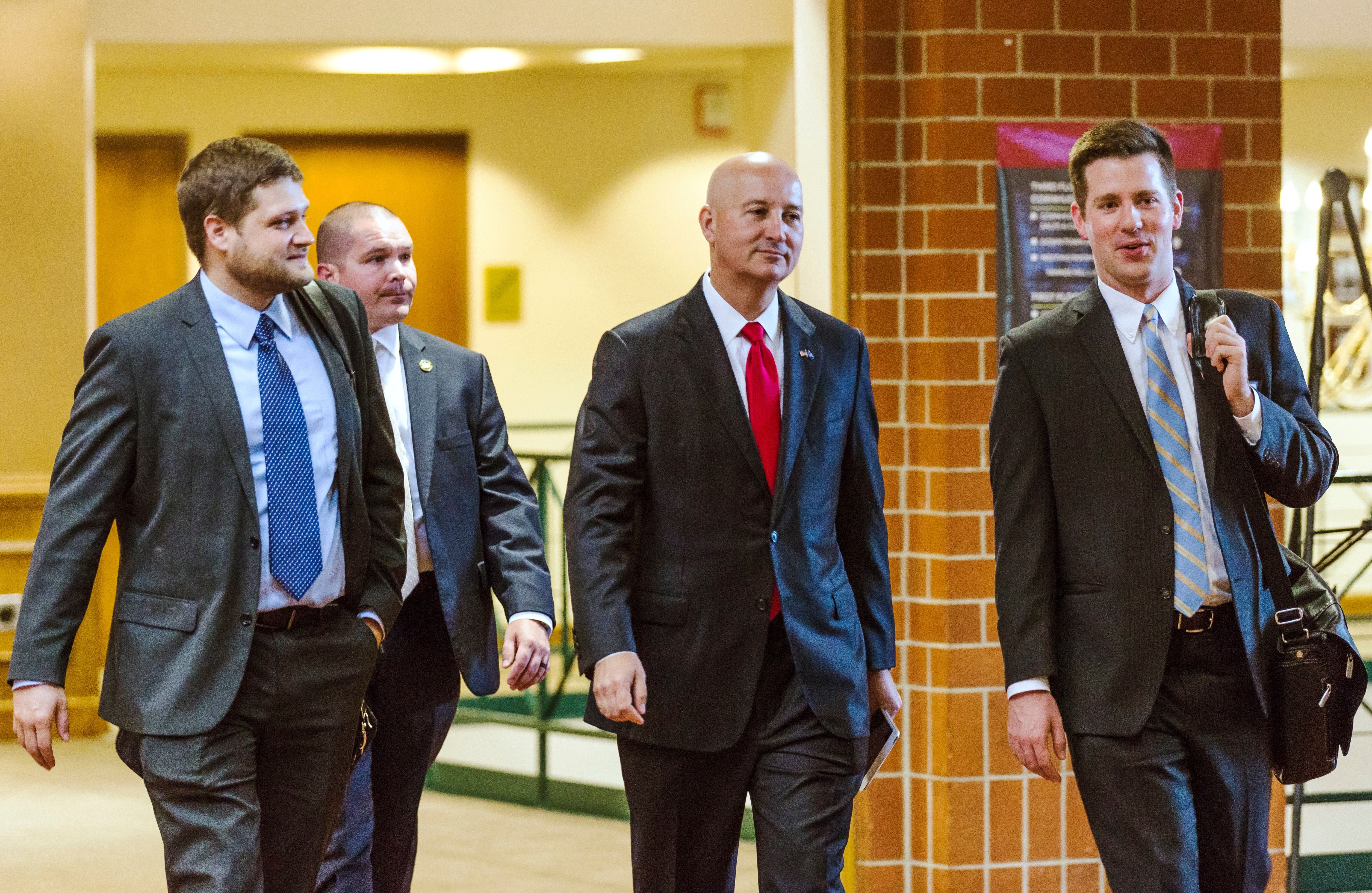 Taylor Gage (Hillsdale College, 2010) comes from a family with a long tradition of volunteering on political campaigns. He first got involved as a volunteer on a congressional campaign in Lincoln, Neb. As a precinct captain, he was responsible for making calls, knocking on doors and putting up yard signs. He recalls the hard work as a formative experience that led to many other opportunities.

Gage's faith, family and fraternity have all played a role in shaping his career focused on strategic communications, issue advocacy, and policy development. "I've always sought growth opportunities where I can learn, serve, and take on new challenges," said Gage. "My faith in Jesus Christ has guided my vocational pursuits. I go where I feel called and can serve. Delta Tau Delta Fraternity has connected me to a network of mentors and brothers who have encouraged me and helped bring greater focus to my personal and professional goals."
Today, Gage is director of strategic communications for Governor Pete Ricketts of Nebraska. "I started right out of college as the outreach coordinator for the Nebraska Republican Party in 2010. Since then, I've worked for two State Senators, did a year-long stint at a government relations firm, and served as political director for U.S. Senator Deb Fischer's successful 2012 campaign. The last four years, I've worked as an advisor to Governor Ricketts first on his campaign and then as a member of his cabinet," said Gage.
Working in communications, Gage faces a different job every day. "You are responsible for communicating the successes of your team as well as helping the team work through challenges along the way," Gage said.
He is honored to serve as an advisor to Governor Ricketts while helping to connect the people of Nebraska with the work of the Governor. "The best part of the job is the people," Gage said. "The people of Nebraska are hardworking and involved in their communities, schools and churches."
As an undergraduate, Gage didn't expect to participate in fraternity recruitment, but a close friend talked him into stopping by a Super Bowl party for a few minutes. "The men who led the re-colonization persuaded me to join. Until going through the recruitment process, I had never considered joining a fraternity. I was determined that I didn't need the Greek system," said Gage. "The men I met along the way were gentlemen of great character, and I knew these were the men that I wanted as lifelong friends and mentors. My instinct at the time proved truer than I ever could have imagined."
Through the Fraternity, Gage found lifelong friendships along with invaluable opportunities to develop leadership skills. "Those experiences developed real-world communications and human relations skills that I have been able to employ in my professional career," said Gage.
After graduation his chapter brothers scattered around the country, but his fraternity brothers remain his closest friends. "We stay in constant communication through text messaging and social media platforms. And we gather whenever possible whether it's at a vacation home or a wedding celebration. These men have shaped who I am and hold me accountable as I pursue my ideals," said Gage.