Embracing Challenges, Leading Education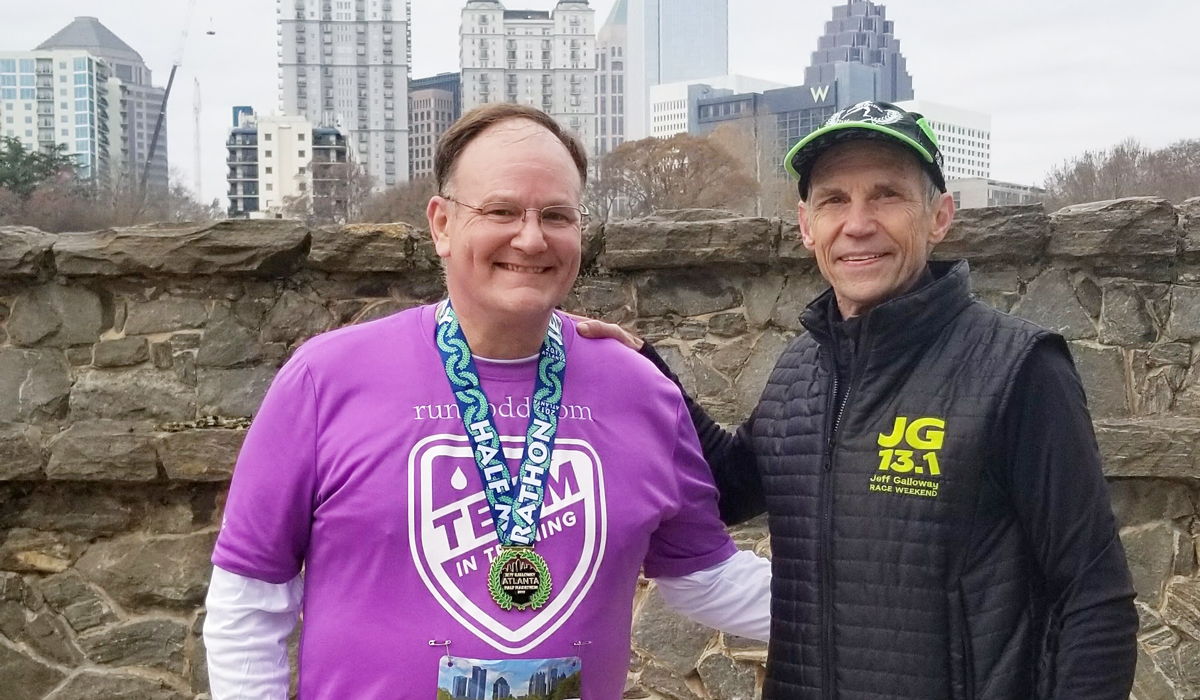 After a rocky start in the dorms, Todd Usnik (Kent State University/Texas A&M University, 1983) found his home with Delta Omega Chapter. He served as chapter vice president and made lifelong friends on the Kent State campus setting the stage for a career focused on guiding others learn and achieve and a commitment to community involvement.
Selected for an ROTC scholarship at the end of his sophomore year, Usnik transferred to Texas A & M University where he connected with men who were forming the Zeta Sigma Chapter. Through this second opportunity for Delt leadership, Usniik led the colony to overcome academic challenges and achieve chapter status with its installation in April 1982.
Upon graduation, during the days of the Cold War, Usnik was assigned to Europe with the Army Corps of Engineers. He spent time in Virginia and Germany before processing out of the Army from Fort Sam Houston in Texas. He then earned a master's degree in education with a specialization in counseling through the University of Texas at San Antonio. The Air Force selected him for a program managing post-secondary education where he guided degree plans, financial aid and career development programs for airmen at Scott Air Force Base in Illinois
Next, the Air Force took him to RAF Bentwaters in England, then Rhein-main Air Base near Frankfurt, Germany where he managed education program administration. Usnik continued a path of promotions moving to higher-level education administration at Lackland Air Force Base and then headquarters in Washington D.C. in the education and training command, branching out into officer, professional development, enlisted professional development, and then civilian professional development.
Earlier this year Usnik transitioned back to Air Force headquarters where his primary responsibility is coordinating the execution of the panel that oversees civilian force development and resources for that development program as well as the Air Force senior leadership development program for the top one percent of Air Force leadership.
Through his career, Usnik has embraced change to move forward. "You don't have to throw out everything and embrace everything new, but if you want to be relevant and if you want to be able to be successful and move forward, you have to be open to change. You have to look at stuff and figure out how can you incorporate that or make it part of what you need to accomplish," said Usnik.
From serving on homeowners and neighborhood associations to serving as vice president and the president of the Arthritis Foundation, Usnik is also committed to progress for the greater good.
When he lived in San Antonio Usnik was appointed by the mayor to guide the Open Spaces Committee. "My biggest contribution to that committee was the idea which we called the string of pearls. We looked on a map at all of the parks and major landmarks, then identified the ones that could be connected. We approached the builders, the developers, the public utilities, and we got them slowly to sign over the rights to those spaces," said Usnik. He estimates more than 100 miles of trails now connect the city.
Today Usnik is active in the Leukemia and Lymphoma Society's Team and Training Program with a focus on half marathons. Through several seasons he has raised about $20,000. "That's all me getting money pledged to support my efforts. I go out and run 10 miles and send an email saying, 'Hey, I just ran 10 miles. I'm trying to beat cancer and help people who are suffering. Can you contribute?'" With most donations in the $50 to $100 range, Usnik has amassed a significant number of contributions. He also mentors others, helping teammates meet fundraising goals and train.