Ear-Savers for Frontline Workers
After a conversation with his aunt last spring, computer engineering and computer science major Maxwell LaGassa (Kettering University-A, 2022) decided to pull his resources and put his knowledge of 3D printers to work creating ear-savers for frontline workers who spend all day wearing a mask.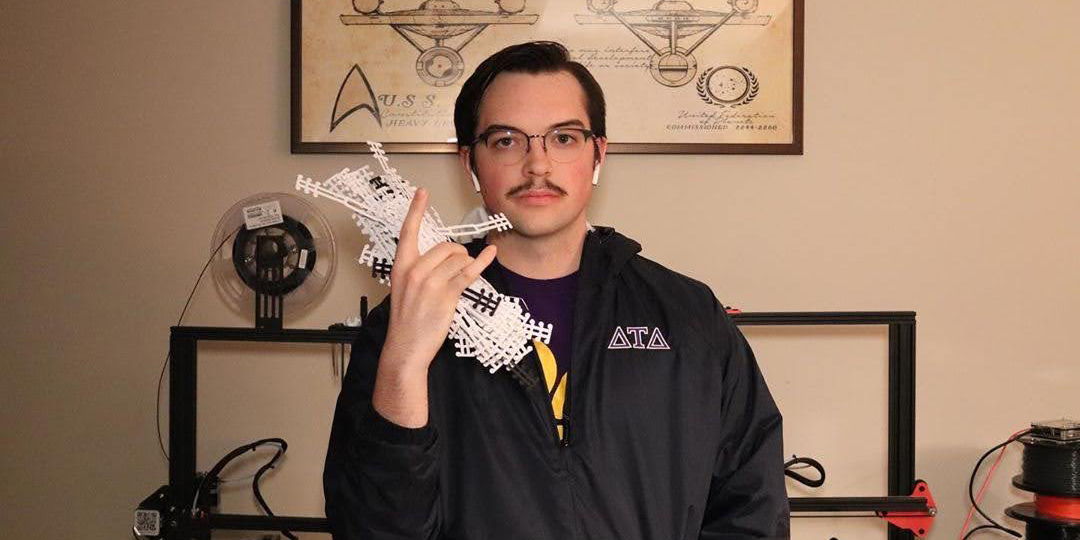 "Finding the production capacity to meet the need in our area was something I knew would be difficult on my own. I knew it would be important to reach out to some of my contacts and see if I could gain the resources to build a network of people willing to donate their time and equipment to helping front-line healthcare workers," LaGassa said.
After contacting the administration from his high school, he secured permission to access the high school's supply of 3D printers and equipment.
"More than 5,000 ear savers have been donated in the last month. Depending on the model we are currently making, about 40-50 every hour at maximum capacity. We have also made about 30 face shields that were donated to hospitals in our area, but it was becoming increasingly hard to find the clear plastic to make them, so we switched our production to primarily ear savers," LaGassa said.
Daniel Boyle (Kettering University-A, 2020) donated his personal 3D printer and all of the filament he owned to help us make PPE and related items for healthcare workers.