Donor Spotlight: William A. McCloy, Ohio State University
William A. McCloy (Ohio State University, 1982) was one of the Beta Phi members who were fortunate enough to call Paul M. Falkenbach (Ohio State University, 1979) a Brother, a friend, and a mentor. The two first met during McCloy's initiation week, and eventually overlapped as outgoing president and incoming vice president of the Chapter. Falkenbach passed in January 2022.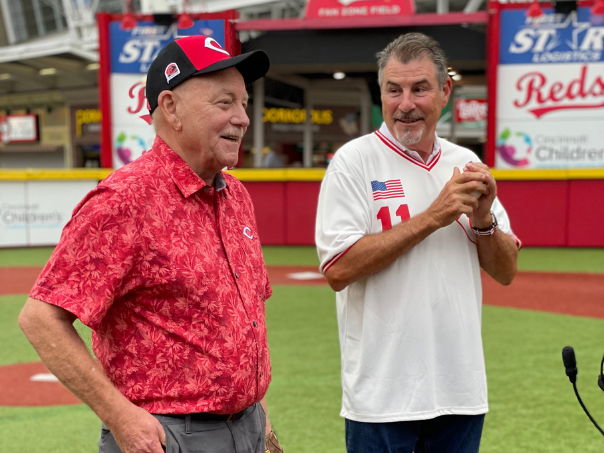 McCloy knew that Delta Tau Delta was the best fit for him based on the type of people all the members were, claiming it to be a diverse chapter in the sense of economic and demographic backgrounds of the young men. Finding a declared comfort with the Beta Phi members, McCloy's decision was proved correct when he met Falkenbach. "Paul was very effective in interacting, communicating, and getting along with everyone. He exemplified very clearly what social interaction can do to a young man." McCloy credits this life lesson as one of the most important he's learned, thanks to his late friend.
The Paul Falkenbach Fund provides funds for chapter president leadership training, speakers at division conferences and Karnea, and educational programming for alumni volunteers. This fund is a testament to the devotion and character that Falkenbach displayed as a Delt. McCloy claims it to be a perfect way to "tie the trait and talent that he had and honor him through it. We owe it to him to try to emulate and formalize a process that gives better support to leaders within Delta Tau Delta."
Dedicated as a fund to enhance leadership training, McCloy acknowledges the work ethic and desire to improve that Falkenbach's often displayed. "He was great at capturing what we wanted to accomplish and handing it on to the next generation. Instead of waiting to be told what we should be doing, Paul would first ask where we can improve." McCloy notes that although every chapter is not the same, providing a framework and outline on what brought a certain chapter success can play a role in improving another.
Aside from the Foundation and Fraternity, McCloy actively volunteers his time and treasure with other organizations near to his heart; giving back is a natural for him and his family. As an undergraduate, McCloy found Beta Phi to be a part of almost everything he did. Not only did he meet his best friends from the Chapter, but many aspects of his profession, including his stint in the Ohio Senate, were a result of the relationships he formed with his Brothers.
"My experience at Beta Phi is the biggest reason why I give back to the Fraternity. I give back for what it gave to me."
To follow Brother McCloy's lead in giving to the Educational Foundation, visit https://www.delts.org/give.