Donor Spotlight: Bruce L. Peterson, University of Wisconsin-Milwaukee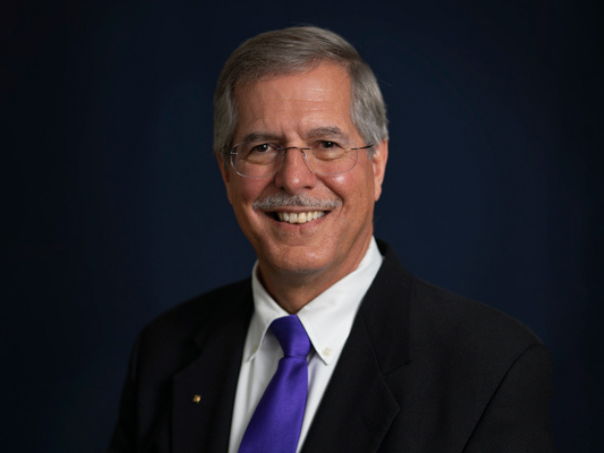 A director on the Foundation's Board of Directors and elected in 2020 as the 55th international president of the Fraternity, Bruce L. Peterson (University of Wisconsin – Milwaukee, 1975) shows a devotion to Delta Tau Delta that stretches across decades.
As an undergraduate, Peterson admits that many of the lessons he learned as a Delt helped transform him in his professional setting. "Serving as a committee chair or an officer allowed me to learn how to motivate people, create budgets, develop project plans with dates, and effectively communicate (oral & written) to others. Having had these workplace skills advantaged me over my peers who were just starting to learn the soft skills I learned from the Fraternity."
Peterson addresses the ongoing support that young men need to thrive and reach their full potential, making it apparent how crucial the work is that the Foundation is doing for young Delts.
"Fraternities are one of a handful of organizations supporting men in a hostile world that disadvantages them at every turn. Although some may think men are okay or self-reliant and don't require help, these donations to the Foundation help ensure young men get the very-necessary support, resources, and care to live lives of excellence. I see our campaign providing the resources needed to help our members succeed in their professional careers, civic duties, and personal lives."
"I hope we develop programs to foster mentorships by discipline and for our alums to seek and place our members into work internships. This mentoring program has a real-world implication that would tremendously advantage our brothers' careers and aspirations to live a life of excellence."
To follow Brother Peterson's lead in giving to the Educational Foundation, visit www.delts.org/give.