Donor Spotlight: Angel S. Levas, University of Kentucky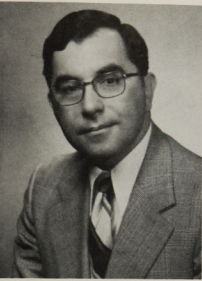 Evangelos "Angel" S. Levas (University of Kentucky, 1954) has continuously served Delta Tau Delta as a generous and thoughtful brother. His profound professional leadership skills have helped Delts following in his steps lead lives of excellence for decades.
The son of Greek Immigrant parents, Levas proved his dedication to serving those around him from a young age, as he transformed the family restaurant Coney Island Restaurant into the Levas' Restaurant alongside his late brother, John V. Levas (University of Kentucky, 1957).
With the Fraternity, Levas volunteered his time as Southern Division President, Division Vice President, Arch Chapter Treasurer, and a member on the Delta Epsilon House Chapter Board. Thanks to his years of service, Levas was presented with the Distinguished Service Chapter, the highest award presented by the Fraternity.
Brother Levas has been a generous donor to the Delt Foundation for years and is recognized as a member of the Order of the C— Society, Bethany Society, Heritage Society, and a recipient of the Crystal Vision award. The Kentucky alumnus has created numerous opportunities for undergraduate Delts through these gifts and remains one of the top Forging the Future Campaign contributors with Platinum Society recognition.
A philanthropist in his local community, Levas helped improve the Lexington area through work with Just Fund KY, the Fine Arts, the Greek Orthodox Church and is a founding member of the Bluegrass Community Foundation.