Distinguished Service Chapter No. 460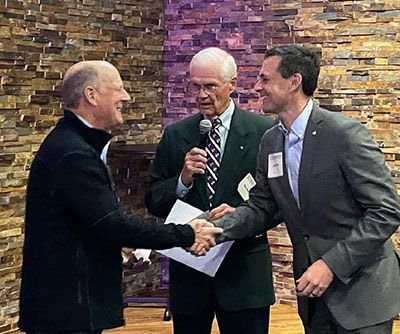 The most recent Distinguished Service Citation was presented to Educational Foundation Board Director Dan Dungan on Nov. 11, 2022, during the joint meeting of the Fraternity's Arch Chapter and the Foundation Board of Directors in Fishers, Ind.
Always one to seek a result far before seeking the spotlight, Dan subtly but effectively demonstrates a true understanding of our quality of power. His inherent abilities, intellectual strength and moral superiority guided his professional endeavors and provide a true moral compass for Delta Tau Delta and the Delta Tau Delta Educational Foundation. Though a son of the Epsilon Delta Chapter at Texas Tech, his gifts extend to all Delts benefited by the loyalty and wisdom of those who preceded them. Like the badge upon his breast, Dan serves as a silent and enduring witness to the servant leadership embodied by a noble and unselfish life.